Construction to delay traffic on three Grant County routes this week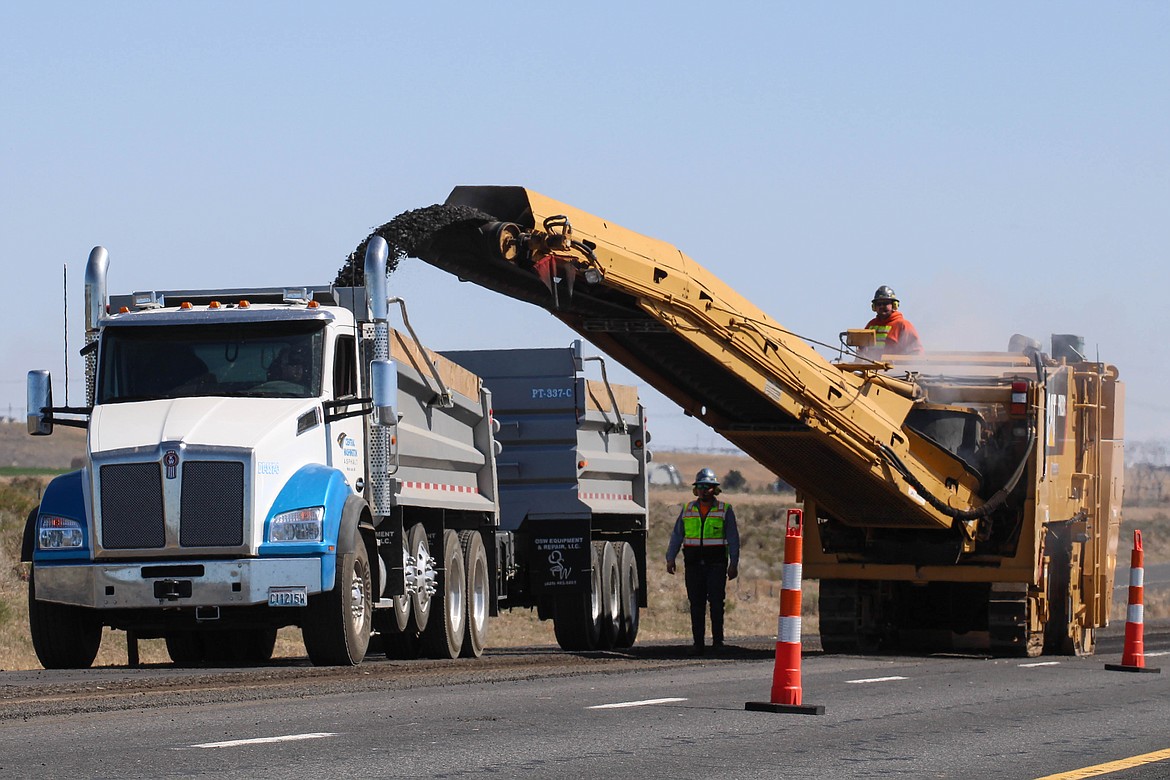 Central Washington Asphalt, Inc., near milepost 165 on Interstate 90 east of George, planing the roadway before paving it with hot mix asphalt to prolong the road's life and provide a smoother surface.
Sam Fletcher
by
SAM FLETCHER
Staff Writer
|
April 6, 2021 1:00 AM
Heavy roadwork this week means some clogged routes in Grant County.
Central Washington Asphalt Inc. workers are on Interstate 90 from 6 a.m. to 6 p.m. through Friday, between mileposts 148 and 165, east of George. According to the Department of Transportation, workers are planing and paving the roadway with hot mix asphalt to prolong the road's life and provide a smoother surface to the public.
Drivers should expect lane closures and reduce their speed where the contractors are grinding down the road.
On mileposts 30 to 34 of state Route 28, between Quincy and Winchester, a maintenance crew will crack seal the highway from 7 a.m. to 4 p.m through Thursday. Drivers should expect delays.
Crack sealing doesn't end there, either. A maintenance crew will take to cracks between mileposts 51 and 53 of state Route 17, just outside of Moses Lake, between 6 a.m. and 4:30 p.m. through Thursday.
While some lanes will be closed and drivers will have to move through the area slowly, all exits and turns will remain open, according to a DOT report.
From 8 a.m. to 4 p.m. Wednesday, work on state Route 17 will stretch to milepost 42. Central Washington Asphalt Inc. will move into the area as part of the 2021 Strategic Pavement Preservation project to crack seal, chip seal and repair potholes.
This means flagger-controlled traffic and delays of up to 20 minutes.
---