Benito Ramos Longoria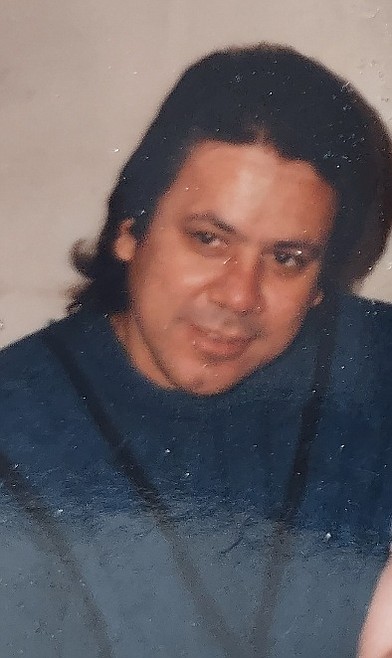 November 11, 1953 – March 22, 2021
Benito Ramos Longoria passed away with his family at his bedside on March 22, 2021, after a month-long battle with COVID-19.
Ben was born Nov. 11, 1953, in Cuero, Texas, to Petra Ramos and Benito Longoria Sr. He moved to Othello, Washington, in 1965 at age 12 where he graduated from high school in 1972.
Ben married Isabel Martinez in 1973. Together they had three children: Tina, Ben Jr. and Diana Longoria.
Ben worked at Carnation for several years as an exterminator but later found he had a passion for carpentry, in which he eventually pursued a degree.
In 1988, while living in Moses Lake, Washington, he met the love of his life Sandy and they welcomed a daughter in 1990.
Ben is remembered as "the man in black." He had a love for the shade and almost always wore nothing other than black attire.
He played on various pool leagues throughout Moses Lake and Wenatchee and was a competitive player to say the least. Ben was an expert in taekwondo and was well known for his skill in fighting.
He was the life of any party with his one-of-a-kind sense of humor. He could make anyone laugh and loved to tell jokes. He would always be the one who makes that unexpected response to something and have you rolling in laughter
Being a father and provider for his family was most important to him. Regardless of what the situation may have been he was only one phone call away when things got hard. Dad was there to save the day no matter what, devoted to his part as a father and grandfather.
His greatest joy in life were his grandchildren. He loved being a grandpa and never let anything get in the way of his relationship with his grandbabies. They will forever miss the "Papa" they were so lucky to have had.
Ben had a huge heart, and every day he went out of his way to help someone else; even people he didn't know, he would never hesitate to help in any way he could.
He definitely left a lasting impression on all the lives he touched. He was preceded in death by his infant daughter Elizabeth Longoria, mother Petra Ramos Castoreno, stepfather Miguel Castoreno, stepdaughter Daedra Kostenko, infant granddaughter Zoey Kostenko and sister Maria Martinez.
He is survived by his life partner Sandra Rossell; daughter Ashley Vanbouchaute; brother Raymond Castoreno; sister Andrea Reyna; grandchildren Emilee, Austin and Haylee Vanbouchaute, Addisyn Clark and Kaiser Kostenko and best friend Frank Meza.
Funeral service will be on Tuesday, April 13, 2021, at Restore City Church in Moses Lake. There will be a viewing starting at 10 a.m. followed by the service at 11 a.m.
Please express your thoughts and memories at www.kayserschapel.com. Arrangements are under the care of Kayser's Chapel of Memories of Moses Lake, Washington.
---