REC, Violet Power call off solar supply deal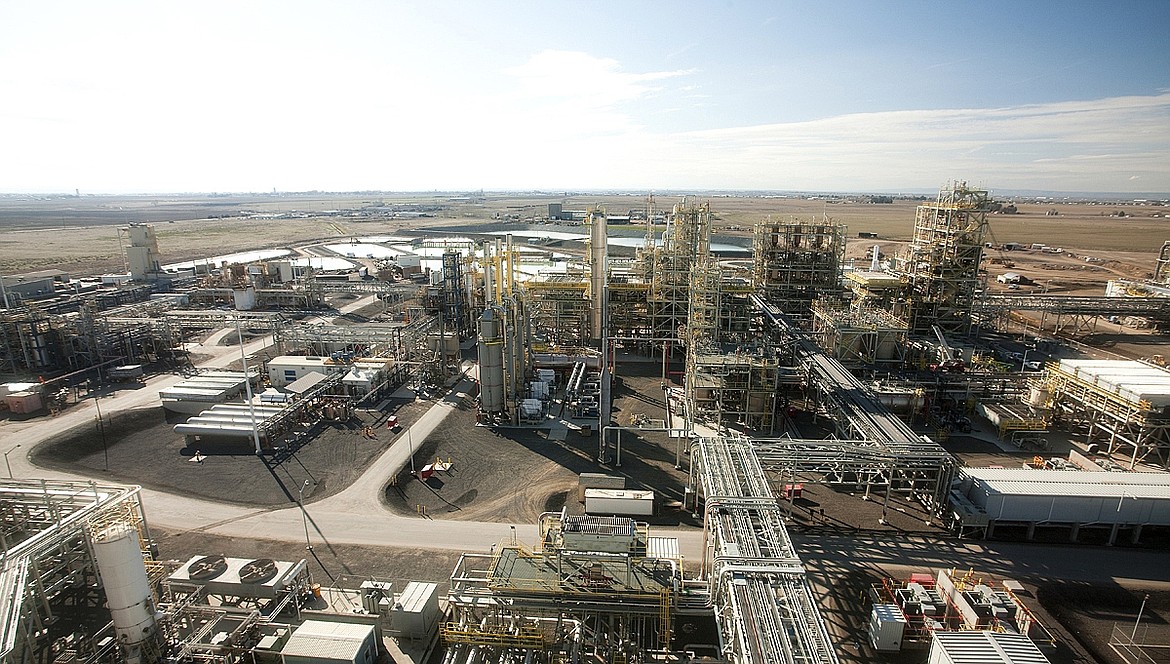 REC Silicon in Moses Lake is seen here in an aerial view.
by
CHARLES H. FEATHERSTONE
Staff Writer
|
April 6, 2021 1:00 AM
MOSES LAKE — REC Silicon and solar-panel start-up Violet Power are no longer working together.
In a press release Monday, Norway-based company REC said "the strategic partnership between REC and Violet Power announced on Oct. 13, 2020, has been terminated."
While REC gave no details, Violet Power founder and CEO Desari Strader told the Columbia Basin Herald her company terminated the relationship more than a week ago because REC has proven to be an unreliable business partner.
"We are the ones that terminated the strategic partnership," she said. "REC cannot be a supplier of ours because they are not producing polysilicon in Moses Lake."
Strader said Violet Power has picked Moses Lake as a place to do business, and still plans to produce solar panels here.
"We are in Moses Lake, we are ramping up," she said.
In the deal, REC agreed to supply solar grade silicon to Violet Power to make silicon wafers, modules and solar panels at a factory and Violet Power said it would locate in Moses Lake.
"REC believes it yields greater positive outcomes for its shareholders to collaborate commercially with established, proven, active and relevant solar supply chain partners to optimize the market opportunity for competitive, low-carbon locally produced solar panels," the company said in a press release.
REC's Moses Lake facility, which uses a patented process to make solar-grade silicon used to make solar panels, was shut down nearly two years ago following a lengthy trade dispute with China, where roughly 90% of the world's solar panels are made. China imposed stringent tariffs on U.S.-made solar-grade silicon in 2013 in retaliation to an order by President Barack Obama imposing tariffs on Chinese-made solar panels.
The tariff battle made REC Silicon too expensive for most Chinese solar panel producers and effectively blocked the company from the Chinese market.
REC also owns a silicon facility in Butte, Montana, that produces semiconductor-grade silicon for computer chips and flat-panel display screens, and silicon from that plant was not affected by any of the trade disputes between the U.S. and China.
Since the trade war erupted between the United States and China during the administration of President Donald Trump, a number of companies have looked at creating a domestic U.S. solar panel production industry.
Charles H. Featherstone can be reached at cfeatherstone@columbiabasinherald.com.
---