Spring is here, and that means cleaning time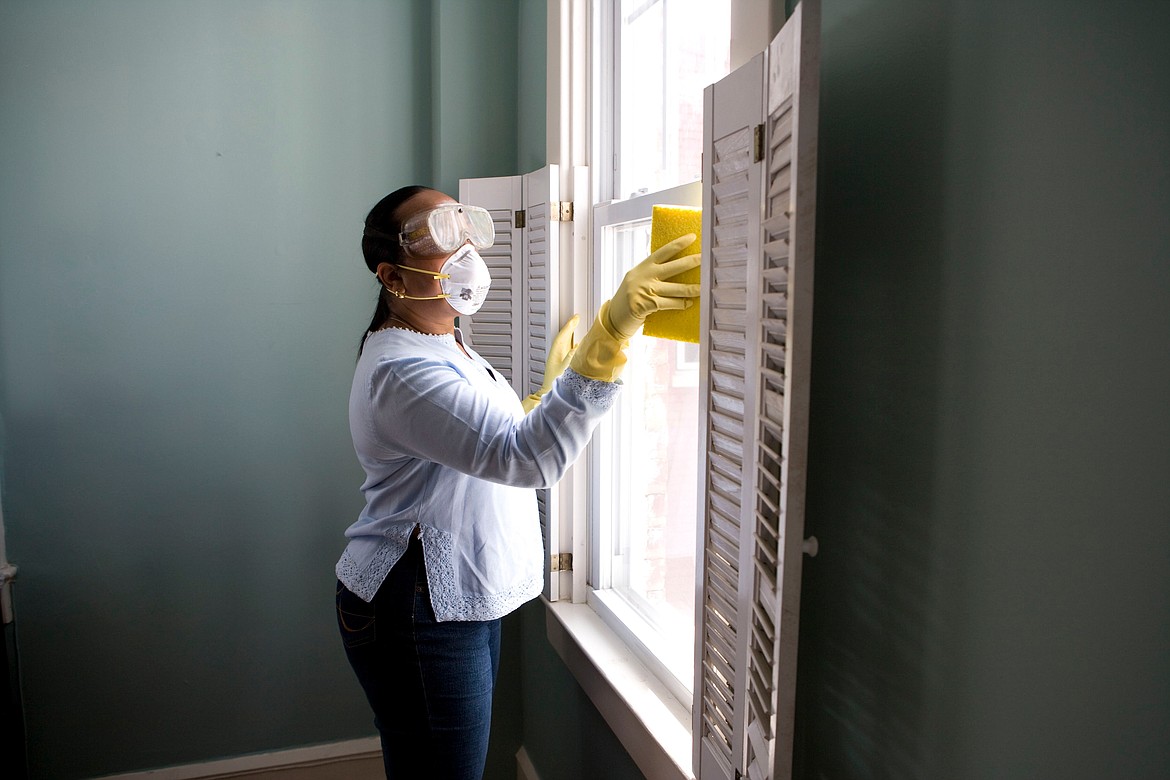 Now is the time to tackle that good deep cleaning you've been putting off.
CDC/Unsplash
by
CHERYL SCHWEIZER
Staff Writer
|
April 3, 2021 1:00 AM
MOSES LAKE — It's officially spring, and one of the season's rituals is spring cleaning.
It's that time of year when some people get busy washing walls and organizing closets and recycling paper from the home office. Other people – well, they think about it.
Barb Skaug, kitchen designer for Skaug Brothers Carpet One Floor & Home, said one way to make the spring cleaning process easier is to break it down into daily chores.
A homeowner could start with dusting and cleaning the light fixtures one day, she said, and concentrate on cleaning an appliance the next day.
She suggested planning out a 20-day schedule of chores, one each day.
"And in 20 days you'll have it done," she said.
The Taste of Home website published an exhaustive list of spring cleaning chores for every room of the house. It recommends shampooing carpets in the playroom, emptying all the kitchen cabinets and scrubbing them out, and dusting the china in the china cabinet.
The site recommends cleaning makeup brushes, cleaning the washing machine, sanitizing all remote controls for home electronics, cleaning the garage door – and the garage door frame. Whew.
Another part of spring cleaning is decluttering. An old rule goes: If it hasn't been used in six months or a year, it can go. The Spruce website suggests there are things that can be thrown out immediately, like food storage containers with no lids, and Skaug said that was a good idea.
"We've all had those plastic things with lids that don't fit," she said.
The Spruce also suggests tossing things like old cellphones and mismatched socks, power cords that are no longer used, plastic silverware and old makeup.
Skaug suggested another way of looking at the whole spring cleaning and decluttering ritual.
"Maybe not spring cleaning, but spring editing," she said. "They do go hand in hand."
One of the modern trends in home design is minimalism, maintaining a clean look, with objects hidden out of sight. Even things people want to display – that set of brightly colored Fiestaware, for example – can be shown off in a kitchen cabinet with a glass door, she said.
She attributed the trend to Millennials. Many of them don't like clutter.
"Spring editing" might mean looking at that collection of kitchen knives, picking out the ones that get the most use and donating or throwing away the rest, she said.
She also recommended looking at storage, and seeing if a kitchen or bathroom cabinet, a closet shelf or dresser drawer, could be used more efficiently. The interior of a kitchen cabinet, for example, could be reconfigured to hide bigger kitchen appliances like mixers and blenders.
"That's cleaning in a different kind of way," Skaug said.
---