A remote start to the year for Moses Lake schools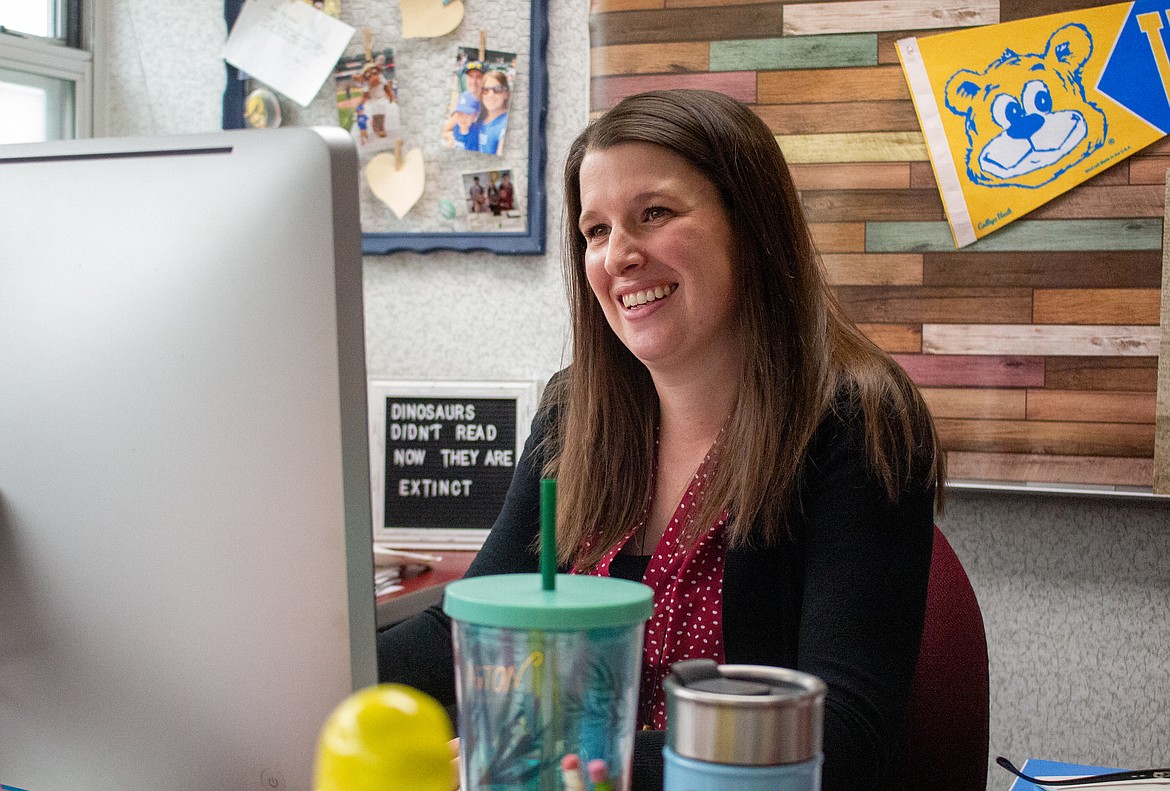 Tiffany Janosov, a 10th grade English teacher at Moses Lake High School, works in her classroom on Monday, Sept. 14, on the first day back to school for the district this year.
Casey McCarthy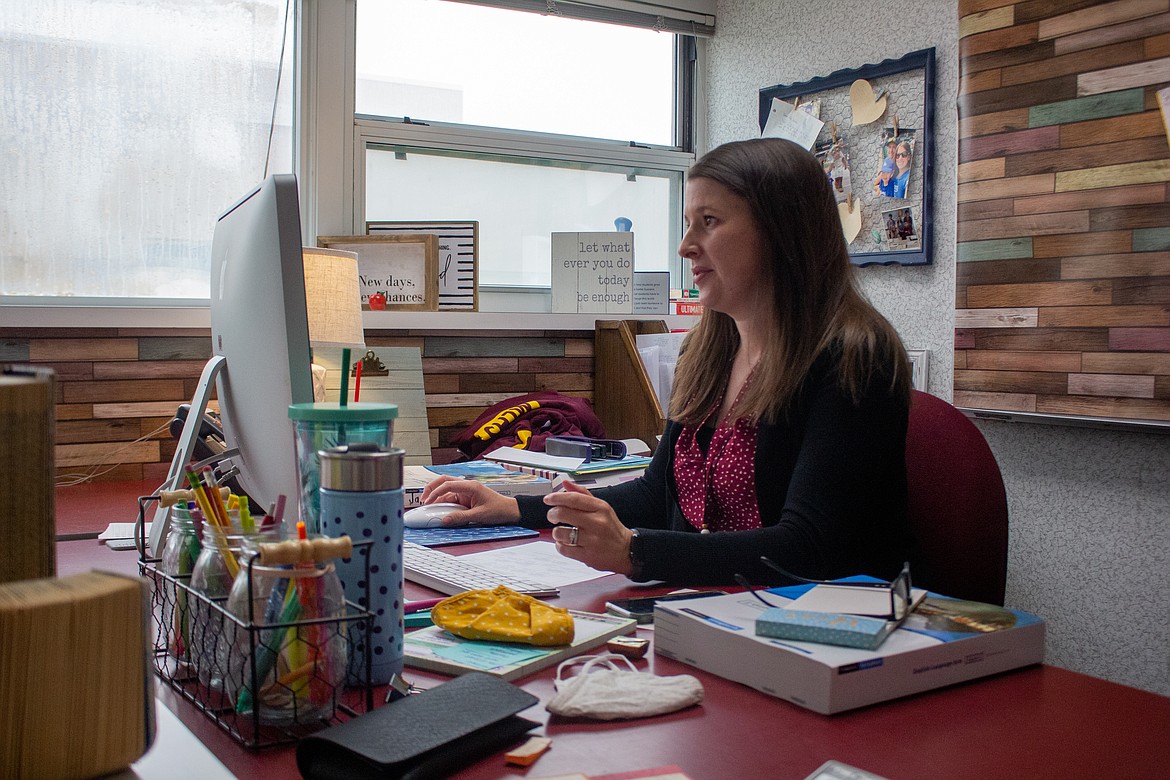 Tiffany Janosov works at her desk in her classroom at Moses Lake High School on Monday, Sept.14, afternoon after finishing up her online class periods earlier that morning. Janosov said afternoons consist of office hours where students can contact teachers with any issues, questions, or concerns.
Ryan Carlstrom, an English teacher at Moses Lake High School, said he felt a lot better about how the remote learning would go after wrapping up his first day of classes on Monday, Sept. 14.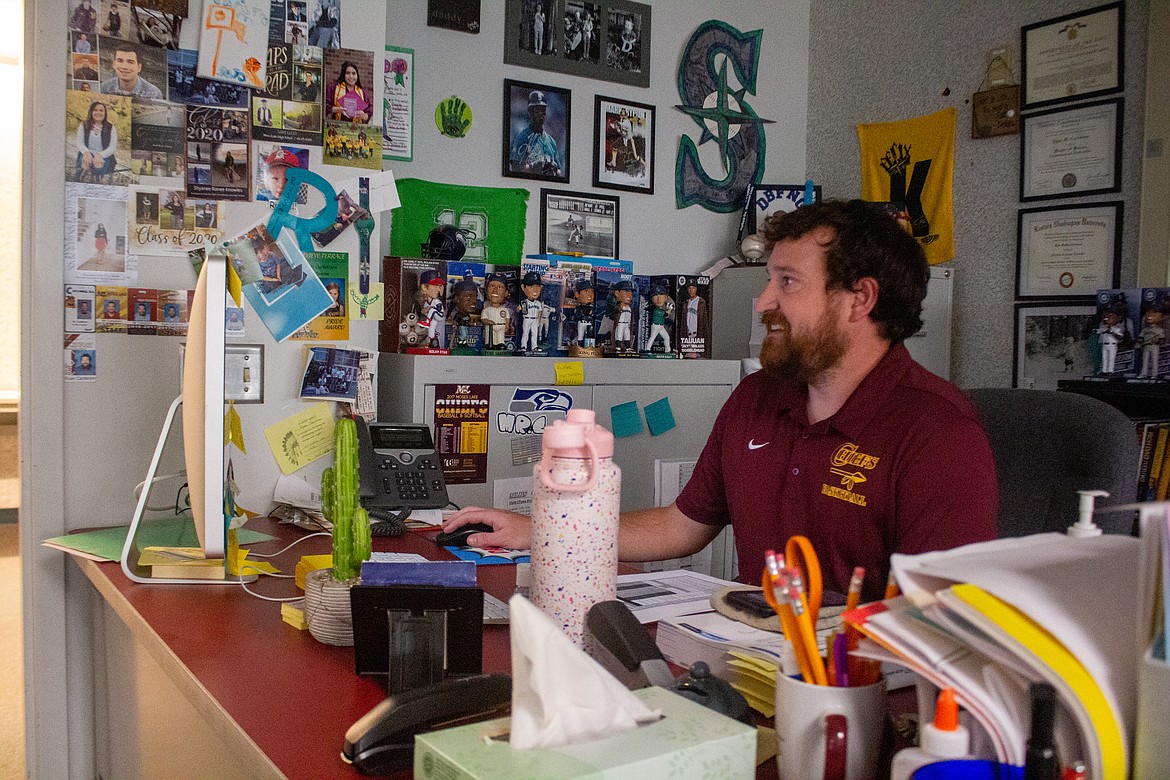 Ryan Carlstrom, a 10th grade teacher at Moses Lake High School, said he was encouraged by how well students participated in the remote learning platform on the first day back for the school district on Monday, Sept. 14.
Previous
Next
by
CASEY MCCARTHY
Staff Writer
|
September 15, 2020 1:00 AM
Moses Lake public schools kicked off their new year in remote mode on Monday as students and teachers began the year under unconventional circumstances. In-person learning was canceled due to the wildfire smoke blanketing the region.
Moses Lake High School elected a few weeks ago to begin the year completely virtual after trying decide the best strategy for students and families given the current health concerns with the coronavirus.
A pair of teachers at the high school discussed their first day back on Monday afternoon and how things looked on day one of the 2020-21 academic year.
Tiffany Janosov teaches 10th-grade English, accelerated English, and college prep courses at Moses Lake High School. After wrapping up class time in the morning, Janosov said her afternoon consisted of office hours where students could contact her with any questions or concerns they might have.
"For us at the high school, we have our Zoom meetings, or our class time, in the morning and it's chunked off by class hour, which is super helpful for students," Janosov said. "I know in the spring there was a lot more freedom, and now we have structure. The students need that. I think we need that."
She said she created a website over the summer for her students to make accessing course materials easier for them. Students were overwhelmed with emails in the spring, and Janosov said she wanted to streamline things for them coming into this year. A lot of time was spent over the summer becoming familiar with the remote-learning platform and figuring out what works best for their students, she said.
As an adviser for the Associated Student Body, she said she spends a lot of time with students typically. Janosov said they are fortunate to have "amazing students" at their school.
"This morning, classes were super smooth, (students) were super respectful," Janosov said. "They recognize this is new for us too, so they're gracious with us trying to figure out the new technology."
She said she has focused on being honest with her students that even the teachers are still learning how things will work as the school year gets going. Everyone being in the same boat is unifying in a way, she said.
One of the key parts to teaching high school students is building relationships, something Janosov said she was concerned about heading into Monday. Typically, she said, she spends the first day letting students roam her classroom to learn who she is as a person and build that relationship.
"It was nerve-racking trying to figure out how to pull that off remotely," Janosov said. "How am I going to build those relationships with these students? How am I going to let these students know 'I'm here for you' when you don't have that in-person contact?"
Janosov said she has already had students reaching out asking for assistance with accessing stuff for other classes. She said it's nice to know she has already built that trust. As a teacher, she said, she's happy to take on whatever role she needs to in order to help her students succeed this year.
Ryan Carlstrom teaches 10th-grade english and Teaching Academy courses at MLHS. Carlstrom said he was excited to get going again on Monday. He said it was nice getting back to a routine schedule.
"I did wake up a little nervous this morning, kind of concerned as to what it might look like, what kids would show up, issues that I'd have," Carlstrom said. "So far, I haven't had any major issues, just some little technology issues with kids here and there."
As someone who likes a little bit of noise and commotion in his classroom, he said it's strange not getting that direct feedback from students. With remote learning he was alone in the classroom Monday and communicating with students only through his computer.
He said his students did well on the first day, participating, from home, staying engaged and answering questions.
Things went more smoothly than they had gone in his head at six in the morning on Monday, he said. While remaining flexible will be key for students and teachers this year in the first few weeks, Carlstrom said he feels better about how things will go after seeing them in play on the first day.
Students seemed excited to get back to a routine as well, he said.
"There were certain kids that were excited, they were on an hour early and willing to talk to you even beforehand," Carlstrom said. "And then there's ones that look tired, still needing to build that routine."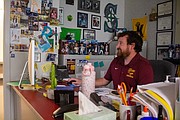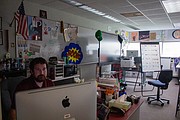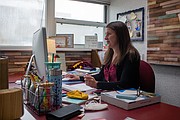 ---