Procession accompanies deceased Moses Lake firefighter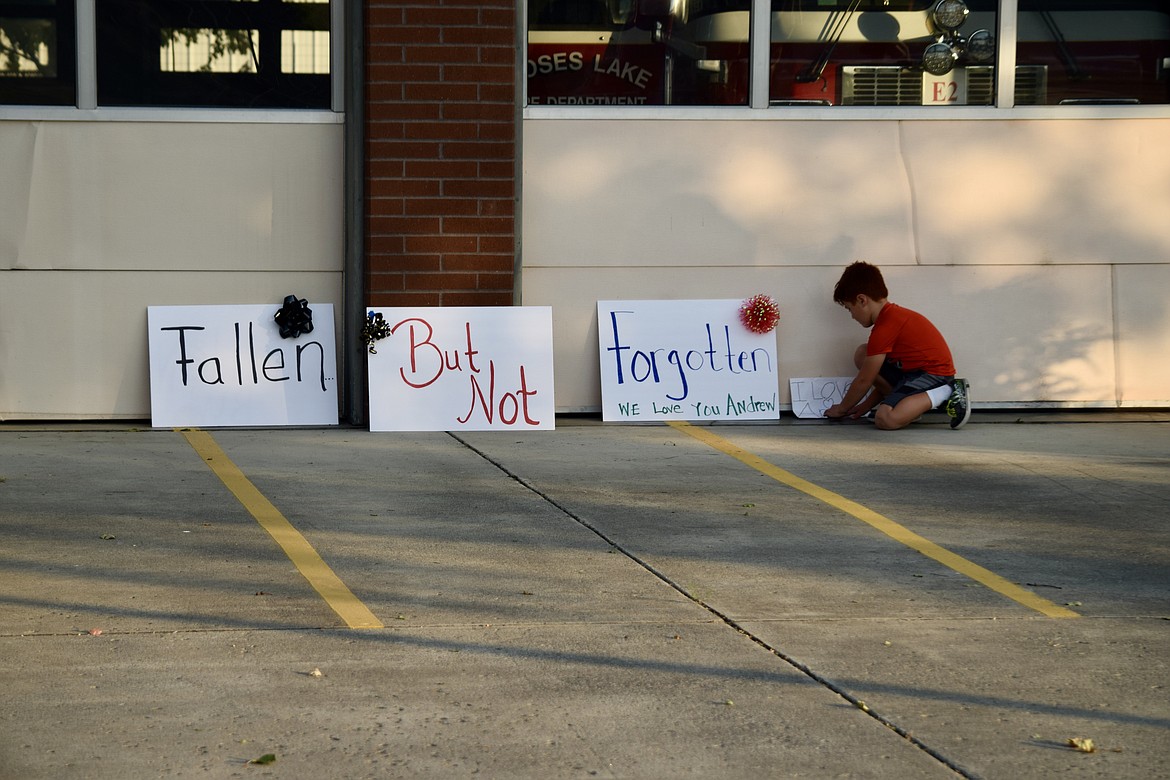 Izaak Dominguez, 8, a neighbor of Moses Lake Firefighter Andrew Deering, places a sign to honor Deering in front of Fire Station No. 2 Friday Evening. Deering died earlier this week after sustaining injuries during an off-duty accident in Oregon over Labor Day Weekend.
Charles H. Featherstone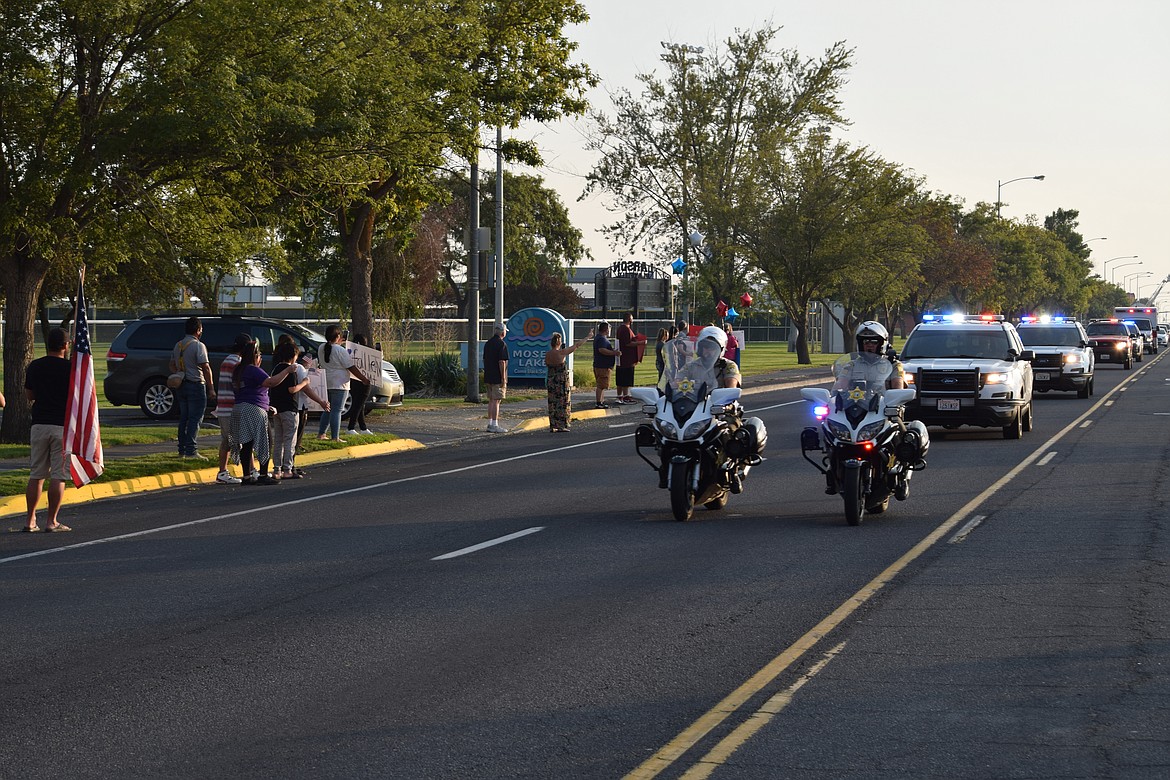 The motorcade of local, county and state law enforcement vehicles bearing the body of Andrew Deering, a Moses Lake firefighter who died as a result of an accident over Labor Day weekend, makes its way slowly up S. Broadway late Friday afternoon.
Previous
Next
by
CHARLES H. FEATHERSTONE
Staff Writer
|
September 14, 2020 1:00 AM
MOSES LAKE — A small crowd gathered outside Moses Lake Fire Department Station No. 2 late Friday to honor a comrade, friend and neighbor.
Moses Lake firefighter Andrew Deering, who died from injuries suffered in a climbing accident in Oregon during the Labor Day weekend, returned to the city he served in a long procession of city, county and state emergency and law enforcement vehicles.
"This hit me pretty hard," said Rick Penrose, who held a giant American flag aloft as the procession bearing Deering slowly passed. "I grew up with Andrew, and we served as volunteer firefighters together."
Isaac Dominguez, 8, said Deering was a neighbor, and would help him make money by giving him bags of aluminum cans and hire him to do small jobs around his house.
"He was kind and he was a good neighbor," Dominguez said softly.
The motorcade arrived in Moses Lake around 6:30 p.m. on Friday, and made its way up South Broadway Avenue past Fire Station No. 2, where Deering served, to its final destination at Kayser's Funeral Home on South Pioneer Way.
No details about the accident have been revealed. A posting on the Moses Lake Fire Department Facebook page asks residents to "keep Andrew's family in your prayers during this difficult time."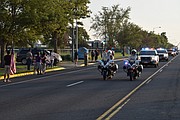 ---