New school year: Chromebooks distributed to Moses Lake students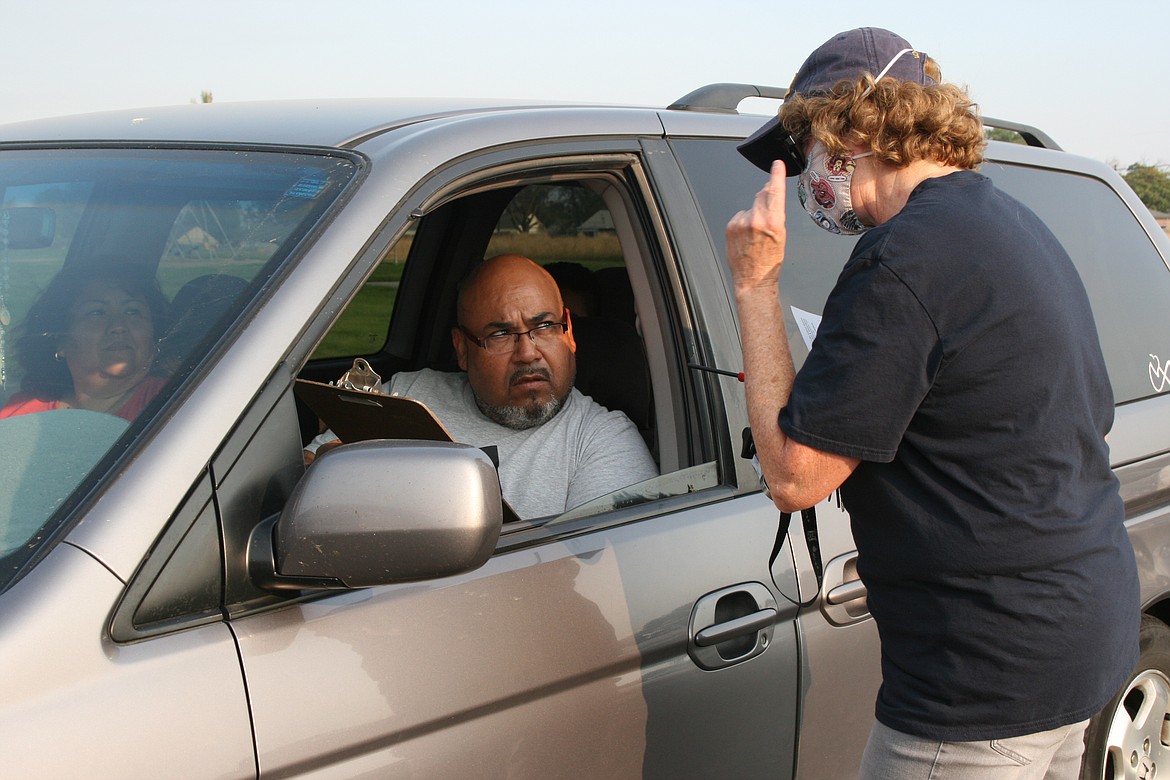 North Elementary principal Kelly Frederick explains the procedure during the school's drive-through computer distribution Friday. School started today for all students in Moses Lake.
Cheryl Schweizer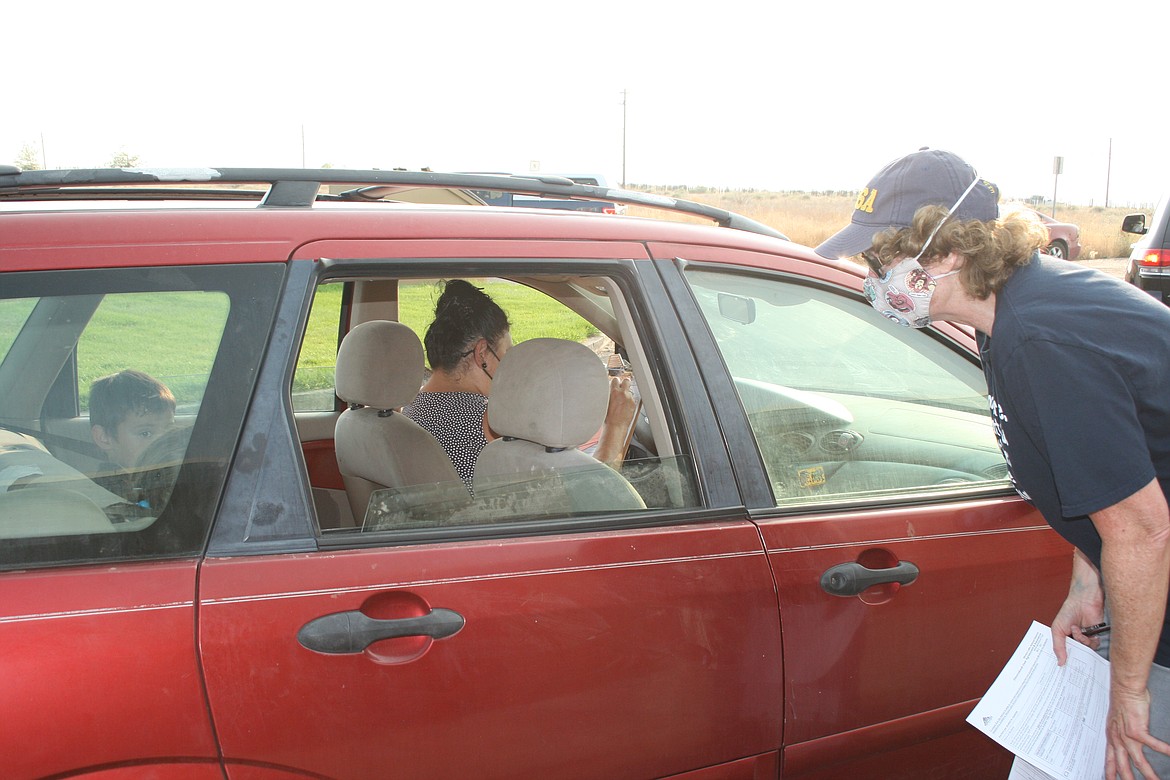 North Elementary principal Kelly Frederick talks with students during the drive-through computer distribution event Friday.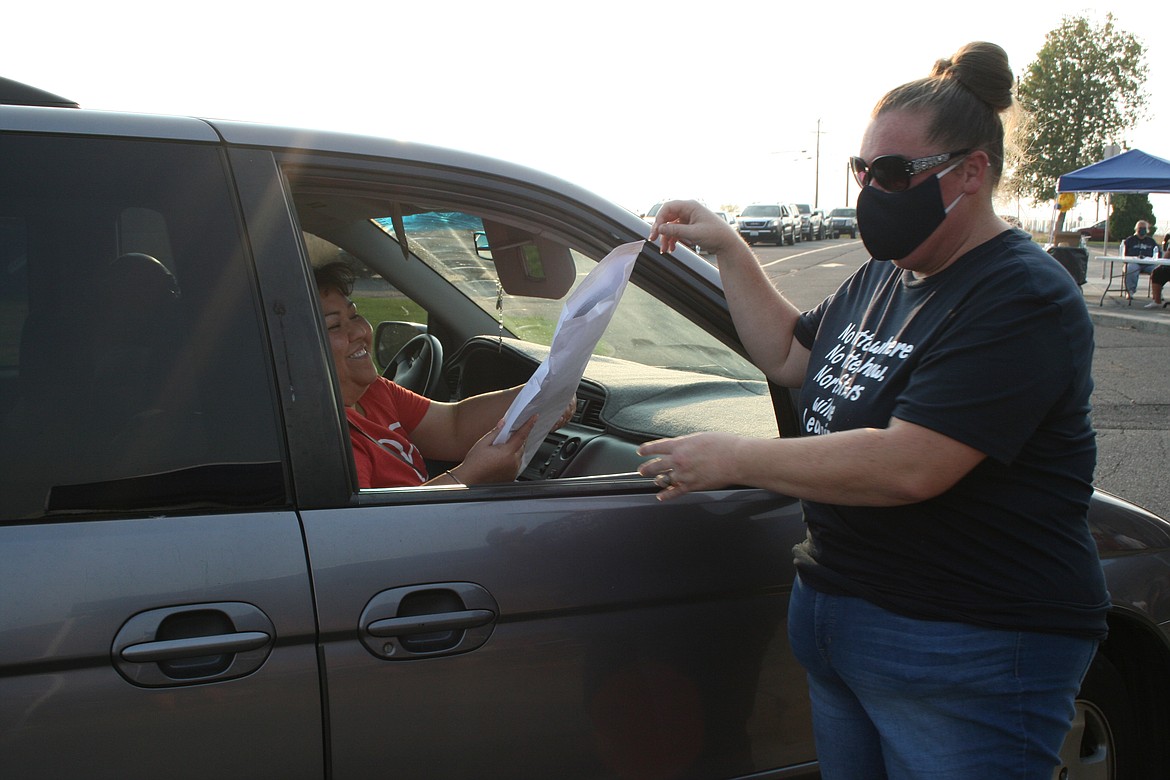 Sheryl Cassella hands out a computer during the drive-through distribution Friday at North Elementary School. School started today for all Moses Lake students.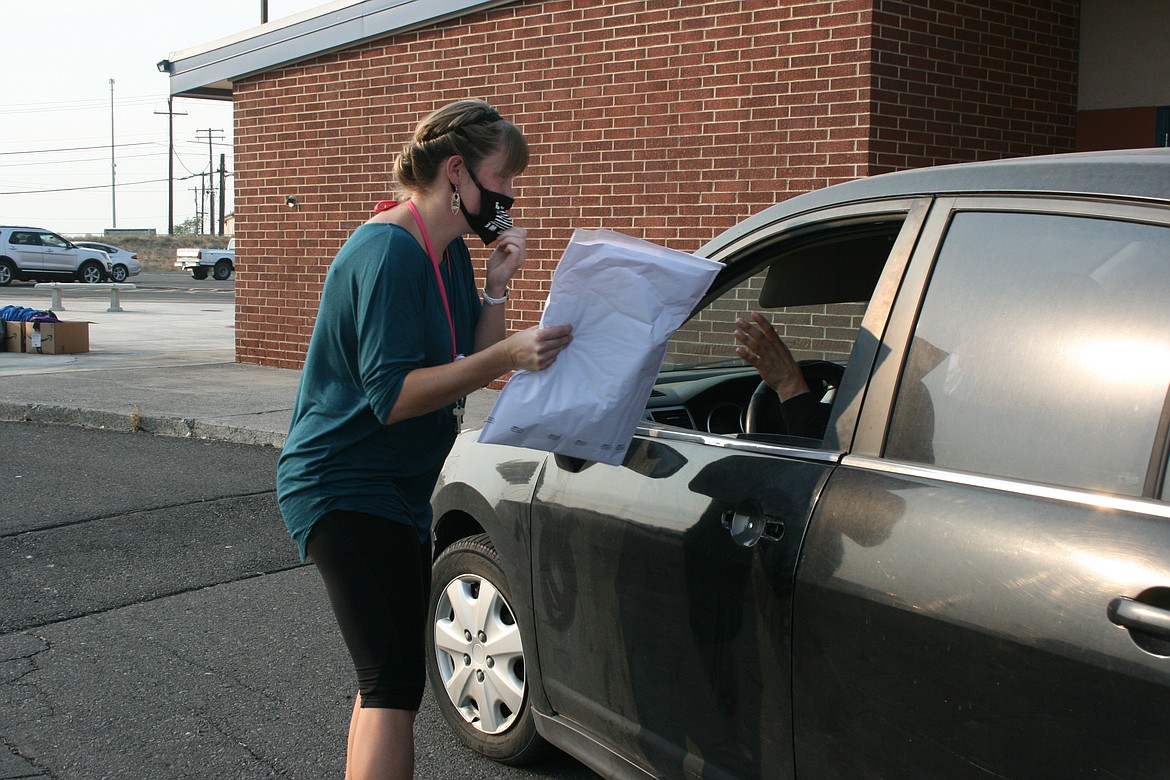 North Elementary teacher Heidi Vanderlaarschot hands out a computer during the driver-through distribution Friday. Classes started today at all Moses Lake schools.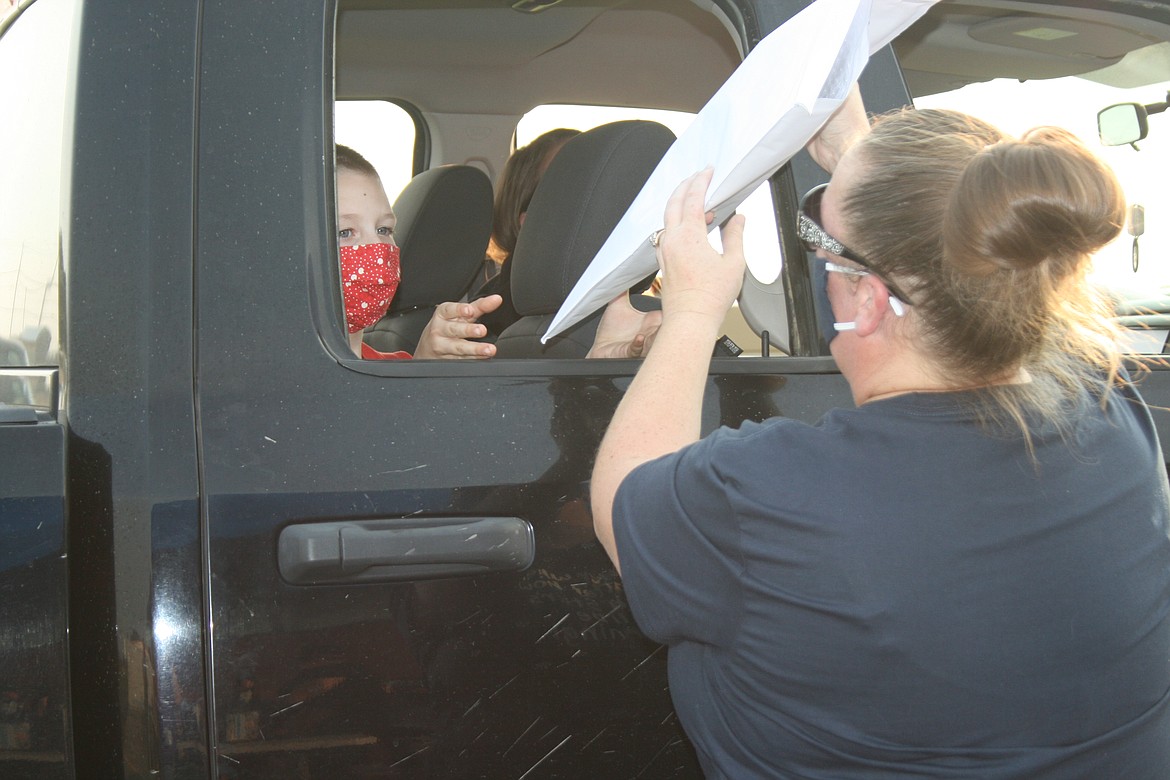 Sheryl Cassella hands out a computer during the drive-through distribution Friday at North Elementary. Classes in all Moses Lake schools started today.
Previous
Next
by
CASEY MCCARTHY
Staff Writer
|
September 14, 2020 1:00 AM
MOSES LAKE Chromebooks were distributed to students in the afternoon on Friday at North Elementary School in Moses Lake as staff and parents gear up for the beginning of the school year today.
The North Elementary School staff had ice cream treats available for students with an opportunity for students to meet their teachers from a distance. With three learning options available this year – in-person, remote, and a blend of the two – the need for students to have their own computer holds extra significance.
Principal Kelly Frederick said Friday afternoon that the goal across the school district has been to have a one-to-one ratio of students and Chromebooks. The state's coronavirus shutdown in the spring forced the Moses Lake School District to adapt this strategy sooner than it might have been ready to, but Frederick said the staff is ready to arm students with everything they need this fall.
"If they're a North Star, they get a piece of technology, they get an ice cream, they will maybe get to see their teachers and the staff," Frederick said. "The remote teachers have some of the materials they'll need for remote learning because they won't be in the classroom on Monday. Math books are a good example."
Families will be able to insure their laptops for any damages or replacement costs for just $20. If families are unable to afford the insurance cost at the start of the school year, they are still able to pick up Chromebooks for their kids and sign the insurance form required.
Frederick said this helps them teach students responsibility for the use and care of the computers as well. Bubble mailers were acquired from the UPS store for every student to house their Chromebook in as well after the school determined the old cases weren't safe for use given the current health risks with the coronavirus.
"If a situation arose where the student got sick, they could still do work from home," Frederick said. "If we end up going remote, they're ready to go the next morning. Even if they're on campus five days, they'll be taught what will happen if we go remote. There wont't really be that lag time."
No matter how or where, Frederick said, learning will continue for North Elementary School students this year. From day one, teachers and staff will be working with students on accessing online learning materials, in addition to internet safety.
Parents have received instruction in the days leading up to the start of the school year on helping their students access online materials from home, she said. Frederick said there is a line open for anyone who might have any technical issues come up.
"Our tech department is one of the best in the state. We give that number out like candy," Frederick said. "Those people can help any family through any tech problem or access problem, that sort of thing. They showed it in the spring, and they're already showing it in the fall."
Frederick said she is confident her staff members are ready to handle anything that comes their way this year and that families will communicate their concerns.
"I am a lot more positive that things are going to be OK," Frederick said. "This is an opportunity for us to learn and roll with what happens, and keep educating students at the forefront of our effort."
---