Wahluke Industrial Park gets new tenant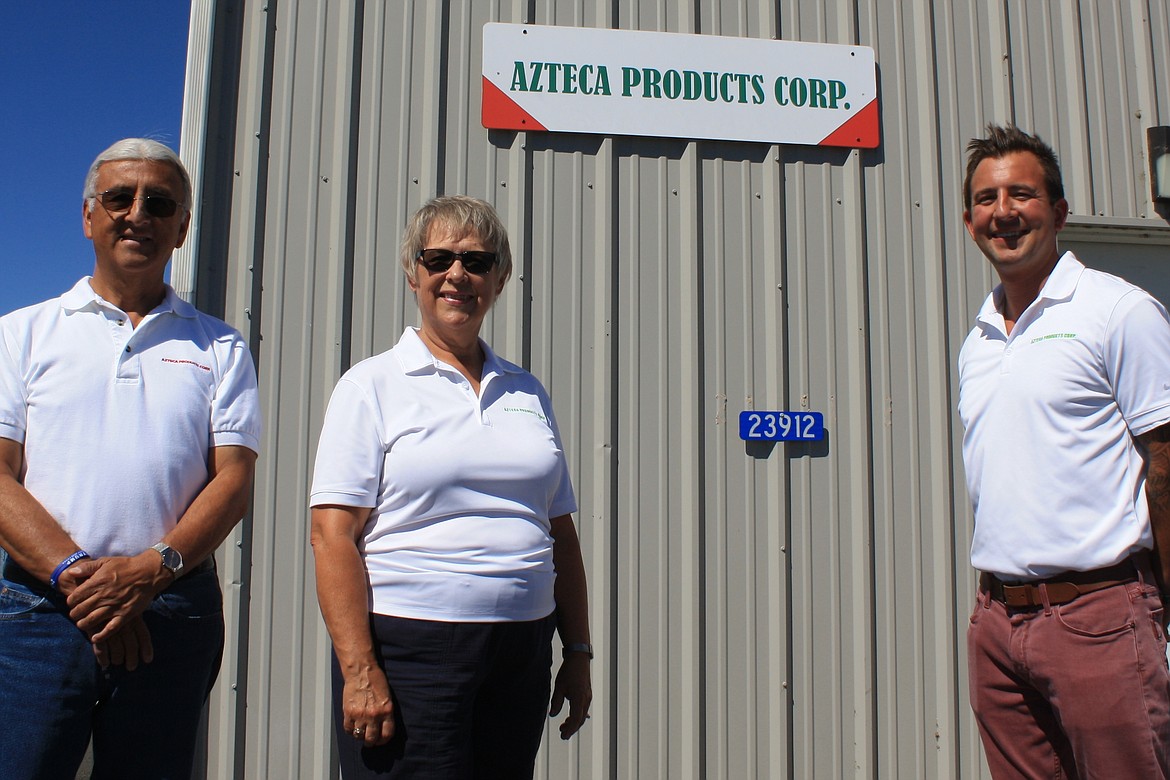 Azteca Products Corporation owners, from left, Joe Ramos, Judy Ramos and Jon Ramos recently rented space from the Port of Mattawa to expand their business.
by
CHERYL SCHWEIZER
Staff Writer
|
September 4, 2020 1:00 AM
MATTAWA — A wholesale food products distributor has opened a new location in the Wahluke Industrial Park in Mattawa.
Azteca Products Corp. opened a new distribution center in August, and owner Joe Ramos said it was the end of a prolonged search.
"We've been after this for over a year," he said.
The industrial park is owned and operated by the Port of Mattawa.
"They've really been trying to find the right spot," port director Lars Leland said. Azteca Products is renting 5,000 square feet from the port.
Six people will be employed at the new facility, Leland said, with the potential to add up to five jobs in the next year.
"We package and wholesale everything that has to do with dried products," Ramos said. Most of the company's customers are restaurants and grocery stores.
Azteca sells whole dried chilies, dried avocado leaves, cane sugar, dried herbs like basil and oregano, dried fruit and ground spices, pumpkin and sesame seeds and 14 varieties of tea, among other products.
"Over 100 products," Ramos said.
Azteca, owned by Ramos and his wife, Judy, has most of its customers in the Puget Sound area, Ramos said, and it does business in Alaska. The company has been growing and outgrew its Kent processing facility, he said.
The company is now selling its products at a retail market in Mattawa. With the move to a new facility, Ramos said he wants to work on expanding into Yakima and Tri-Cities.
Leland said the industrial park was full when the Ramoses inquired about renting space in Mattawa last year. Space became available when another tenant, Mattawa Tire, moved to a new location within the industrial park.
Azteca's tenancy means the port's facilities are full once again.
Port officials are looking for more land for expansion, and they're also looking to build at least one new building. Bigger facilities would allow the port to attract more and bigger tenants, Leland said.
---