Moses Lake Public Library prepares to welcome back patrons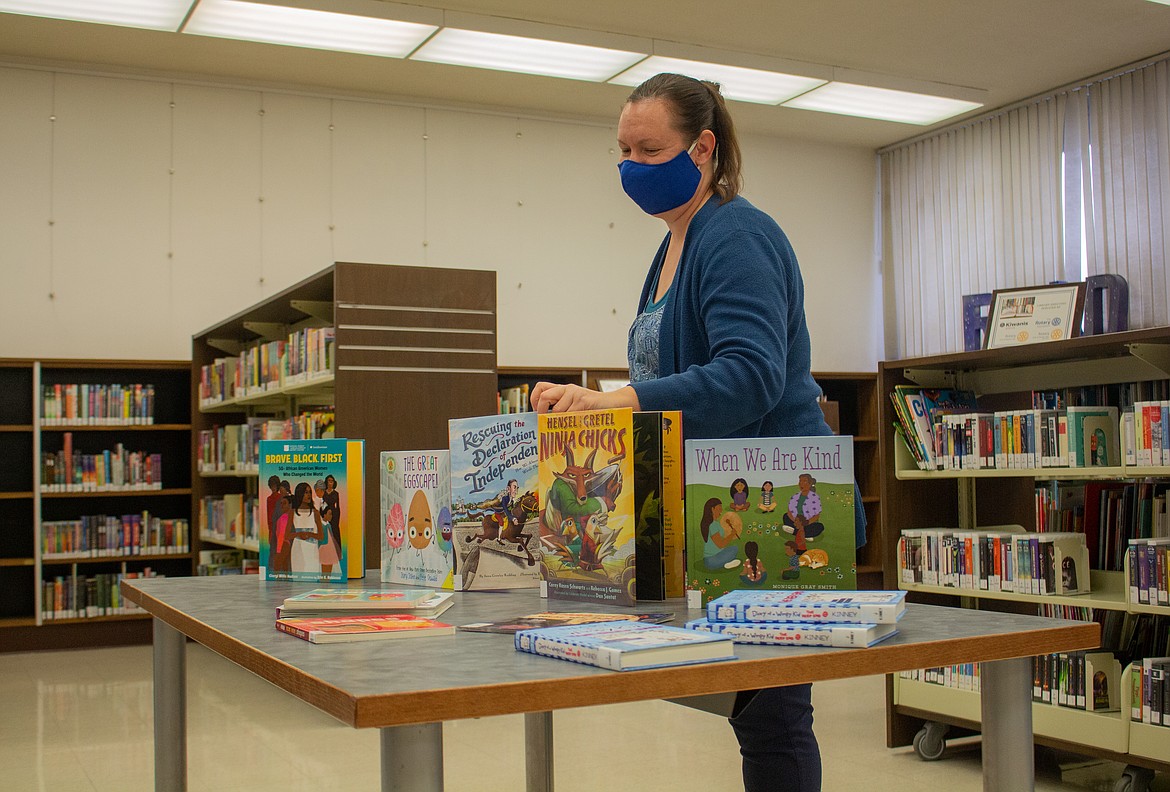 Carriann Gray, Children's Library Associate with Moses Lake Public Library, sets up some new additions to the library's collection on display ahead of the library reopening to patrons on Monday.
Casey McCarthy/Columbia Basin Herald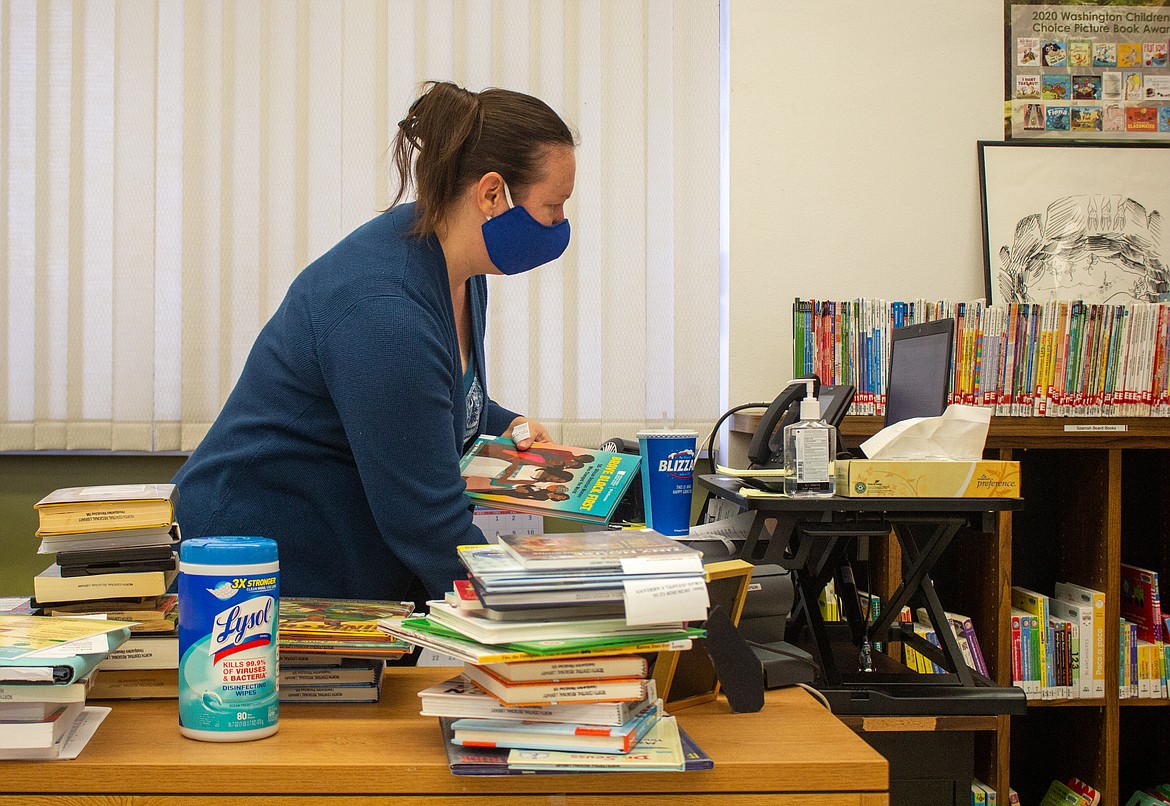 Carriann Gray, Children's Library Associate with Moses Lake Public Library, gets some books checked in as things get set up for reopening on Wednesday afternoon.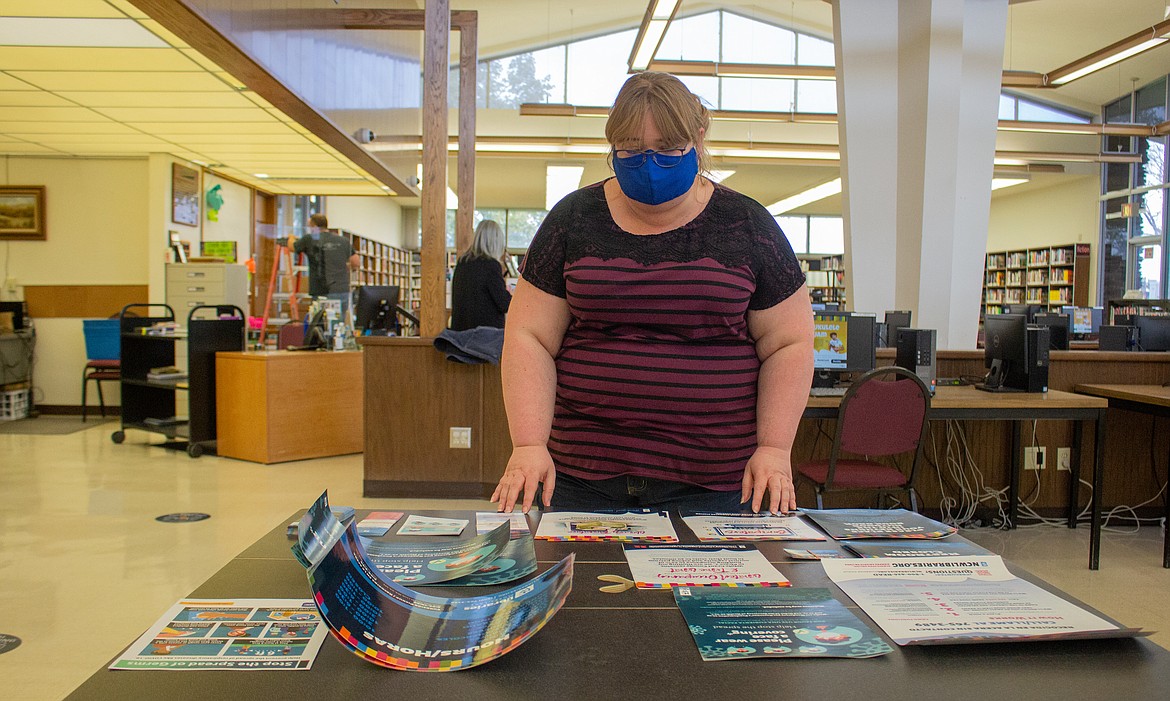 Connie Baulne, Branch Supervisor with Moses Lake Public Library, stands behind a table filled with posters and papers listing new rules and regulations set to go up inside the building before the library reopens to patrons on Monday.
Previous
Next
by
CASEY MCCARTHY
Staff Writer
|
October 29, 2020 1:00 AM
MOSES LAKE — The staff of Moses Lake Public Library is preparing to reopen the doors to the public on Monday, Nov. 2.
Furniture and other items have been taken out or rearranged to meet the public health guidelines in place.
Connie Baulne, branch supervisor, said that during the pandemic-related closure, the library got calls every day from people asking when the library would reopen to the public.
"It's nice to be able to actually tell them it looks like it's going to be the second," Baulne said. "It looks like everything is on board for that."
High-touch points, such as bookshelves, will be sanitized and wiped down at least every hour. Computers will be cleaned after every use, and items coming back in from patrons will be quarantined for at least 24 hours before going back on the shelves, Baulne said.
"We have taken some of our computer spots out, so we will only have eight available to the public instead of 20," Baulne said.
This was done to maintain a distance between people. Guests will be limited to 30 minutes per visit to help reduce the number of people inside the building at a time.
The library will have new hours: Monday, Wednesday, Friday and Saturday from 10 a.m. to 1 p.m.; 3 to 6 p.m. on Tuesday and Thursday, and closed on Sunday.
The Moses Lake Public Library will be limited to 22 people at a time, with maximum capacity limited to 25 percent. A staff member will be at the entrance to greet patrons and get them up to date on the regulations and guidelines.
Curbside and mail-order pickup are still available for patrons as well, Baulne said. Pickups have been popular since curbside delivery started back in August.
"People are just glad to be able to get access to stuff," Baulne said. "And then when we opened up mail-order, it gave people access to our whole collection, not just what's here in the building."
While there definitely are "power patrons," Baulne said, she noticed a lot of new names among folks picking up books through curbside delivery, which she said is great to see.
Library patrons can also get their library card online currently. A physical copy of a card may be picked up beginning Monday. Programs offered through the library will continue to be limited until the county reaches Phase 4 or 5 of the Safe Start reopening plan.
"It was nice to be back," Baulne said about getting to come back after the library reopened to staff. Getting a chance to interact with patrons soon and welcome them back will be great, she said.
"I know it's going to be limited, I know there's a lot of rules, but it'll just be nice to provide something that gives them a sense of normalcy," Baulne said.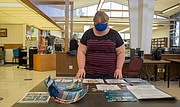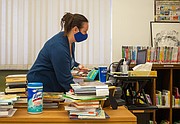 ---