MLHS drama club takes on 1938 radio play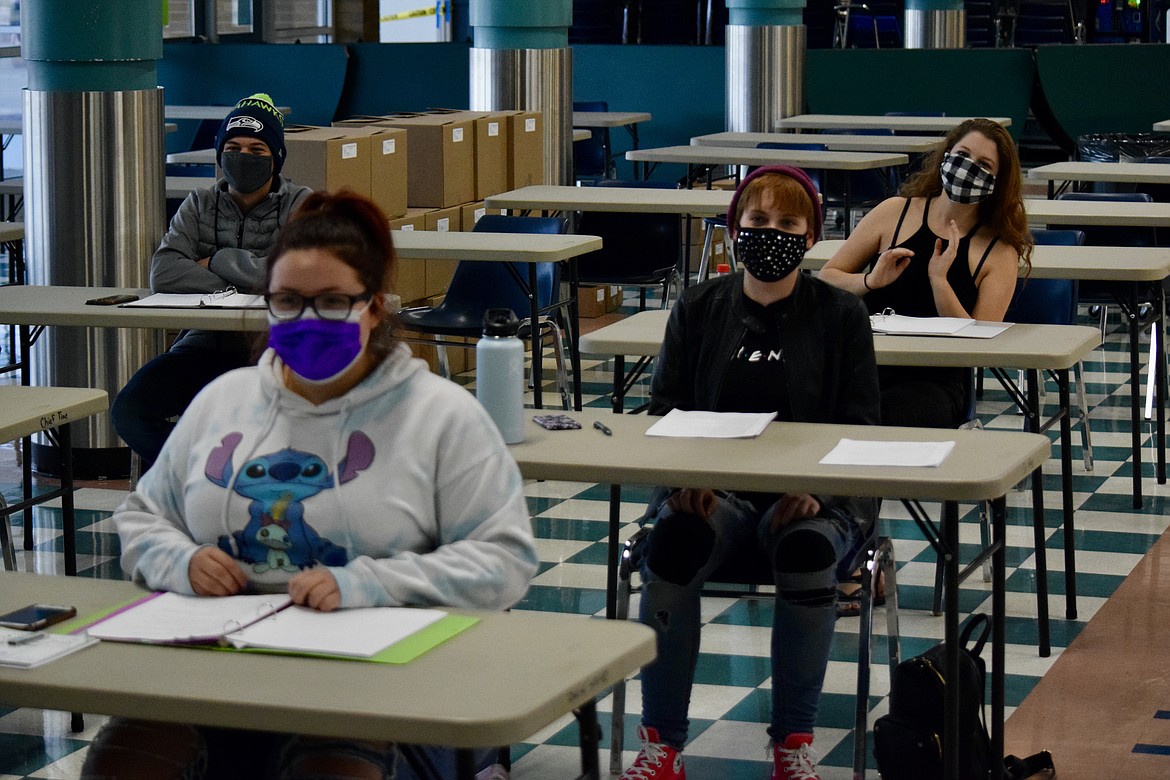 Members of the Moses Lake High School Drama Club Ana McCabe (front), Ryan Hone (rear left), Emily Kalmback (middle) and Zoe Sterner (rear right) release on Monday afternoon in the MLHS commons. The Drama Club is recording and releasing a radio version of "A Christmas Carol" this fall instead of performing a play.
Charles H. Featherstone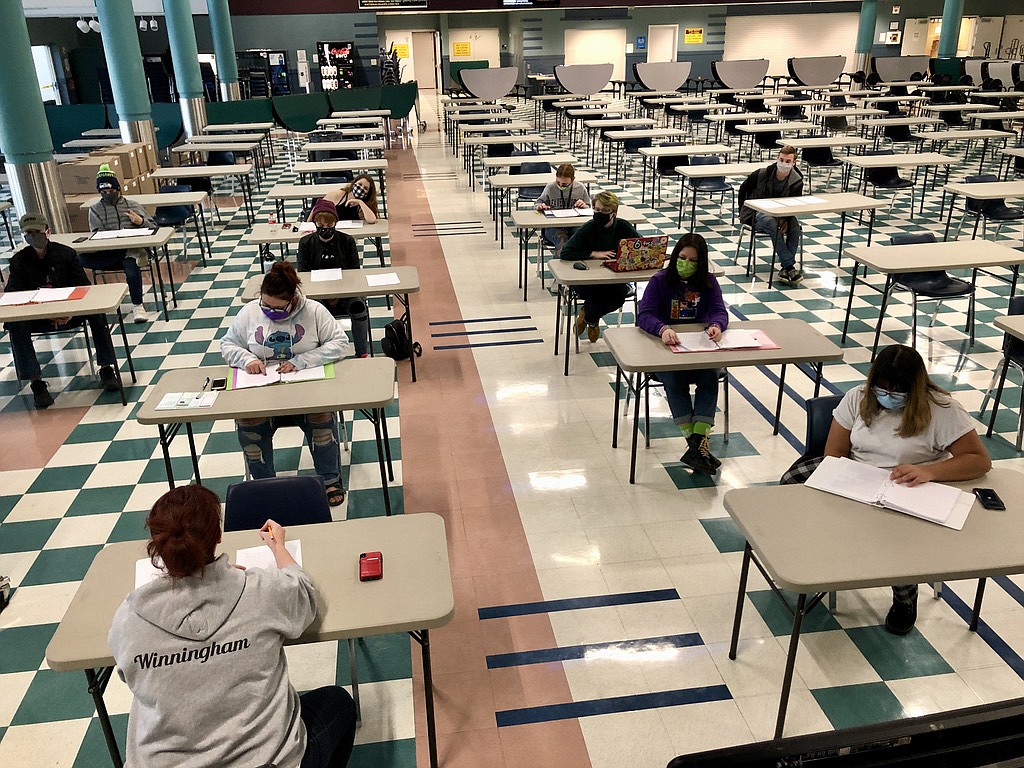 Members of the Moses Lake High School Drama Club rehearse "A Christmas Carol," a radio play the club will be recording and releasing later this year.
Previous
Next
|
October 29, 2020 1:00 AM
MOSES LAKE — Social distancing. Masking. Remote learning.
All of it makes school difficult. And it makes extracurricular activities — like sports, music and the drama club — nearly impossible.
Even as students are getting ready to go back to Moses Lake High School for part-time, in-class instruction, some things are still too difficult to do safely given the rules intended to limit or prevent the spread of the COVID-19 virus.
Theater is one of them.
"Theater teachers all over Washington state, all over the nation, are scrambling, asking what can we do?" said Sharon Winningham, drama teacher and advisor to the Drama Club at Moses Lake High School.
Some drama clubs and theater programs are streaming, but Winningham — thinking about a musical called "An Old Fashioned Radio Show" which the Drama Club has put on before — decided that the club can hearken back to a much earlier time and do a radio show.
And so the MLHS Drama Club is going to perform the Charles Dickens classic "A Christmas Carol" as a four-part podcast to be available, hopefully, beginning in the first week of December.
Winningham said the club is using a modified version of the same script used by the Mercury Theater on the Air and broadcast on Christmas Eve, 1938, smack in the middle of an era commonly known as "The Golden Age of Radio." In the original broadcast, Orson Welles was the narrator, and Lionel Barrymore voiced Scrooge — a role he played nearly every year of his life from the early 1930s until his death in 1954.
"We wanted to do something for the community. Obviously, were can't do a play, so we thought of this idea, and we're really intrigued by it," said Ana McCabe, a senior and the play's narrator. "This is an easy way we can do something that will still stretch our acting abilities. We've never done voice acting before, and it's a great learning experience."
"I am looking forward to this," McCabe added. "I'm super excited."
Ryan Hone, the sophomore who is playing Ebenezer Scrooge, says playing the lead character — who finds redemption from his miserly avarice after a visit from three ghosts who show him his past, present and future — is "a blast." Especially developing the gruff, grouchy voice of the older Scrooge.
"I think it's one of the coolest things I've done in a while," Hone said. "It's really fun to build a character that's different from myself."
Both Hone and McCabe said one of the challenges of doing a "radio show" is having to pronounce all their words clearly.
"With a live show, we have to memorize everything and look good," Hone said. "But with a radio show, you have to get things crystal perfect."
"You can hear every little mistake your voice does," McCabe added. "So if you say your 'esses' too long, it really shows."
Unlike in the 1930s, the actors will not gather around one or two large microphones, but each actor will record his or her part (or parts — most club members are playing multiple parts) alone in a soundproof rehearsal room off the MLHS choir room, connected to the other actors and to the technicians overseeing the recording solely by headphones.
"They close the door, take off their mask, and speak into the mic," Winningham said. "And when they come out, they mask back up again."
In addition, Winningham said local musician Jeff Ames is composing and performing original music and the MLHS Jazz Choir will be singing the Christmas carols.
"We're going to put it together in post-production," Winningham said.
The podcast will definitely be available to download at the MLSD website, she said, and she hopes it will also be available through one or more podcast streaming sites and possibly even broadcast by a local radio station.
"If we can partner with a radio station, oh my gosh, that would be a dream," Winningham said. "I haven't reached out to anyone yet, but it's something I'm considering."
Charles H. Featherstone can be reached at cfeatherstone@columbiabasinherald.com.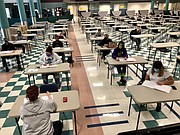 Recent Headlines
---