Breath of relief: Local vineyards appear free of 'smoke taint'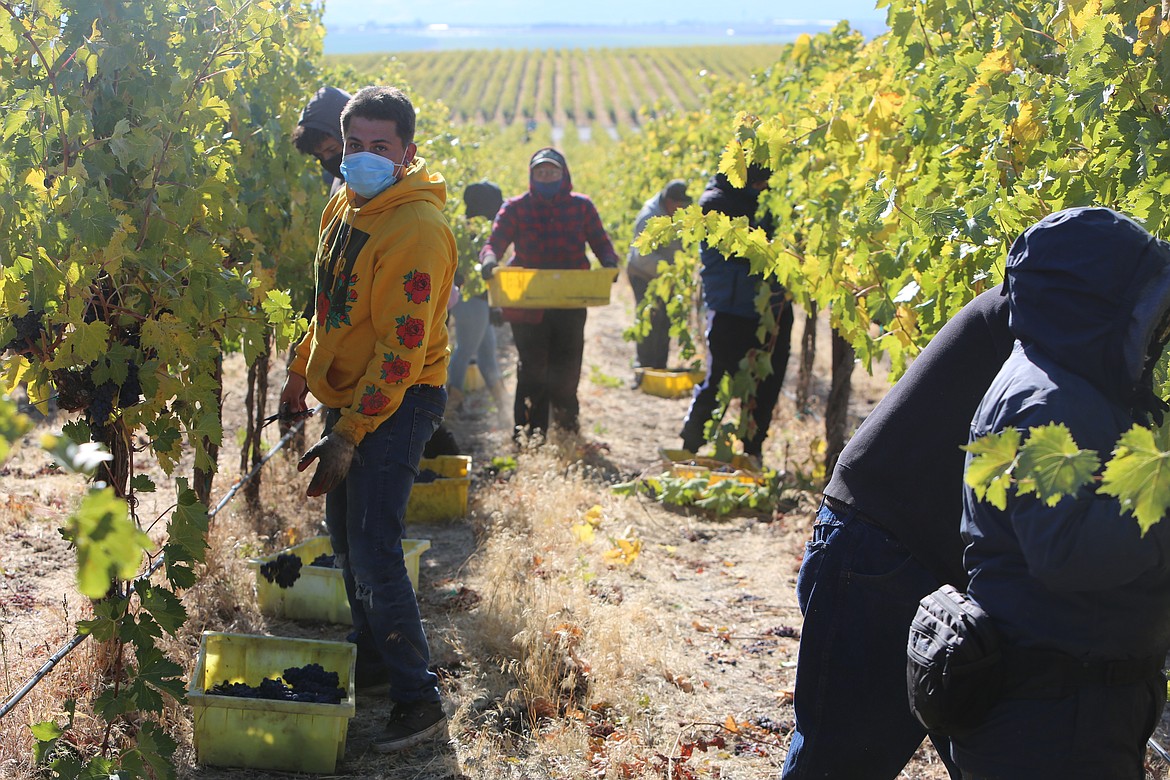 Farmworkers pick the last few rows of grapes at the Stillwater Creek Vineyard before the weekend's frost.
Emry Dinman/Columbia Basin Herald
Two farmworkers at Stillwater Creek Vineyard haul bins filled to the brim with dark-purple sangiovese grapes, a Tuscan variety that will eventually be made into a rosé.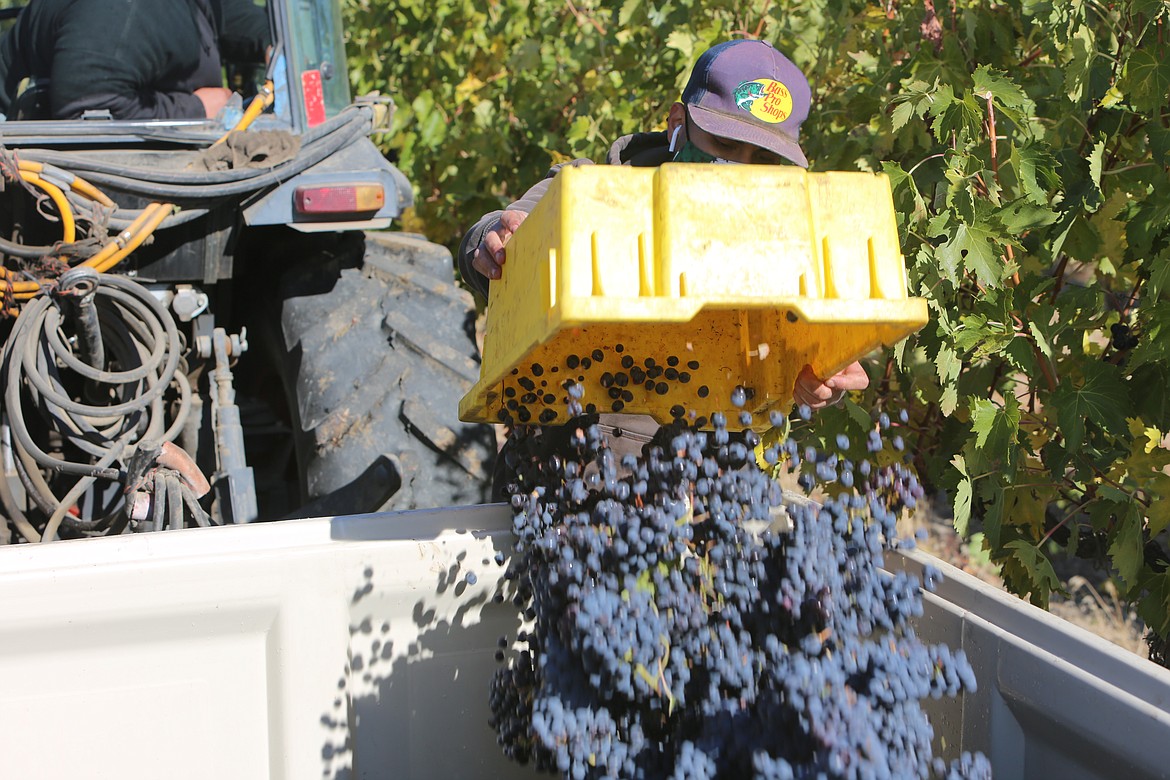 A worker dumps a bin of sangiovese grapes into a larger container which are labeled with the winery that they'll be shipped to for fermentation into wine.
Previous
Next
by
EMRY DINMAN
Staff Writer
|
October 23, 2020 1:00 AM
MOSES LAKE — After smoke from wildfires blanketed the West Coast in September, some Columbia Basin wine grape growers and winemakers were watching their vineyards with concern, uncertain whether the 2020 vintage would be made less palatable by "smoke taint."
A month later, though, grape growers across the state are breathing a sigh of relief, as tests appear to show the smoke did not affect the flavor of the wine.
When vineyards are blanketed by wildfire smoke, they run the risk of producing fruit that may taste like the bottom of an ashtray, flavors that can begin appearing as late as the fermentation process, said Tom Collins, assistant professor in the Viticulture and Enology program at Washington State University.
But not all smoke poses a great threat, Collins added. A number of factors are at play, including the distance to the fire and the type of fuel that's burning, he noted. Atmospheric chemistry can potentially neutralize some of the troublesome compounds in the smoke, or certain, heavier particles falling out before the smoke makes it to Washington from hundreds of miles away.
Ed Kelly, director of vineyard operations with Stillwater Creek Vineyard near Royal City, said that the smoke originating from massive fires in California seemed to have had zero effect on the grapes Stillwater grows and ships out to more than 40 wineries for fermentation.
"A couple of our wineries have done micro-fermentations, and they found no issues," Kelly said. "Honestly I've been growing grapes now for 40 years, 30 in California and up here for 11, and with this kind of smoke I've rarely seen any issues. Usually, your smoke has to be coming from a nearby fire and has to be dense."
That's not to say it was pleasant harvesting grapes in the haze after workers began picking at Stillwater near the beginning of September. But the grapes themselves made it out untainted.
Now, Kelly and a couple of dozen agricultural workers only need to worry about getting the rest of their grapes off the vine before the frost forecast for the weekend.
Nancy Parr, who co-owns Moses Lake-based Camas Cove Cellars with her husband, Dennis, was also relieved to learn that her grapes sent to nearby labs had also been spared from smoke taint. But the only consistency in agriculture is inconsistency: After worrying that her grapes would be ruined by smoke, and later learning that the smoke hadn't done any damage, it was wildlife that hit the grapes.
"We were getting ready to harvest, and then the deer broke in," Parr said. "They went through three layers of electric fence and ate whatever they wanted."
"It's 2020," Parr added, with a tired laugh.
Emry Dinman can be reached via email at edinman@columbiabasinherald.com.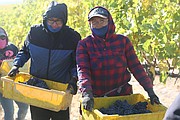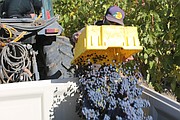 Recent Headlines
---