Warden schools to resume on-campus instruction Oct. 26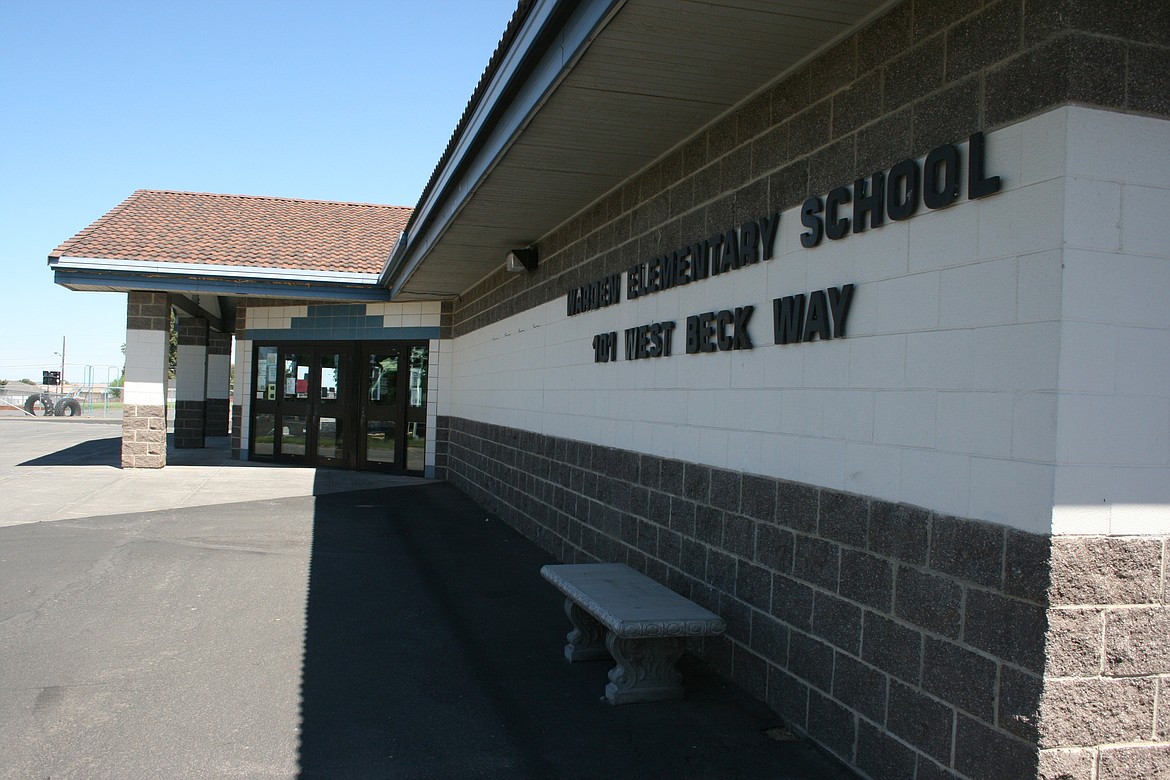 Warden schools will return to on-campus learning on Oct. 26.
Cheryl Schweizer/The Sun Tribune
|
October 21, 2020 1:00 AM
WARDEN — On-campus instruction will start Oct. 26 for preschool students through fifth-graders in the Warden School District. Warden Middle School and Warden High School students will return to campus Nov. 9.
The return to school follows the Warden School Board's approval of a revised agreement with the Warden Education Association in a special meeting Oct. 15.
District superintendent Dave LaBounty said school operations have been considerably revised in light of the COVID-19 outbreak and the need to combat the virus. "Life will be quite different," he said.
Students will start back to school on a "hybrid" schedule, meaning instruction will be on campus two days per week, and online two days per week. "Wednesday is a virtual (learning) day for everybody," LaBounty said.
School will be closed each Wednesday to allow for additional cleaning. "We thought that (cleaning) would serve us better in the middle of the week," he said.
Half the students will be on campus Monday and Thursday, the other half Tuesday and Friday. Parents will have the option of continuing with all-online instruction.
Children will stay in their classrooms except for recess, and meals will be served in the classrooms, LaBounty said. Kids will not be allowed to mix with other classes during recess.
Music, art and PE teachers will go to the classroom, rather than the kids coming to them, LaBounty said.
All students already have been issued a computer, and will be required to bring it to school. "It (the computer) travels with them," LaBounty said.
Daily temperature checks and a general wellness screening will be required each day, for students and staff alike. In a letter to parents Warden Elementary principal Kelly Cutter said temperature and wellness checks would be required before kids could ride the bus.
Each building will have a single entry and students and staff will be required to follow social distancing and mask guidelines.
Like all other schools in Washington, Warden was ordered closed in mid-March as a response to the coronavirus outbreak, and remained closed for the rest of the 2019-20 school year. District officials made a plan to resume on-campus instruction, using the hybrid schedule, at the start of the 2020-21 school year. But the number of reported coronavirus cases was climbing at the time school was opening, so district officials opted for online instruction.
Cheryl Schweizer can be reached via email at cschweizer@columbiabasinherald.com.
Recent Headlines
---