Othello Rodeo straw maze featuring scariest hits for 2020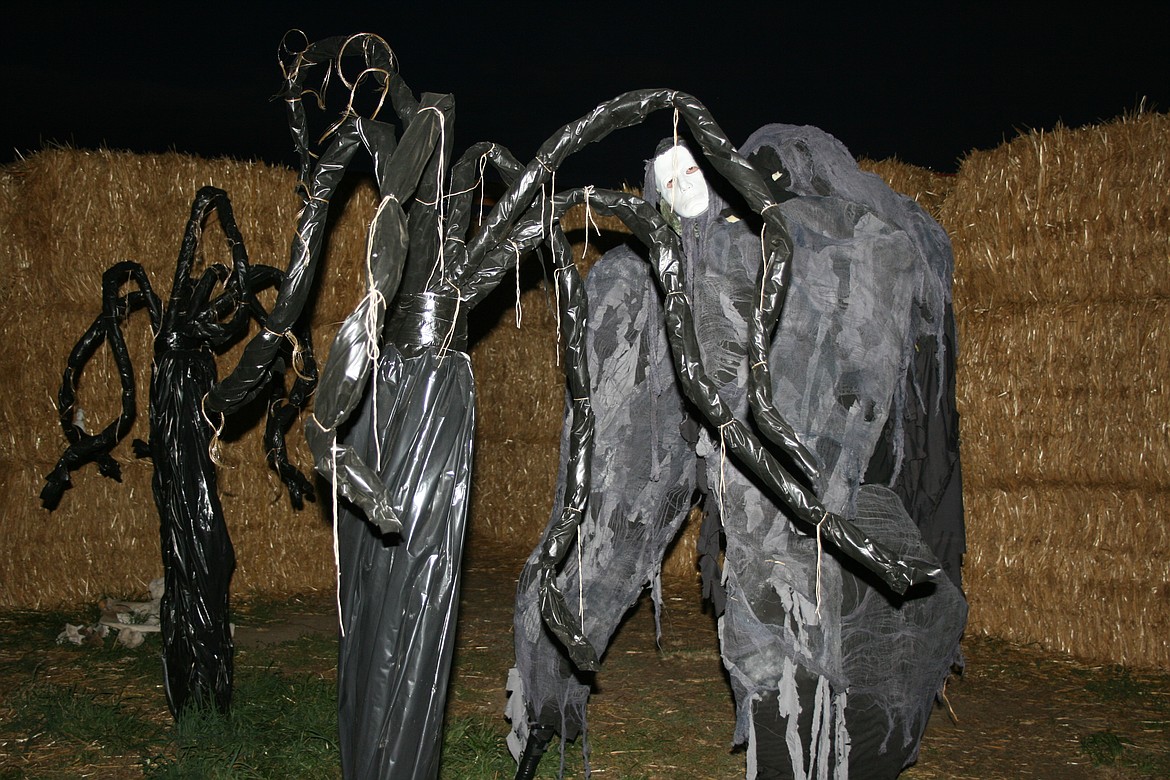 That - wow, what is that thing? - that hangs out in the haunted forest at the Otehllo Rodeo Association straw maze is actually Aaron Stephens, in a costume he tried to make as scary as possible.
Cheryl Schweizer/Sun Tribune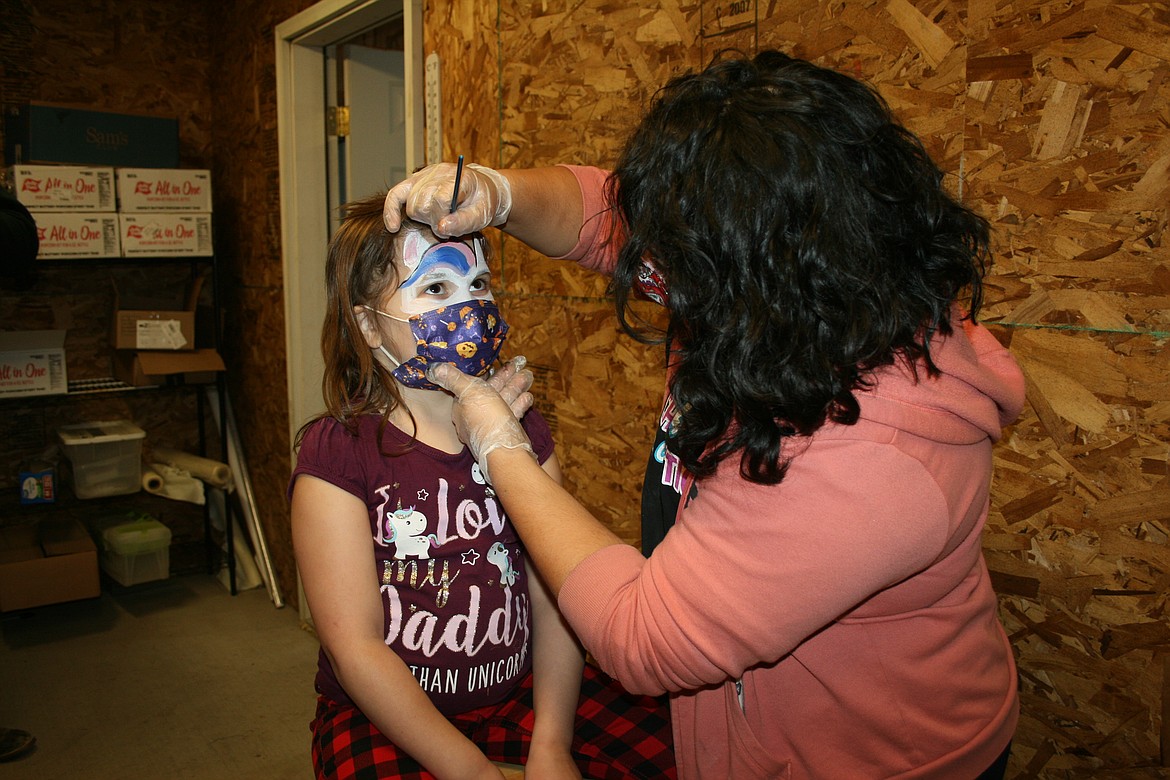 How to make a unicorn scary? Why, do what Stephanie Carl (right) did at the request of six-year-old Lily McIndoe (left) - add some bloody tears.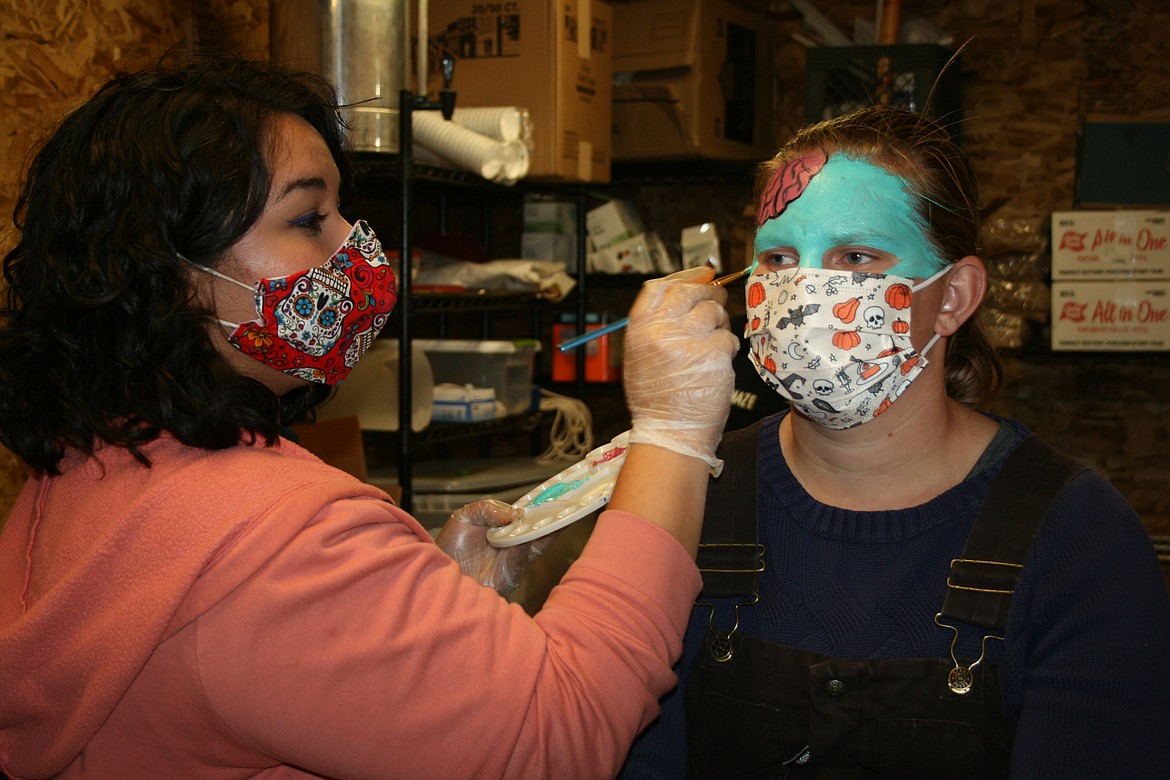 With the help of face paint, Stephanie Carl (left) transforms Paula Robertson (right) into a zombie with her brains falling out for the Othello Rodeo Association straw maze.
Previous
Next
by
CHERYL SCHWEIZER
Staff Writer
|
October 21, 2020 1:00 AM
OTHELLO — The straw maze sponsored by the Othello Rodeo Association for 2020 is a compilation of its scariest scares of the last decade.
The maze is open from 6 to 10 p.m. every Friday and Saturday for the month of October at the Othello Rodeo grounds. There's a non-scary version from 6 to 7 p.m., with the scary stuff from 7 to 10 p.m. Admission is $10 per person, with children 6 years of age and younger admitted free with an adult ticket.
A new attraction has been added for 2020, an outdoor theater in the parking lot. The lineup includes cartoons from 6 to 7 p.m., with old scary movies, like the 1931 production of "Dracula," from 7 to 10 p.m. Parents and kids can get complimentary hot chocolate and popcorn.
Seeing as how it is 2020, people who want to go through the maze are required to wear masks. So are the volunteers who build and staff the maze, called scarers.
The scarers usually come up with new scares each year for each of the scary corners, called rooms. But 2020 being an, um, unusual year, committee chair Paula Robertson said the scarers decided to go with their greatest hits.
"We've improved on them and made them cooler, so this is actually our year of best rooms," Robertson said.
There's the haunted forest and the thing – whatever that thing is – that lives there, a circus room, an unsettling pumpkin patch. "We have a spider room, a zombie junkyard, a corn maze within the straw maze," Robertson said.
Volunteer Rick Bougher said accessories are being added all the time. "There are chainsaws out there," he said.
There was also that freaky-looking nurse, the one with all the blood on her uniform, handing out popcorn last Friday night during the non-scary hour. "I'm in the doctor's room – the coffin room," Melanie Ziebell said. This is her second year as a scarer, and it's a lot of fun. "Oh, yeah. Oh, I love it," she said. The scarers have as much fun as the kids going through the maze, if not more, Ziebell said.
The maze provides an affordable alternative for kids, a place where they can go and have fun, she said.
Bougher said the maze is scary enough that some parents decide to wait outside while their kids go through. "We like to make (customers') hearts beat a little faster," rodeo association president Ken Dockins said.
Cheryl Schweizer can be reached via email at cschweizer@columbiabasinherald.com.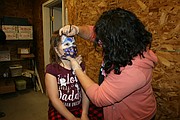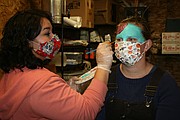 Recent Headlines
---