Car enthusiasts gather for show near end of strange year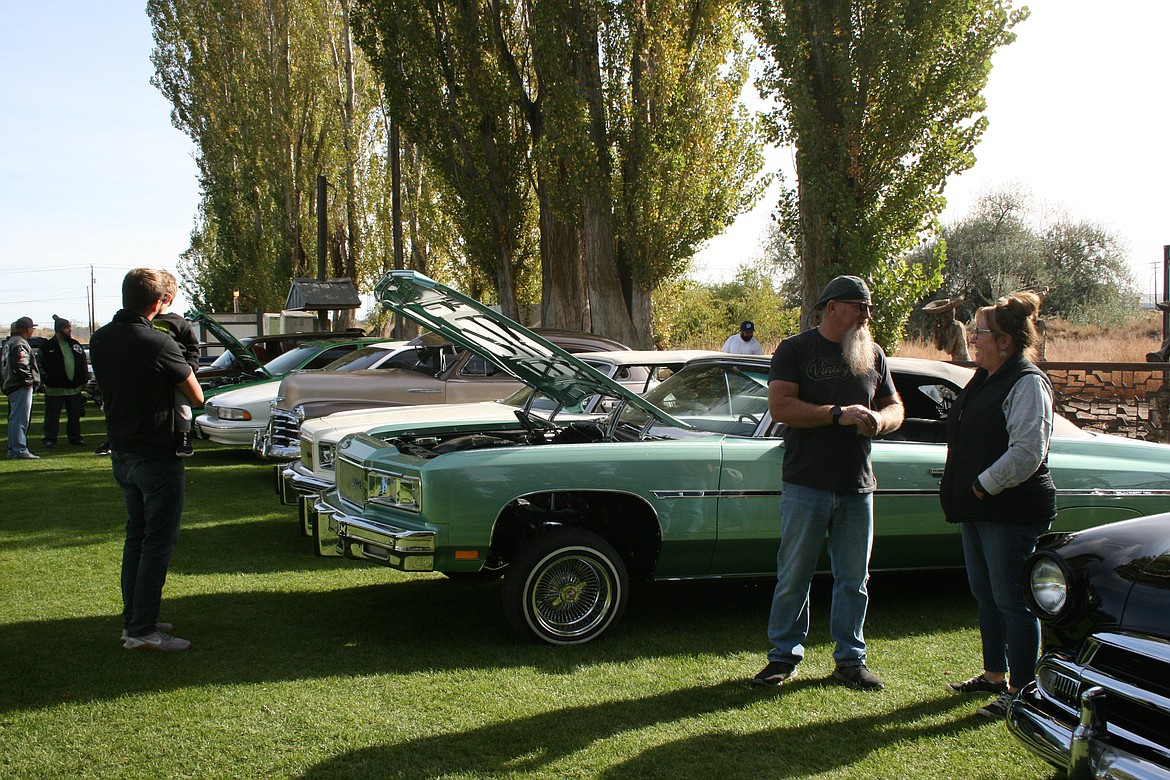 Great rides and car fans filled Zamora Park Saturday for what might have been one of the last car shows of 2020.
Cheryl Schweizer/Columbia Basin Herald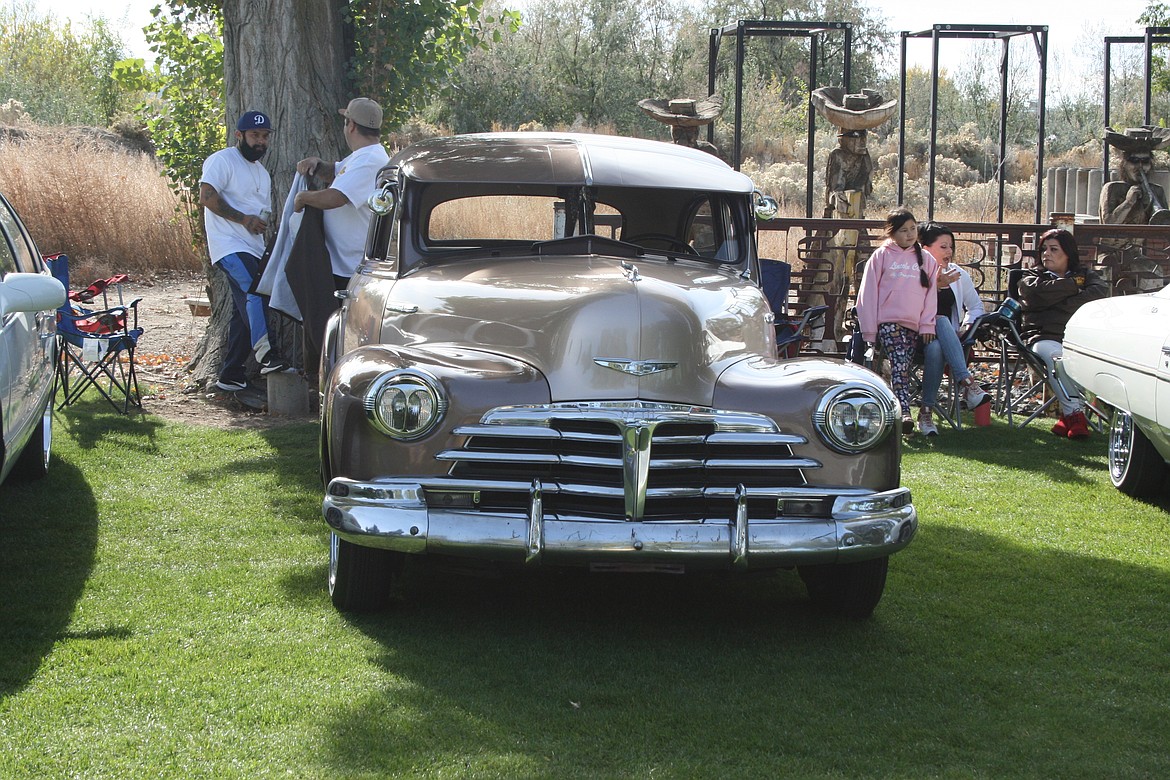 Classic cars, like this 1948 Chevrolet Stylemaster, were on display at Zamora Park in Moses Lake Saturday during one of the last car shows of the year.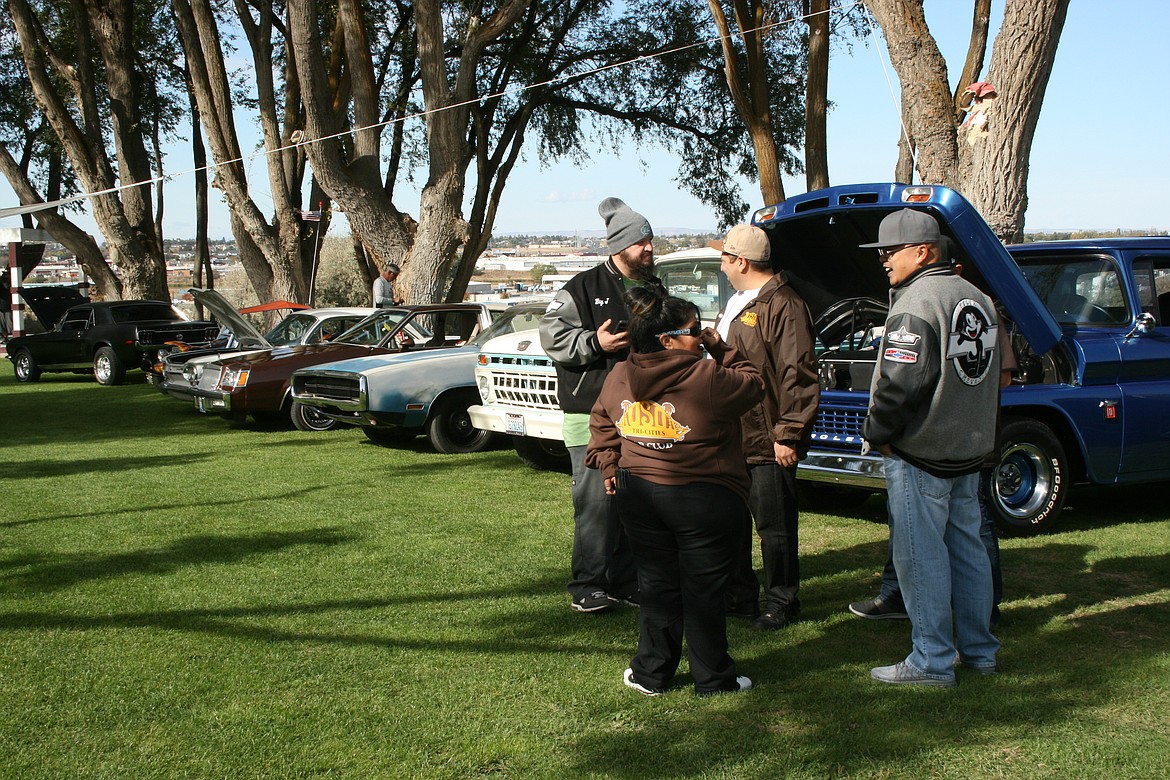 Classic rides and car enthusiasts filled Zamora Park in Moses Lake Saturday for one of the last car shows of the year.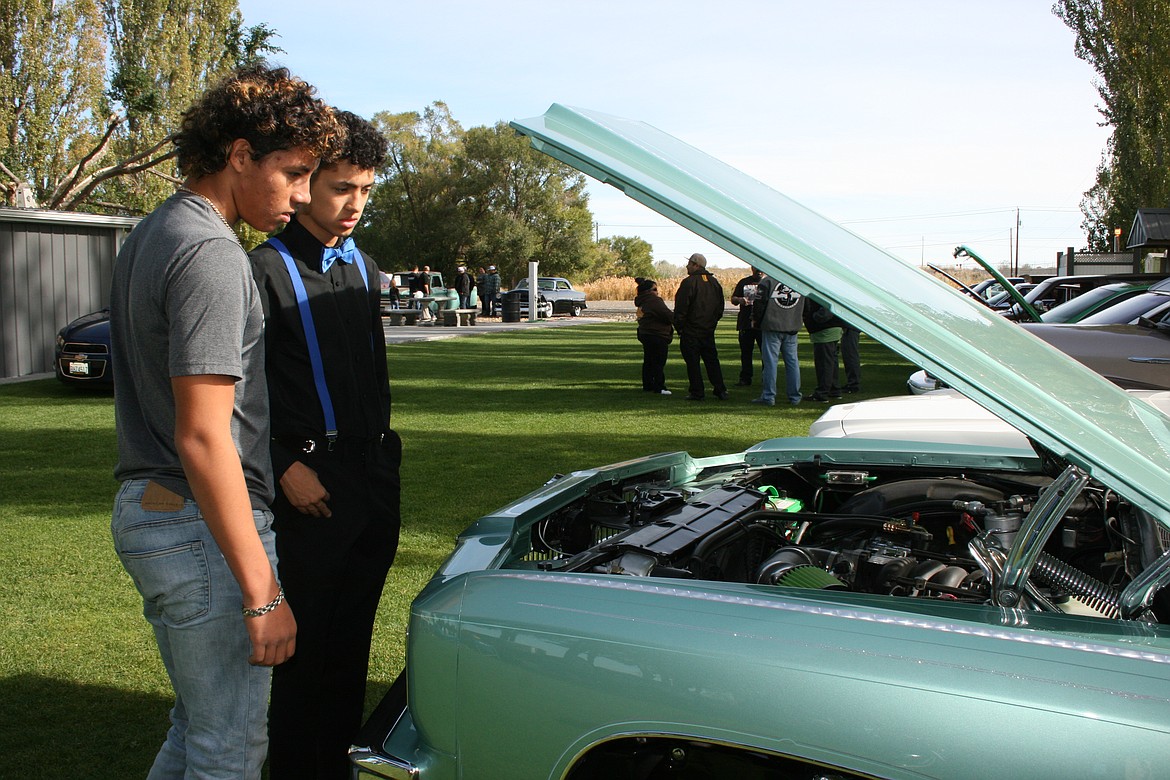 Maximus Zamora (front) and Angel Tapia (back) check out the upgraded of a 1970s sedan during the car show in Zamora Park in Moses Lake Saturday.
Previous
Next
by
CHERYL SCHWEIZER
Staff Writer
|
October 19, 2020 1:00 AM
MOSES LAKE — Reimagined 1970s and 1980s sedans, old pickup trucks and classic cars filled Zamora Park in Moses Lake for an informal car show and dance Saturday. With 2020 winding down and the good weather required for car shows in shorter supply, the car show was one of the last in a very strange year.
In a normal year, Mike Treadwell spends a lot of time at car shows, displaying his 1932 Model T pickup. Treadwell said he attended 22 car shows in 2019, but 2020 was different. The coronavirus outbreak meant most shows were canceled, and most of the cool cars spent most of the spring and summer in the garage.
"But you mention a car show and they (car owners) come," Treadwell said.
Saturday's show drew about 40 to 50 cars, ranging from classics like Treadwell's pickup to tricked-out sedans with custom suspensions, to pickups from a new group of Chevrolet truck enthusiasts.
Connie Estrada, of Warden, organized the show with park owner Duane Zamora. Estrada said she had several goals in mind. 'Let's get some car people together," she said, and she was hoping to introduce car enthusiasts to people who aren't into cars. "Honor and respect each other," she said.
She was also trying to raise some money for the March of Dimes, which helped Estrada and her mother Alicia Reyes when Estrada needed medical treatment as a child.
Jimmy Tarango, of Quincy, brought his 1977 Chevrolet Silverado shortbed truck.
"This truck is actually named. It's Shorty," he said. That's a tribute to his grandfather, Juventino Alvarado Sr., whose nickname was Shorty.
Shorty died in 2019, and Tarango said he's pretty sure Shorty would've loved the truck. He rebuilt it from the frame up, redoing the motor and interior. Still, it needs a little work.
"I will redo the whole truck this coming winter," Tarango said. He has already picked out a new color.
Tarango said he sees cars as a way to build bridges between people — kids in his neighborhood get interested when he's working on his cars and stop by to ask questions.
Ben Longoria brought his 1948 Chevrolet Stylemaster up from the Tri-Cities. "The old straight six with three on the tree," he said. "All old school." (For people who don't know old-school cars, that's a six-cylinder engine, the cylinders set in a straight line, and a three-speed transmission on the steering column.)
Longoria lowered the back end and added wire wheels. Otherwise he left the car alone.
"I've always loved the old Chevys. I've always loved the '40s era," he said.
But staying with the old-school engine means it's pretty slow compared to more modern vehicles.
"You're not going to hit 60 (miles per hour) on the highway," he said. The Stylemaster was transported to the show on a trailer.
Tarango and some fellow Chevrolet truck fans have started a new car club, the Grant County C10, and are already planning events for 2021. They like the idea of getting together to show off their rides, and to give back to their communities, he said. And whatever the era, whatever the vehicle, it's fun to get together with other people and talk cars.
"You're a car family," he said.
Cheryl Schweizer can be reached via email at cschweizer@columbiabasinherald.com.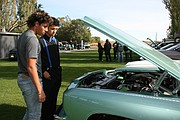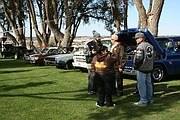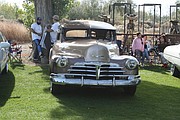 ---