Grant County home construction market booming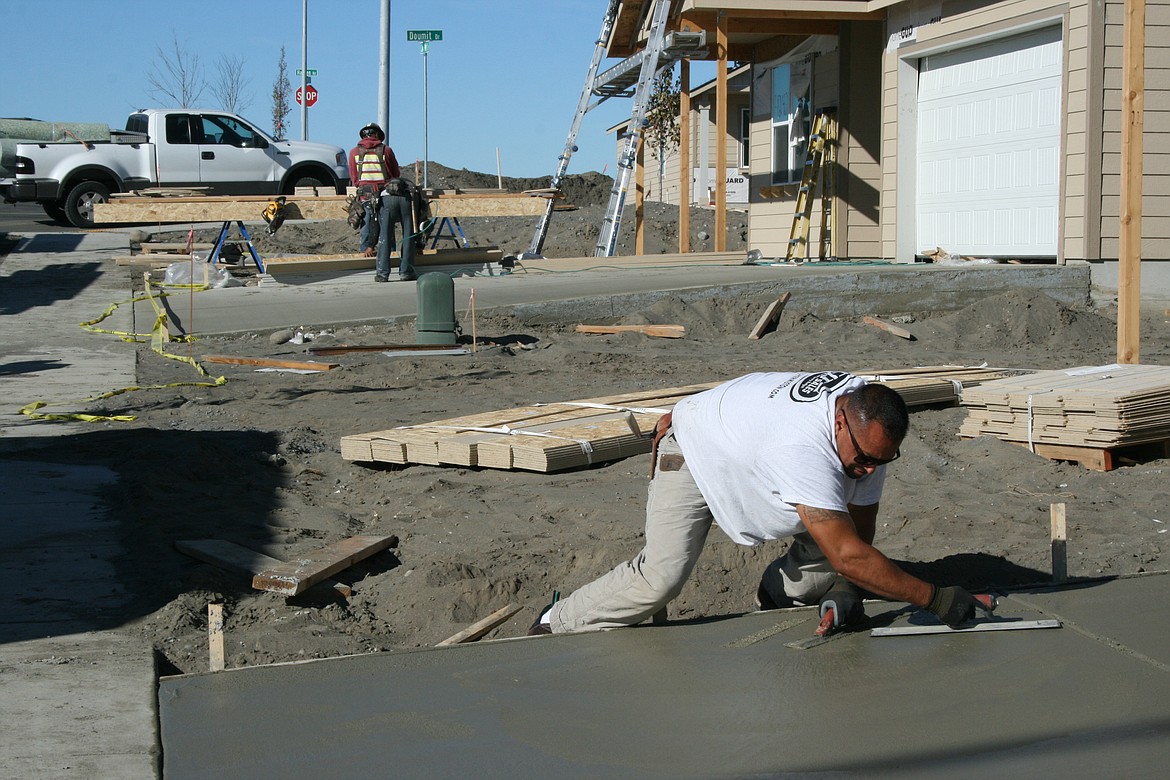 Javier Alvarado, foreground, applies the finishing coat to a driveway at a development near Moses Lake.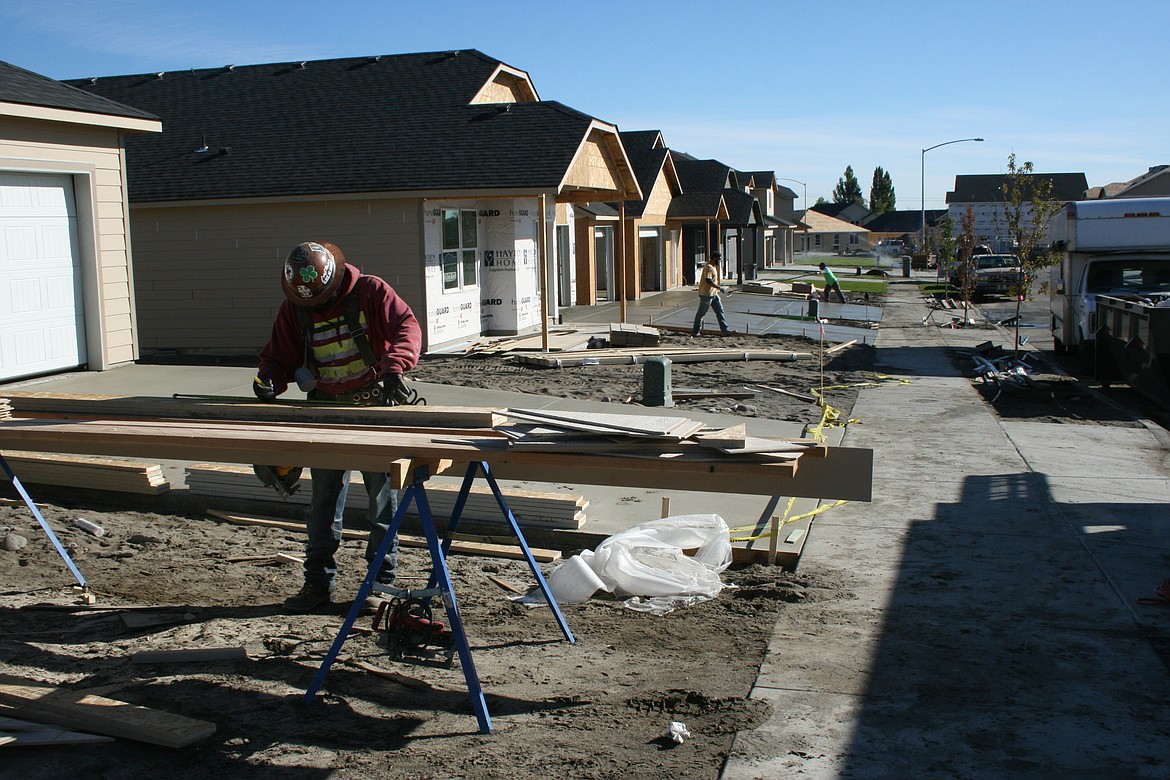 Construction workers swarm over a street of houses on a development near Moses Lake.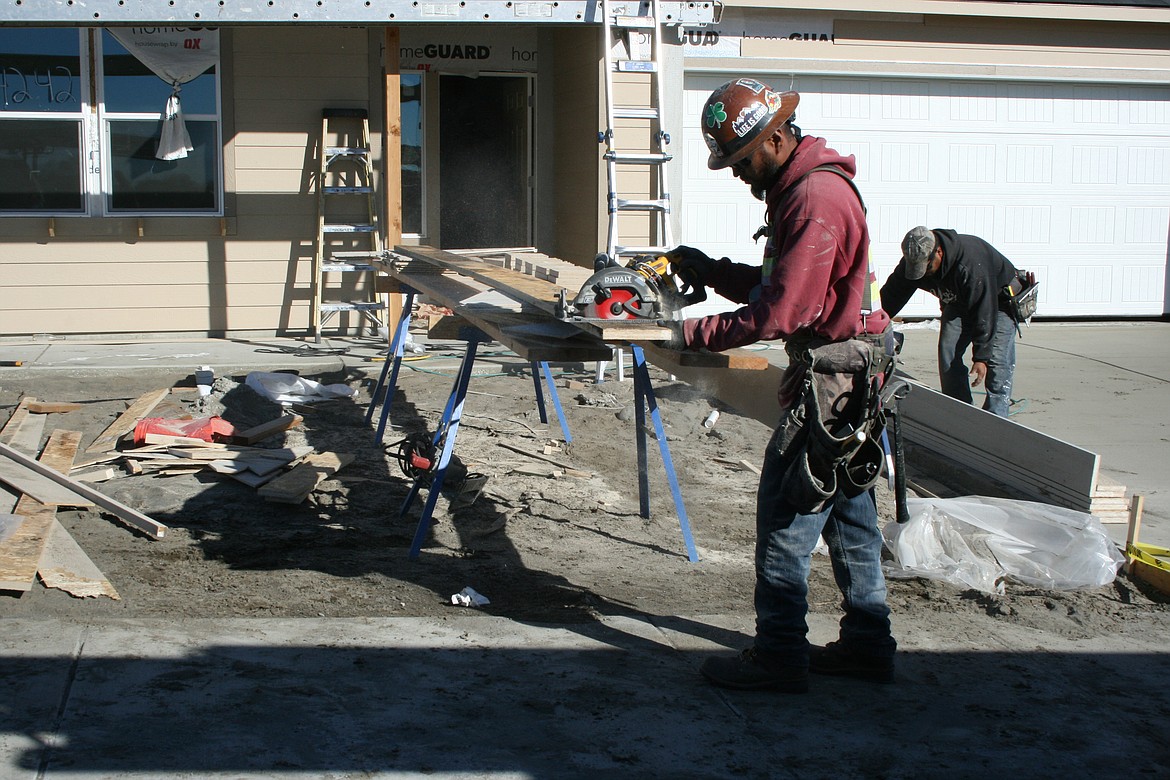 Gustavo Silva prepares trim for a house under construction in a development near Moses Lake.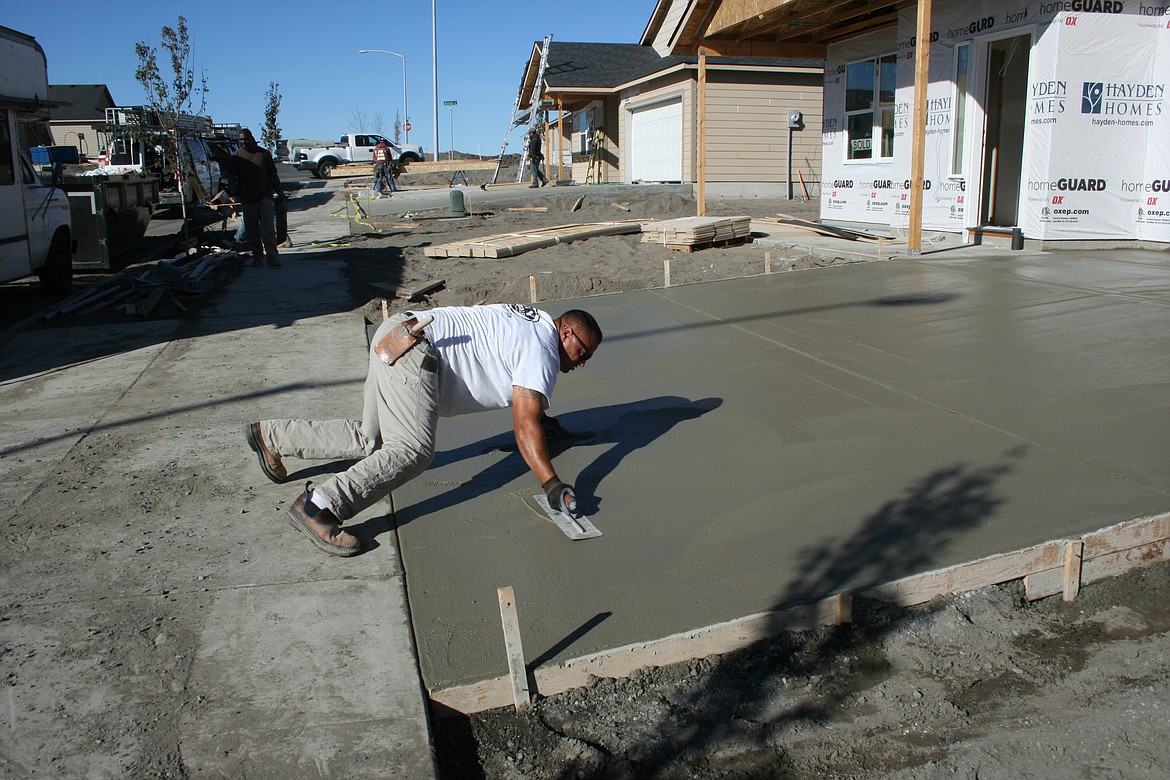 Javier Alvarado applies the finish coat to a driveway in a development near Moses Lake.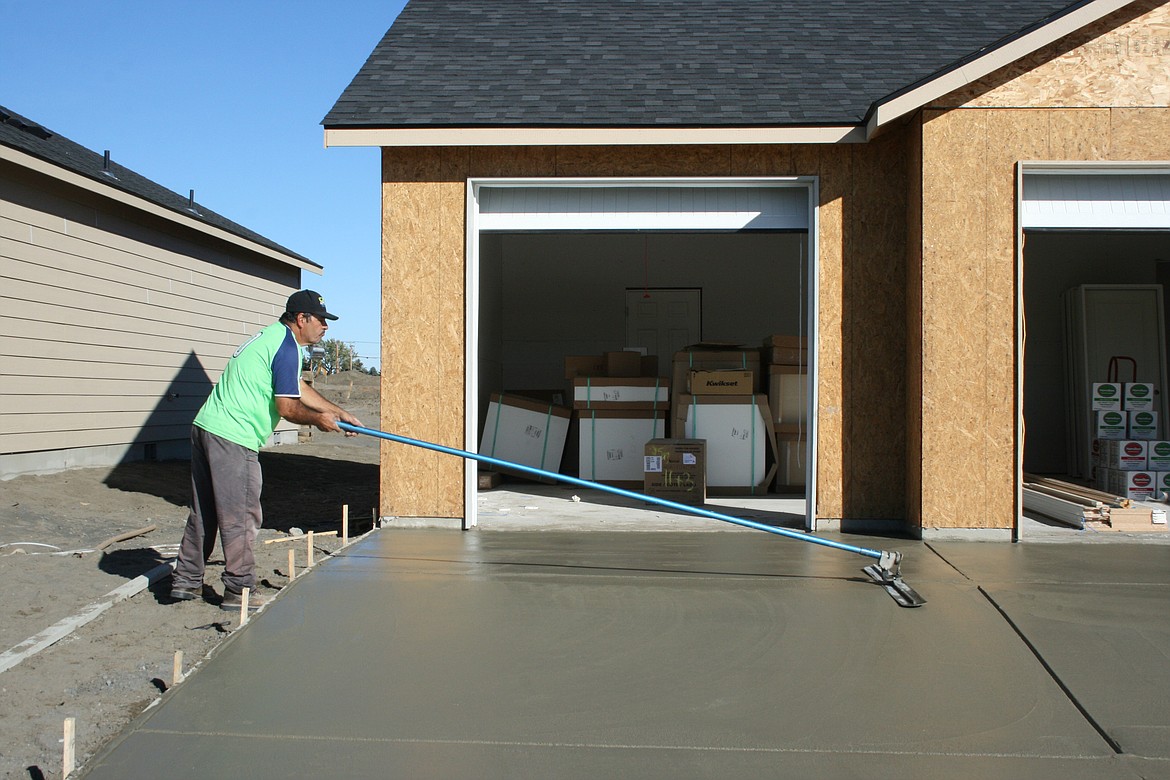 Leo Murado applies the finish to a driveway in a development near Moses Lake.
Previous
Next
by
CHERYL SCHWEIZER
Staff Writer
|
October 17, 2020 1:00 AM
MOSES LAKE — No matter the price, the new home market in Grant County is booming. Bustling. Red hot.
On Thursday construction workers were busy framing, painting and finishing concrete along a street of new houses in a Hayden Homes development near Moses Lake. Project manager Roger Silva said all houses in the 33-home development are sold, a process that took about four months.
Keith Lenssen, owner of Lenssen, Inc., a custom-home builder based in Grant County, said the supply of houses, both existing homes and new construction, is lagging well behind demand.
"It's crazy," said Bruce Preston, owner of Bruce Preston Construction in Moses Lake. Preston's company builds custom homes and commercial buildings.
Rachel Covey, co-owner of CAD Homes, Royal City and Moses Lake, said the company is currently working on a development in Royal City. The second phase in Royal City opened for sale last week, and about half the homes have been sold, Covey said.
CAD Homes also is building a development in Moses Lake, Covey said, and what buyers want in a home depends on the location. Many of the buyers in Royal City are younger families and are most interested in adequate bedrooms, she said.
CAD Homes buyers in Moses Lake typically are families looking for a second or third home and don't worry so much about the bedroom count. Moses Lake buyers usually are looking for "three bedrooms-ish," Covey said.
Lenssen said one of the biggest trends he's seeing in home design is what he called "modern farmhouse," updating the century-old Craftsman style. Homebuyers are opting for white exteriors with dark trim.
White is an interior trend too, Covey said. "White cabinets are super-trendy," she said. Laminate flooring is a popular choice among CAD Homes customers, she said, although some customers opt for the more expensive luxury vinyl plank flooring. Granite countertops are the most popular choice, although some customers choose quartz.
The Craftsman style is still popular, Lenssen said, after more than 100 years. "I don't see them going away," he said. Mid-century modern homes, with a flat roof, straight design lines and a lot of windows, go in and out of style, Lenssen said, and currently are in style.
Lenssen said his customers still are opting for bigger homes. "In Grant County, I don't think they (houses) are getting smaller," he said.
His customers are asking for mudrooms and laundry rooms, Lenssen said, and pantries off the kitchen.
"Still, the open floor plan is a go-to," with kitchens, dining rooms and living rooms sharing one common space. "The gathering place still is the kitchen," he said.
But master bedrooms are evolving, with the bedroom itself getting smaller and the bathrooms and closets getting bigger. "A big walk-in closet has become very common," Lenssen said.
People are opting to forego the bathtub in the master bedroom, he said, and replacing it with a large walk-in shower.
Parents are also asking for "homework rooms," a spot close to the center of the house where kids can set up homework and computers, rather than sending kids to their bedrooms or to a room at the back of the house, Lenssen said.
Cheryl Schweizer can be reached via email at cschweizer@columbiabasinherald.com.
---