Second hearing to be scheduled on Grant County landfill fees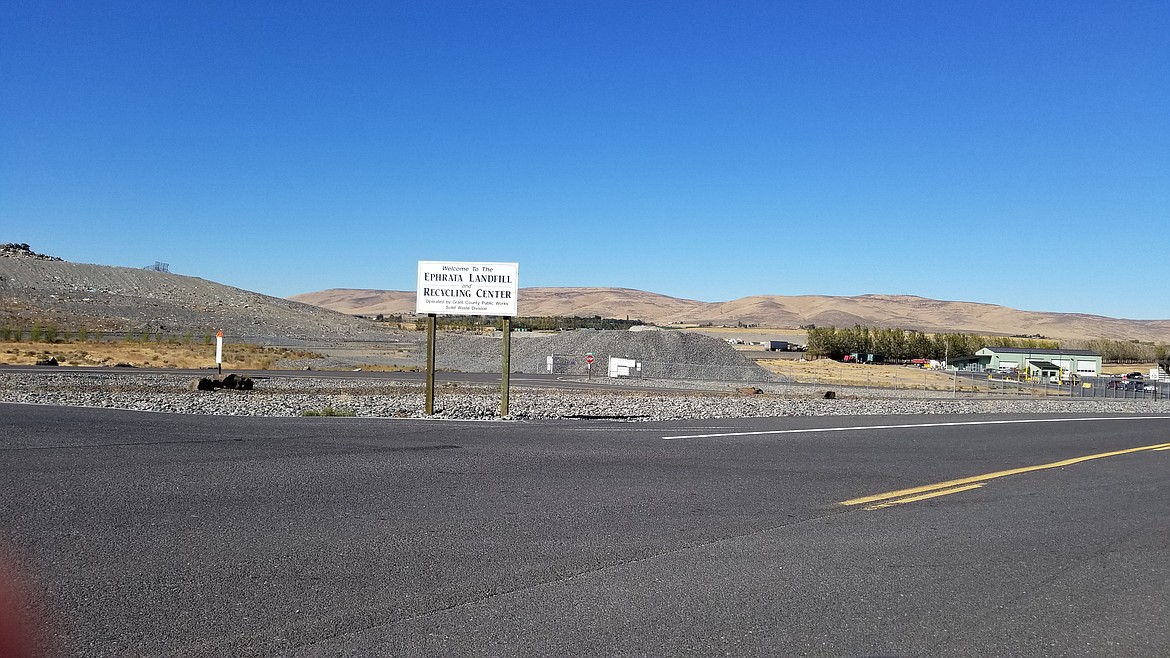 Public comment is being solicited on a proposal to increase garbage disposal fees at the Grant County landfill.
Rachal Pinkerton/Sun Tribune
by
CHERYL SCHWEIZER
Staff Writer
|
October 7, 2020 1:00 AM
EPHRATA — Grant County Commissioners will schedule a second public hearing, with the date and time to be determined, on a proposal to raise the fee to dump garbage at the Grant County landfill. A public hearing reviewing details of the proposal was held Sept. 29.
The proposal would raise the fee to dump garbage, called a tipping fee, to $49.33 per ton, beginning March 1, 2021. The current fee is $28.80 per ton.
A copy of the proposal is available on the public works website.
During the Sept. 29 hearing, public works director Sam Castro said the county's current fees are the lowest in the state. The current fees don't allow county officials to save money for upcoming capital projects, Castro said.
County officials recently awarded a $2.5 million contract to close one section of the landfill and open another section. The money for that project came out of the department's reserves, Castro said, not from tipping fees.
Castro estimated the new section of the landfill should accommodate garbage for another five to six years, and there's another section available when that one is full. But sooner or later county officials will have to start thinking about a new landfill, he said, and start saving money to buy land for it.
The solid waste department has other expenses, including the need to replace some of its equipment, and some administrative costs that are paid by other departments should be paid by solid waste. Castro said the department should hire two additional workers, and that's not accounted for in the current budget.
Cindy Jensen, Moses Lake municipal finance director, was the only person to testify on the fee proposal during the Sept. 29 hearing. She said the proposal amounts to a 71 percent increase in the fee, and she asked why it needed to be so much.
Jensen said she agreed garbage fees needed to be raised, but she questioned the amount of the increase.
Castro said he wanted county residents to see the proposal and have time to study it, and submit comments on it if they choose. Commissioners won't vote on the proposal until after the second hearing.
Recent Headlines
---