Greenhouse a welcome addition for Moses Lake gardener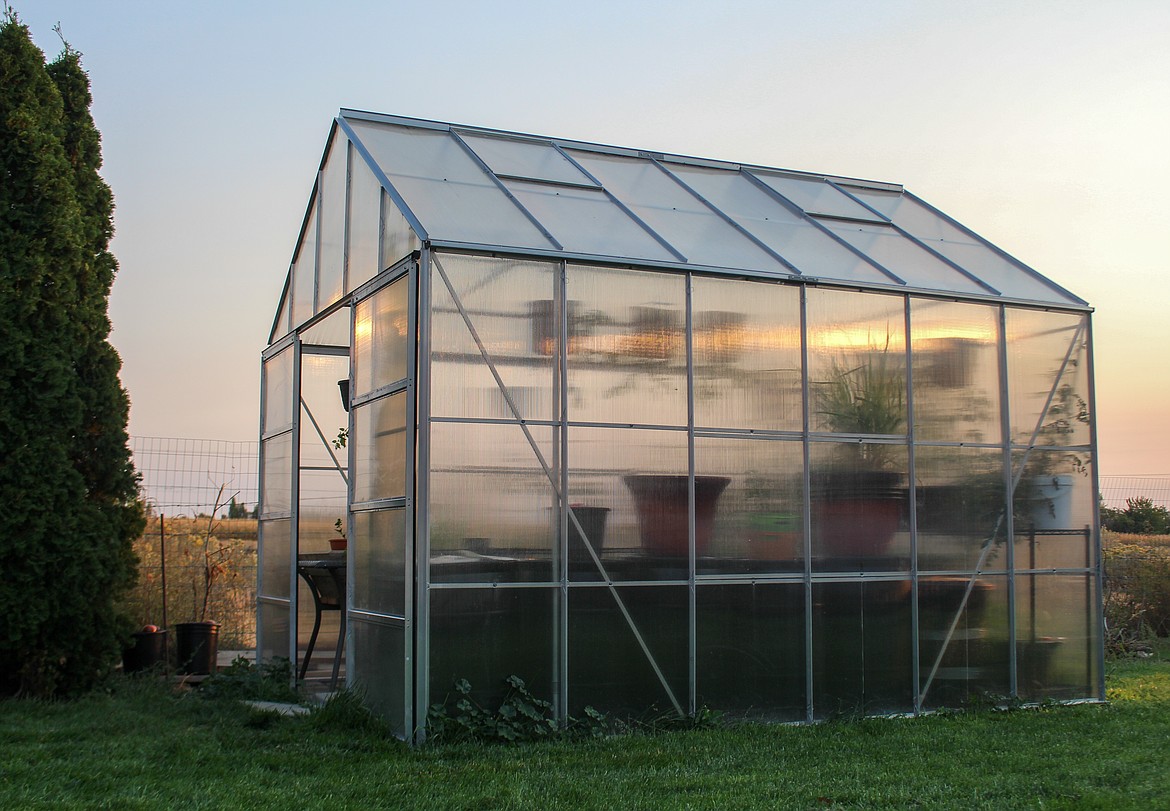 Justin Henley, a Moses Lake resident, was finally able to install the greenhouse over the summer that he purchased a few years ago. With some extra time off work this summer due to COVID-19, he finally had the time to assemble the building behind his home.
Casey McCarthy/Columbia Basin Herald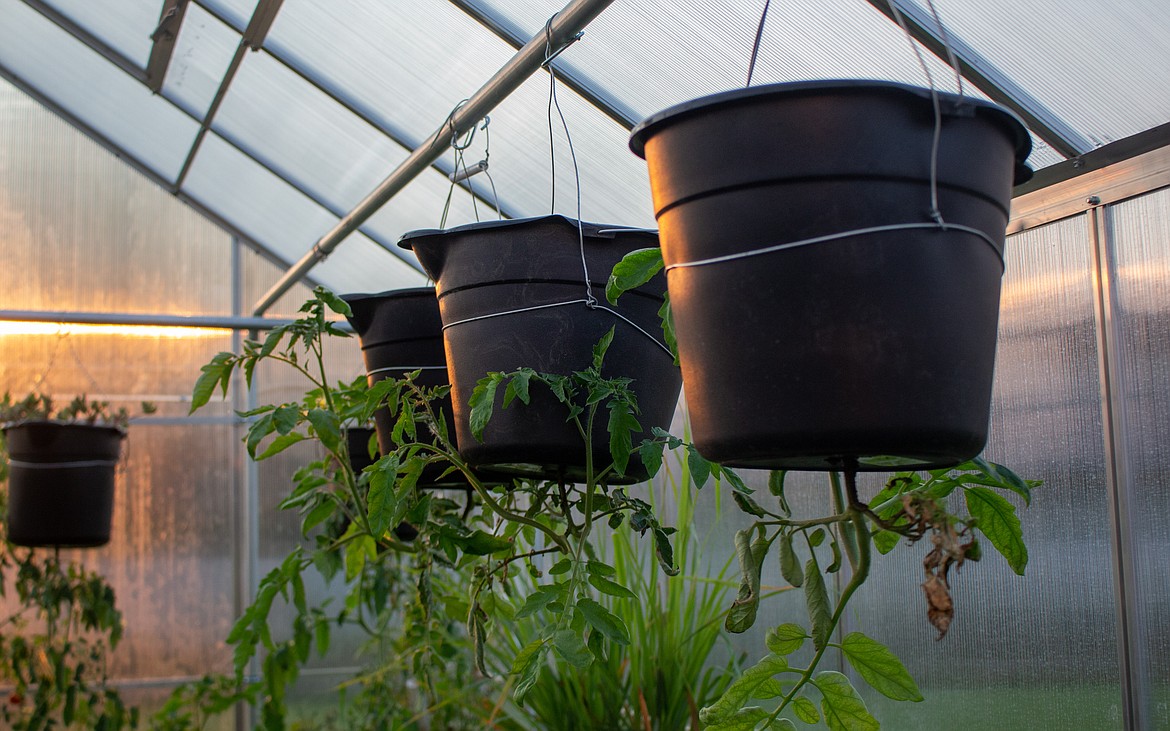 Upside-down hanging tomato plants are one of the first additions to the new greenhouse for Justin Henley of Moses Lake after recently installing the new building in his backyard.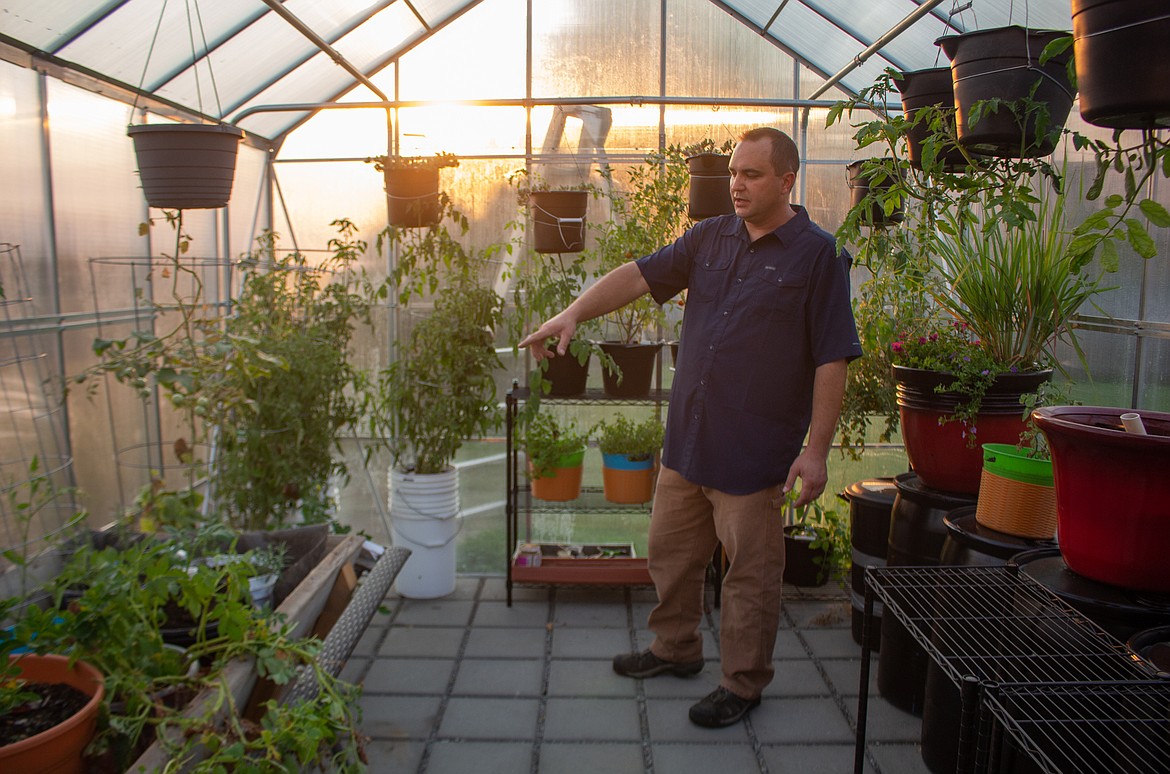 Justin Henley, of Moses Lake, showcases some of the plants and features inside his new greenhouse he was able to install behind his home over the summer on Wednesday, Sept. 30.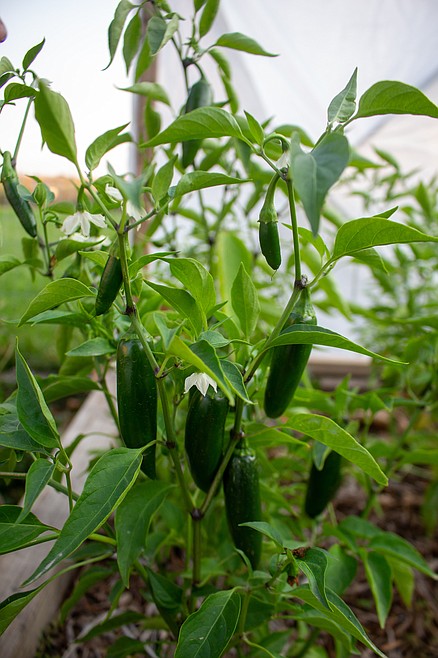 Peppers are one of the main things Justin Henley of Moses Lake is hoping to keep as a perennial plant inside his recently installed greenhouse instead of starting fresh each spring.
Previous
Next
by
CASEY MCCARTHY
Staff Writer
|
October 4, 2020 1:00 AM
MOSES LAKE — Justin Henley says he purchased his greenhouse about two years ago but never had the time to assemble it until this summer. After two years of seeing the massive box sit on his back porch, he was finally able to assemble the new building in his backyard.
"I just put it together this summer. I've put some plants in it a couple of weeks ago when the weather started to cool off a little bit," Henley said. "It's actually too hot now, it gets to about 30 degrees above ambient temperature when the suns out in the greenhouse."
Henley described himself as an experimental gardener who has seen his planting and garden size grow each year since it first started. Having some time off from work due to COVID-19 gave him the time he needed to put the project together, he said.
The project took about three days to complete, with an extra day to prep the ground for the building installation. Determining the location for the new building was a key factor in the installation process, he said.
"Make sure that you've got an area that gets full sun all day. Ideally it's south-facing so that the south side has no obstructions," Henley said. "Make sure, with the winds we have here, that you're installing it properly."
A few modifications were made to make sure the structure was secure, Henley said, including some tips he'd found from reviews other people had posted online. For example, metal screws were used to secure the paneling to the aluminum framework instead of relying on the spring clips that hold the panels in place, he said.
Further additions are planned as well to assist with temperature control in the greenhouse in the winter and next summer.
"I plan on using propane heat this winter, as well as passive heating with black barrels filled with water that will help keep ambient temperatures sustained," Henley said. "In the spring and summer, I plan to put a larger solar-powered fan in the greenhouse that will run during the day when the sun's out to keep the temperature down during the day."
Henley said he has considered adding a thermostatic controller as well if necessary to maintain temperatures better within the greenhouse.
With his new greenhouse installed, he said, he hopes to to extend his growing season to nearly year-round. Tomatoes and peppers are his number one goal, with hopes of having his pepper plants become perennials instead of being replanted each year.
"My ultimate goal is to grow food year-round, if nothing else, to sustain my family of three with salad and salsa," Henley said. "My wife wants me to do flowers. I want to be able to keep some sub-tropical perennials that wouldn't survive the hard freeze."
In past years, he said, the front room of his home and his garage have both turned into "makeshift greenhouses" in early spring to get a jump start on the growing season.
He also put shelves full of plants in the front room of his home.
He laughed as he explained that his wife is very much looking forward to not having the front room become a "greenhouse" each year.
Casey McCarthy can be reached via email at cmccarthy@columbiabasinherald.com.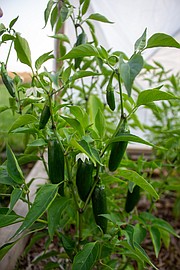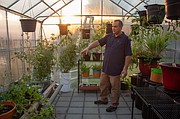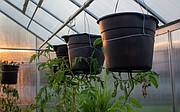 ---