Othello police to gain control of traffic lights; some ML lights don't have sensors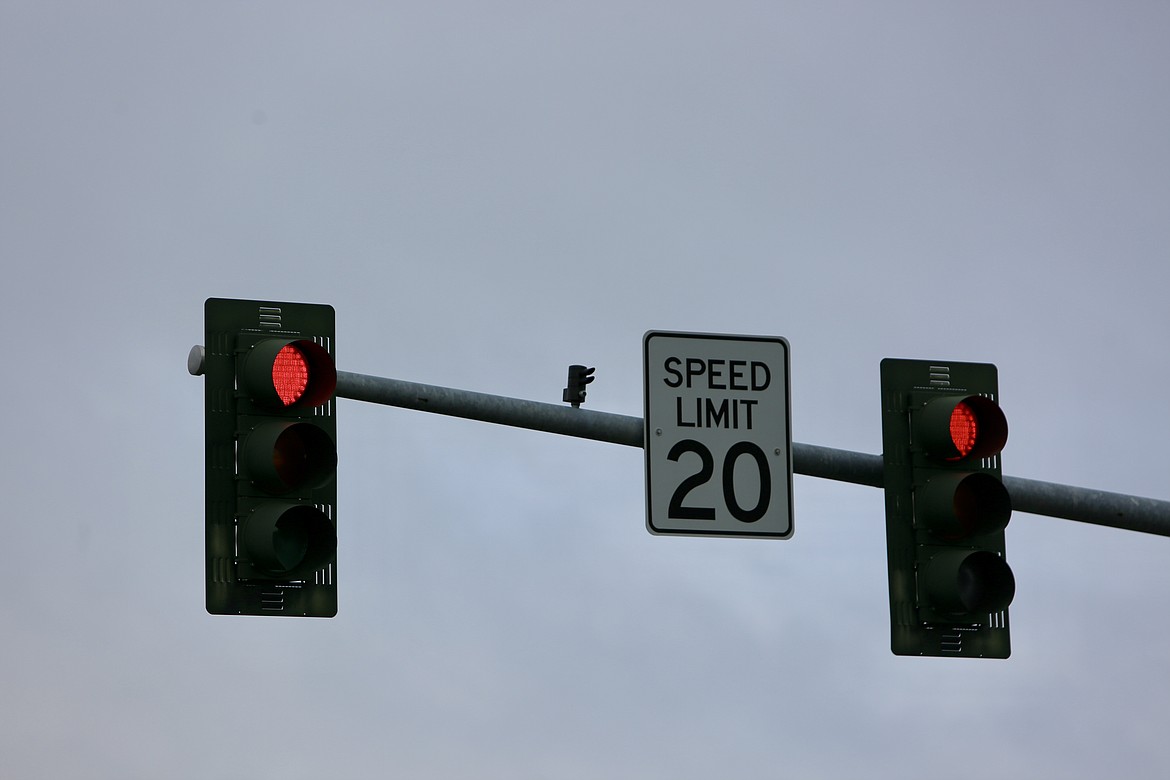 An Opticom sensor atop a traffic light at the intersection of Third Avenue and Dogwood Street in Moses Lake.
Emry Dinman
by
CHARLES H. FEATHERSTONE
Staff Writer
|
November 30, 2020 1:00 AM
OTHELLO — The city of Othello will spend $15,000 to equip its police cars with devices to control some of the city's traffic lights.
Speaking at an online meeting of the city council Nov. 23, Othello Police Chief Phil Schenck said the department was making this late request after recently discovering that a number of the city's traffic lights are equipped with Opticom sensors, which allow emergency vehicles to emit a radio signal or infrared strobe flash to control a traffic signal as they approach.
Schenck said it would cost $15,000 to equip 14 vehicles with devices. The council approved the expenditure, to come from the city's general fund.
The city is expected to approve its overall $16.1 million 2021 budget in December.
Schenck said the ability to have some control over traffic lights is a matter of safety, and advised that city fire vehicles and ambulances should install the control devices as well.
The city of Moses Lake has equipped its firetrucks but not its police cars with the system. But Fire Chief Brett Bastian said the fire department doesn't use it since many lights in Moses Lake don't have the sensors.
"We do have the capability, but our lights aren't 100%," he said.
Whether traffic lights, as they are replaced, would be upgraded to Opticom control systems, was a matter the city still needed to address, Bastian added.
Recent Headlines
---