A jump on shopping: In-store Black Friday crowds down this year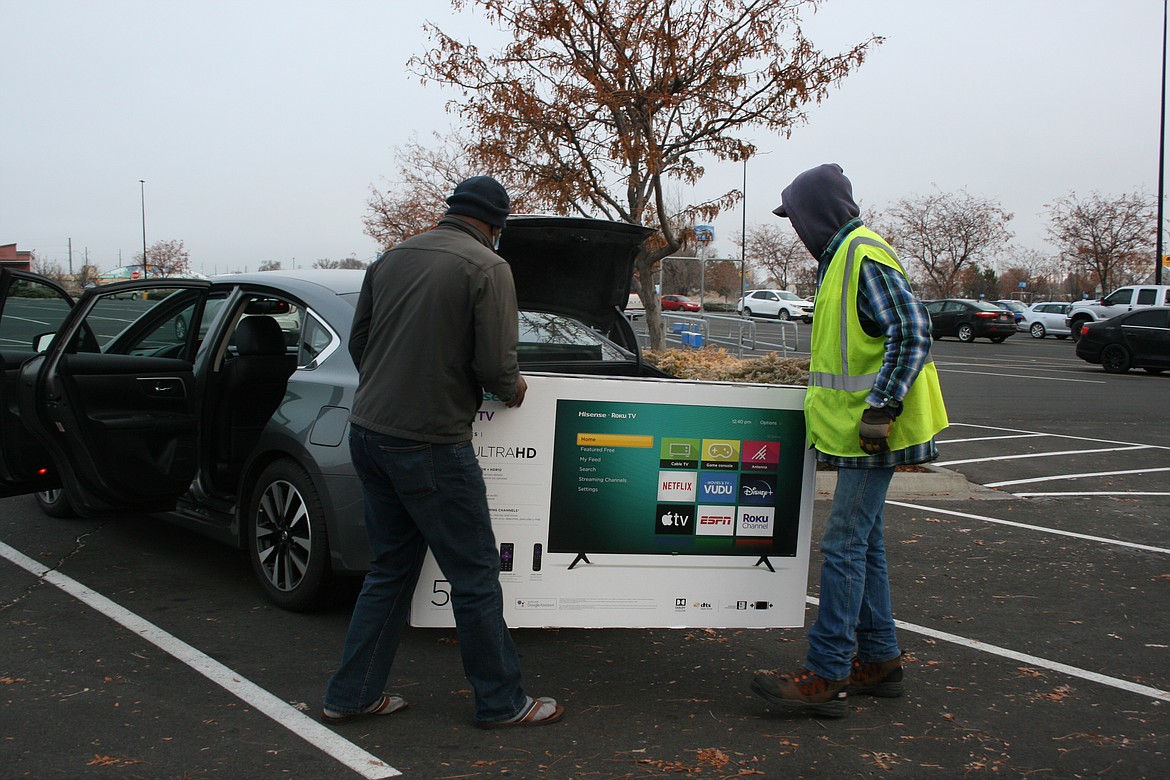 Dave Nwobu (left) and Samuel Huntizinger (right) load Nwobu's newly purchased television into his car on Black Friday.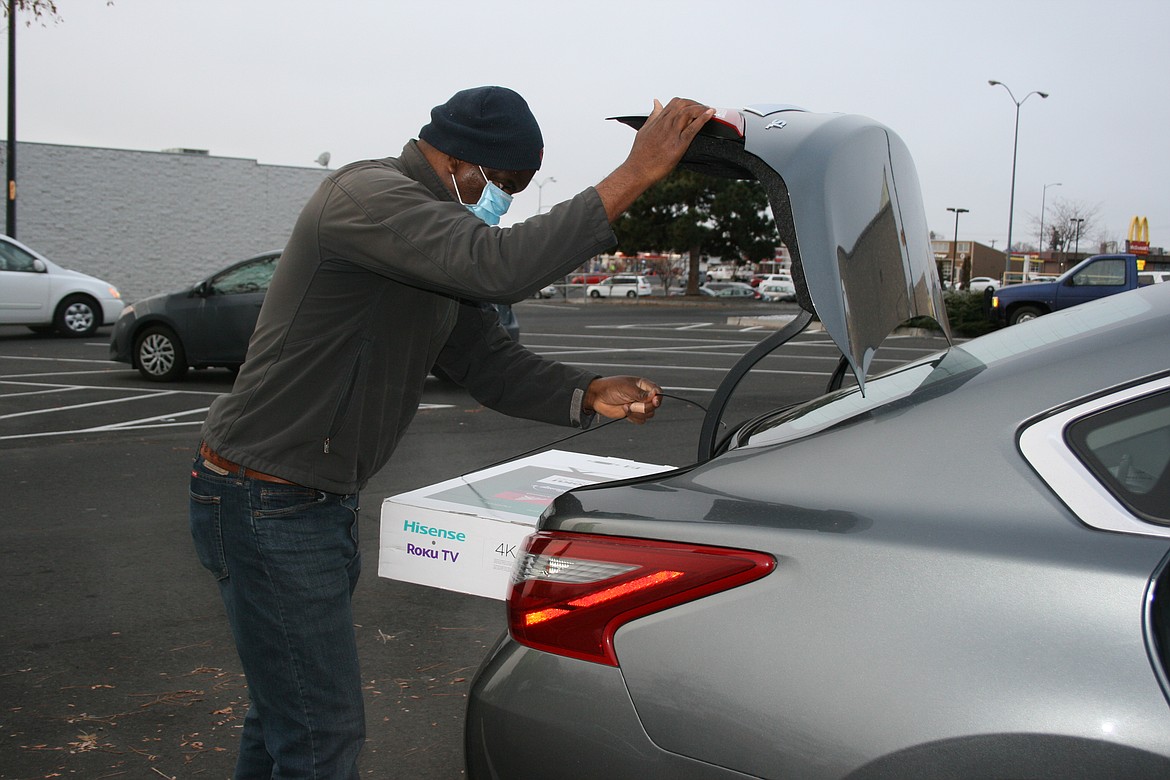 Dave Nwobu secures his Black Friday purchase, a new television, in his car.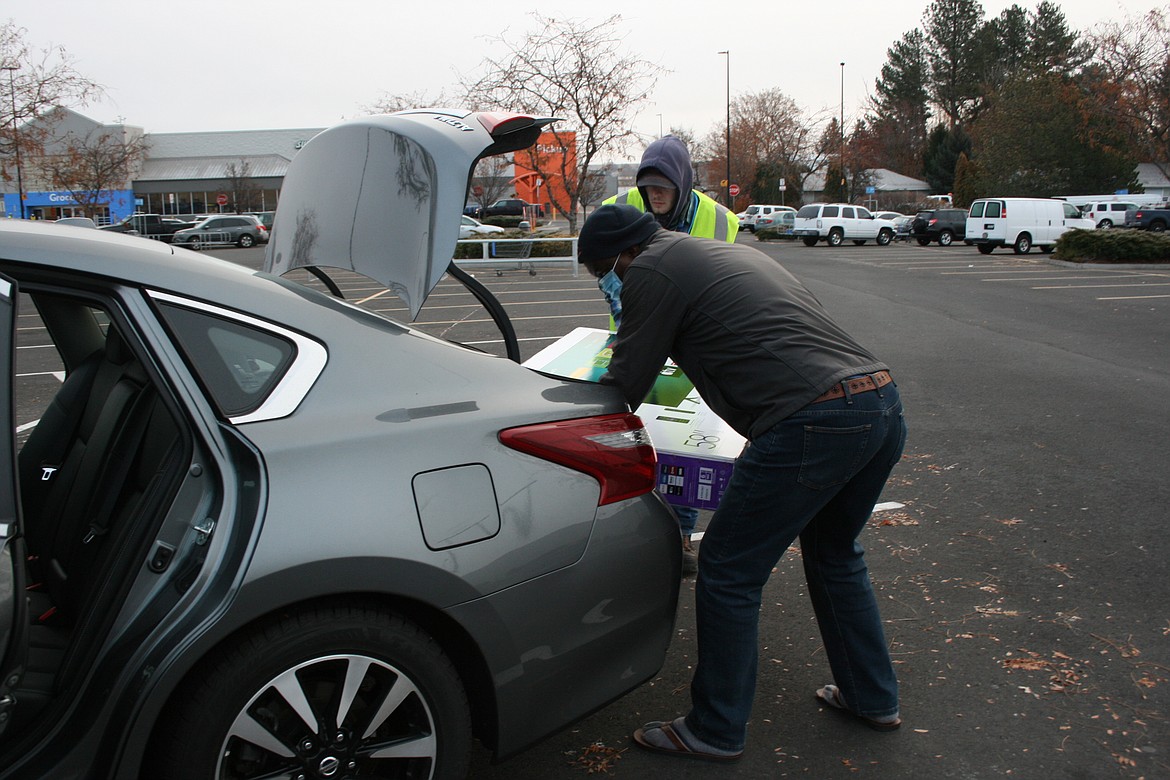 Dave Nwobu (foreground) and Samuel Huntiziner load Nwobu's newly purchased television on Black Friday.
Previous
Next
by
CHERYL SCHWEIZER
Staff Writer
|
November 30, 2020 1:00 AM
MOSES LAKE — Anyone who can remember back to, oh, Thanksgiving 2019, remembers the hustle and bustle of Black Friday.
Cars overflowing the parking lots of stores, shoppers getting an early start on Thanksgiving afternoon, or people lining up before stores' doors open on Friday morning. But Black Friday 2020 was a lot different.
Businesses that normally would have been open Thursday afternoon were closed, and their parking lots were largely deserted Friday morning. Operators of the Moses Lake Walmart hired Moses Lake Police Department officers to provide security, but officers were standing outside with little to do at 7:30 a.m. Friday.
Officer Charles Paul said about 50 people were in line when the store opened at 5 a.m. Friday, but that was the biggest crowd.
Amanda Peppinger was out early, in search of one specific gift.
"I was trying to find the XBox, but no luck," she said.
The possibility of purchasing the new game system brought about 50 people to the GameStop store on North Stratford Road first thing in the morning, but Peppinger said she didn't have any luck there either.
Of course 2020 is the year of the COVID-19 outbreak, and there has been a surge in online shopping.
Grant County Treasurer Darryl Pheasant on Nov. 17 said county sales tax revenue increased this year in the unincorporated areas of Grant County due to an increase in online sales. Pheasant said he expects a lot of online shopping to continue but that people also will go back to their traditional habits once businesses are allowed to reopen.
Washington State University's Carson College of Business predicted online holiday sales to increase, according to a "WSU Insider" newsletter Nov. 17.
"The pandemic will have a significant impact on shopping behaviors this year with more consumers shopping online than ever before," said Joan Giese, Carson College clinical associate professor of marketing. "Despite these changes, we've found many consumers feel holiday shopping will provide a sense of normalcy during an unfamiliar holiday season."
In addition, many businesses had signs in the windows advertising Black Friday pricing throughout the month of November.
Dave Nwobu came to Walmart in search of one of the few special deals — he even stopped by the store on Thursday afternoon, only to find it closed. While he didn't find the special deal he was looking for on a television, since he was there he bought a new television anyway, he said.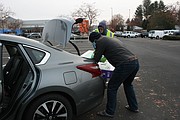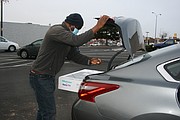 ---