Alda Lou Jewell (Harvey)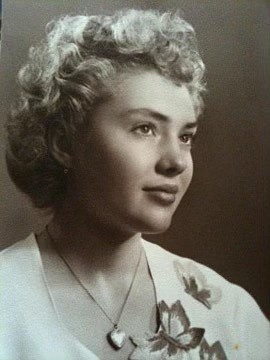 |
November 27, 2020 1:00 AM
Alda Lou Jewell (Harvey)
1/13/31 to 11/22/20
Alda Lou Jewell (Harvey), was born on Jan. 13, 1931, to Vernon V. and Blanche Harvey in Hays, Kansas. Mom was welcomed home by her Lord and Saviour along with her #1 man, Lloyd (Jewell), on Nov. 22, 2020, at the home of her son and daughter-in-law, Jim and Angel, in Twin Falls, Idaho. Mom was surrounded by her family in her last few days, and those that could not travel to see her were able to speak to her by phone.
Mom will forever be remembered for her kind and loving heart that she shared with everyone. Mom's greatest joy in life was being a wife, mother and grandmother. This woman loved you and supported you no matter what.
Mom and Dad lived in many different towns and cities throughout their lives, and the friends they made along the way were forever considered family. The love that our parents had for one another was something that we all strive for in our lives.
The legacy Mom leaves behind is something to truly be cherished. Mom is survived by: her children, Vernon (Jim) and Angel Jewell, of Twin Falls, Idaho, Cathy Beemer, of Sweet Home, Oregon, Tim and Michelle Jewell, and Carol Ganiere, of Moses Lake, Washington; 16 grandchildren; 27 great-grandchildren with #28 due in 2021; eight great-great-grandchildren with #9 due in 2021; sister-in-law Darlene; sister-in-law Dayle; and many nieces, nephews and extended family.
Mom was preceded in death by her parents, in-laws, husband Lloyd, son Robert Jewell, daughter Charlet Young, brother Vernon A. Harvey, and sons-in-law Kenneth Ganiere and George Beemer.
The family would like to thank all of the medical staff that has helped Mom along the way as well as Visions Hospice of Twin Falls. You made it possible for my sister-in-law Angel to continue to care for Mom in their home until the very end. Angel, "thank you" will never be enough.
We are not guaranteed tomorrow, so say those "I love you's" and give those hugs.
The family has decided to have a memorial service in late spring or early summer of 2021, in Moses Lake, Washington.
Cremation is under the care of Serenity Funeral Chapel Life Celebration Center & Cremation Services of Idaho, Twin Falls. Condolences may be shared at www.serenityfuneralchapel.com.
---