Grant County 2021 budget picture developing
by
CHERYL SCHWEIZER
Staff Writer
|
November 25, 2020 1:00 AM
By CHERYL SCHWEIZER
Staff Writer
EPHRATA — Grant County Treasurer Darryl Pheasant said on Nov. 18 that projecting 2021 revenue for the county is very difficult in light of the ongoing COVID-19 pandemic.
"There are just so many unknowns. Unknown factors," Pheasant said.
County commissioners held annual budget discussions Nov. 17-18. Commissioners will vote on a 2021 budget proposal in early December.
Grant County expenses are projected to increase slightly in 2021, while revenues are projected to remain about the same as in 2020.
Commissioner Richard Stevens said in an interview Nov. 18 that the county's overall budget next year will be about $149.6 million, with about $47.5 million of that in current expense.
The coronavirus pandemic has already brought surprises for county revenue. Sales tax revenue was expected to drop as many retailers struggled with reduced operations or closed due to state officials' pandemic-related restrictions.
But sales tax revenue actually increased in the unincorporated areas of Grant County. Pheasant said that was due to an increase in online sales. State law allocates sales tax revenue to the locality where the order was placed.
Pheasant said he expects a lot of online shopping to continue but that people also will go back to their traditional habits once businesses are allowed to reopen. As a result, he projected the county's sales tax revenue will stay about the same in 2021 as in 2020.
A boom in housing construction and housing sales pushed property tax receipts higher than they were anticipated in the 2020 budget, Pheasant said. But some commercial properties saw large decreases in property valuation this year, too. Pheasant said he expects property tax revenue will stay about the same in 2021.
In a year without the coronavirus, the county would receive both sales taxes and admissions taxes from the Live Nation concerts held at the Gorge Amphitheatre. Concerts were canceled for 2020, so the county did not receive that revenue.
If there is a 2021 concert season, Pheasant projected that the county would get about 50% of the normal revenue.
"But that's a big if," he said.
Stevens said the preliminary budget for 2021 shows an increase of about $1.8 million in expenses, most of that in salary increases.
Some capital projects have been proposed at the Grant County Fairgrounds, the Grant County Courthouse and other country properties. Stevens said most of the projects, if they're approved, would be paid for with money raised through the real estate excise tax. The money available in that fund has increased due to the increase in real estate activity.
With the uncertain economic times, county department leaders and elected officials were asked to submit budget proposals at or near 2020 levels, Stevens said.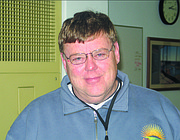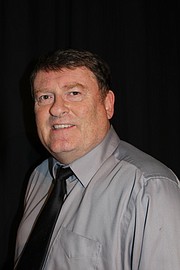 ---