George mayor arrested, accused of pointing gun at woman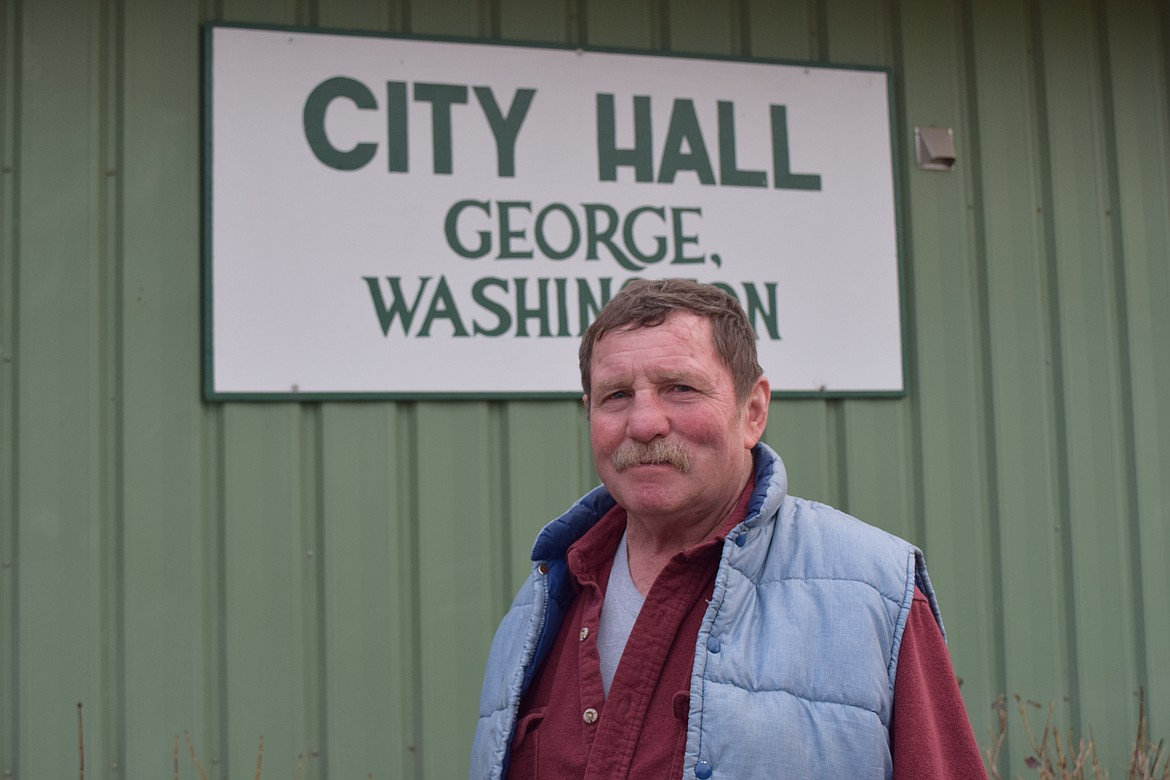 George Mayor Don Entzel
File photo
by
EMRY DINMAN
Staff Writer
|
November 25, 2020 12:30 PM
GEORGE — The mayor of George, Washington, was arrested by Grant County sheriff's deputies Tuesday, after allegedly pointing a gun at a woman while intoxicated, according to a sheriff's office spokesperson.
Donald Hugo Entzel, 68, was arrested for investigation of first-degree domestic violence assault and driving while under the influence.
Police were initially dispatched to Entzel's home late Monday night for a report of an altercation with his neighbors, though no arrests were made, said Kyle Foreman, public information officer for the Grant County Sheriff's Office.
Later that night, after returning inside their home for the evening, Entzel allegedly pointed a .25 caliber pistol at an unnamed woman, who then left the home.
The next morning, the woman's family attempted to contact her, but her phone was in Entzel's possession, Foreman said. The woman's family then asked police to locate her.
Around noon Tuesday, a deputy located Entzel, who was inside of a car on one of his properties and allegedly smelled strongly of "intoxicating substances," Foreman said. Entzel allegedly did not initially comply with the deputy's commands.
The deputy waited for backup to arrive then asked Entzel to allow her to remove the pistol he allegedly had in his possession. Entzel complied and was arrested without further incident, Foreman said.
When the election for mayor of George was certified on Nov. 26, 2019, Entzel and incumbent Gerene Nelson were tied at 28 votes each.
"It came down to a coin toss," Entzel said in a previous interview.
According to Grant County Auditor Michele Jaderlund, who oversees the county's elections, she had never had to decide the winner of an election by lot. In fact, it had been at least 10 years since a coin toss had determined the outcome of an election in Grant County.
"I chose a coin toss because that was what we had done in the past," Jaderlund wrote in an email to the Columbia Basin Herald in January. "I have not researched all the various methods that can be used."
Entzel, who farms and owns the RV park in George that bears his name, said he ran for mayor because he was concerned "about the way the city was going" and a lack of cooperation about public safety and the city's future growth.
"Unless you're in the game, you can't do anything about it. So I got in the game," he said in January.
---