Edgar Lee Cochran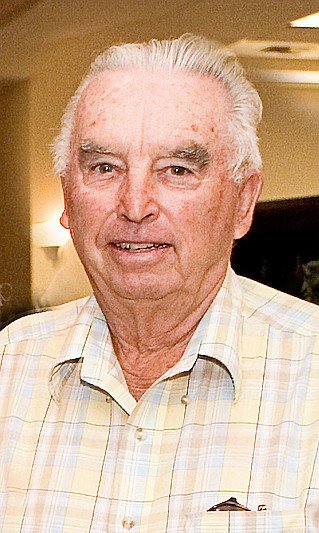 |
November 25, 2020 1:00 AM
Edgar Lee Cochran, 92, of Royal City, passed away peacefully at home on Nov. 16, 2020. Private family graveside services will be held in Royal City.
Ed was born on Dec. 12, 1927, in McAlester, Oklahoma, son of the late Jefferson Cochran and Maude Cochran Allred.
He married Ruth Marie Grimsley on March 31, 1950. They moved to the Columbia Basin in 1964, settling in Royal City.
Ed is survived by his brother, Clyde Cochran, of Atoka, Oklahoma, two sons and daughters-in-law, Jeff and Terri Kay Cochran and Terry and Stacie Cochran, all of Royal City; as well as many grandchildren and great-grandchildren.
He was preceeded in death by his wife, Ruth Marie Cochran, his parents and three brothers, Dwayne, Dale and Kenneth Cochran.
Please share your thoughts and memories for the family at www.kayserschapel.com. Arrangements are under the care of Kayser's Chapel of Memories.
---