Samaritan offers drive-through coronavirus testing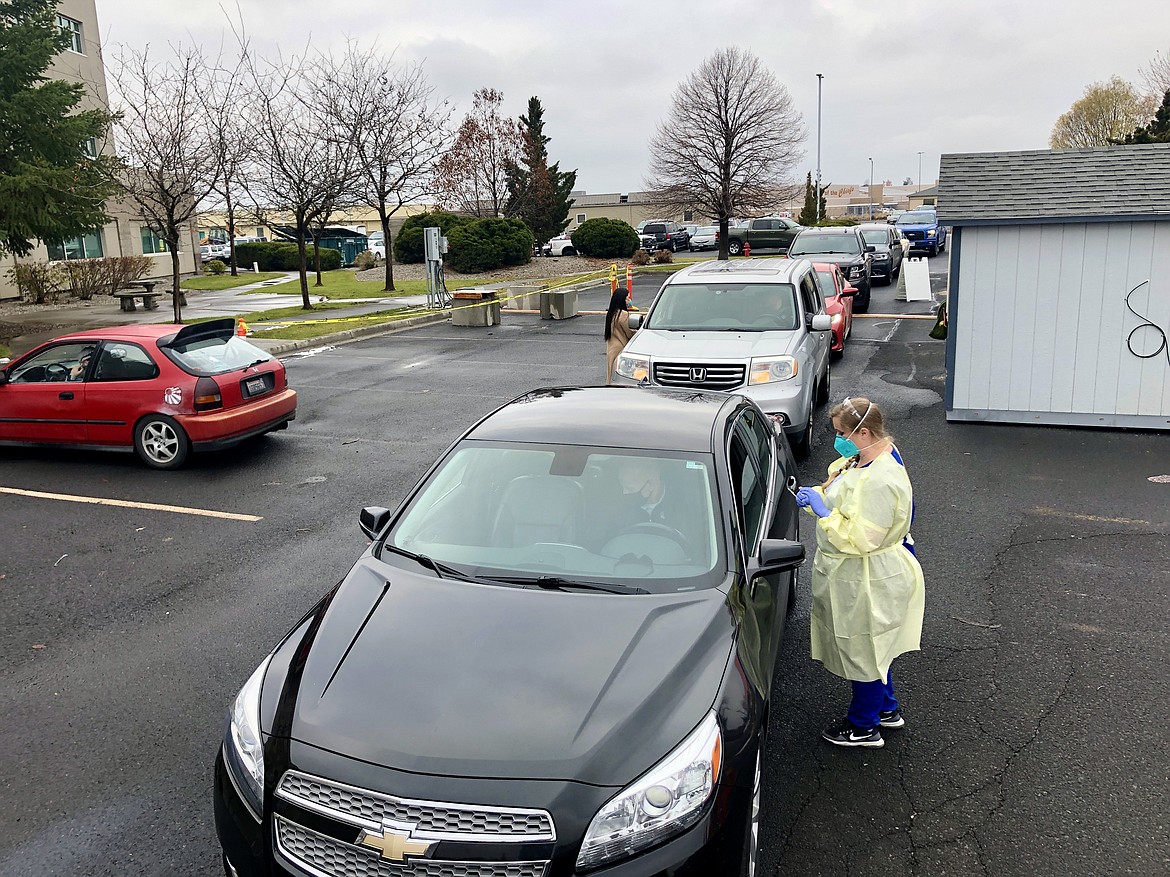 Samaritan Healthcare opened a drive-through site for coronavirus testing Monday.
Charles H. Featherstone/Columbia Basin Herald
by
CHERYL SCHWEIZER
Staff Writer
|
November 24, 2020 1:00 AM
By CHERYL SCHWEIZER
Staff Writer
MOSES LAKE — Samaritan Healthcare is offering drive-through COVID-19 tests, a service that began Monday.
Gretchen Youngren, Samaritan's director of communications and community development, said tests will be by appointment only. Currently people who want to make an appointment can call 509-764-3335.
Youngren said hospital officials are working on an online registration system which they hope to implement in a few weeks.
"We recommend people call first thing in the morning (for an appointment)," Youngren said.
The drive-through will be open from 8 a.m. to noon and 1 to 5 p.m. Monday through Friday, Youngren said. It won't open Thanksgiving Day.
The drive-through site is at Samaritan's Pioneer Clinic, 1550 South Pioneer Way, in the back of the building next to the Respiratory Virus Evaluation Center (RVEC), which also is Samaritan's walk-in location for coronavirus testing.
This version of the test is not the rapid-results test, Youngren said, so results will take from four to seven days.
The drive-through is for coronavirus testing only, Youngren said. People who need or want to see a doctor, physician assistant or nurse practitioner will be directed to the RVEC. People who go to the drive-through without an appointment also will be directed to the RVEC or asked to call for an appointment.
Hospital officials were working on the drive-through for a while, and it's still a work in progress. For instance, more weather-resistant accommodations for staff are on the way. But with the surge in coronavirus cases and the need for more testing, Samaritan officials wanted to open it as soon as possible, Youngren said.
Youngren said the RVEC was testing 130 to 150 coronavirus samples each weekday last week, and tested 153 people Saturday and Sunday.
---