Donald Kee Eng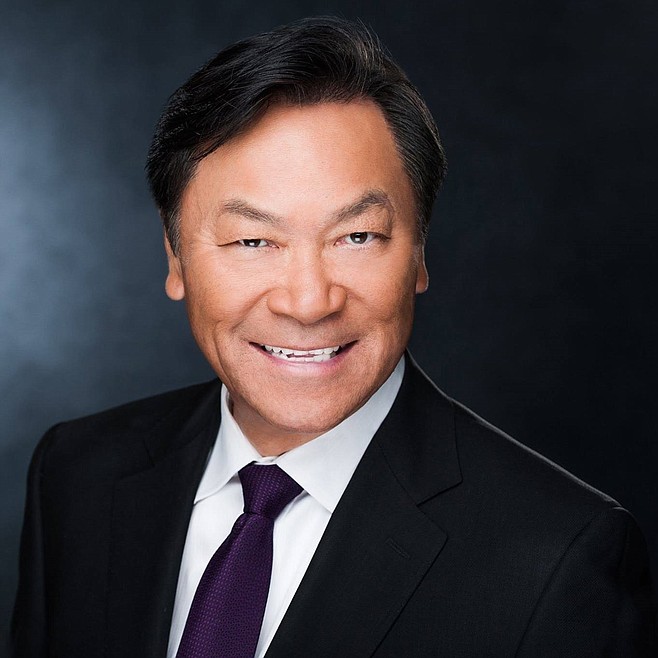 |
November 22, 2020 6:19 PM
Donald Kee Eng was the firstborn son of seven children to Fred and Jean Eng on March 1, 1949, in Moscow, Idaho, where his father, uncles, grandfather and granduncles were co-owners of the Oriental Restaurant. The now growing family with two new sisters and brother moved to the growing town of Othello in 1955. There they started Freddie's Restaurant, which became a main social spot for the town and known for his mother's cooking.
He grew up with a strong work ethic by his parents, loved cars, motorcycles, boats, hunting, fishing and skiing. He was so proud of his first car, a red Stingray Corvette, later a maroon Porsche. He was voted shyest in high school, even though he loved people.
He graduated from the University of Washington in 1972. He later attended law school at the University of Puget Sound. He made the difficult decision to come home to help his parents run the restaurant in Othello. He then started his own restaurant Freddie's II in Moses Lake, which was short-lived because it took so much energy, he decided to focus on the Othello restaurant. 
When his father passed away in 1990, the restaurant was sold. Don went into the insurance and financial planning business and broke out of his shell. Don started his career with New York Life on Feb. 7, 1992, and opened Eng Insurance shortly after. Ever since then he has represented what it means to be a true professional in this business. He has touched so many lives on a personal and professional level. He loved his work as he had a passion to help people and won many awards for it, because of this passion, he never wanted to retire. His talent, knowledge and passion in his work were remarkable and highly respected. 
He settled in Moses Lake, Washington, and was an avid golfer and joined the Moses Lake Country Club there since 1999. On July 26, 2003, he married Janae Henjum, who became his partner in life and in business. He was stepfather to three beautiful daughters, Jennifer, Brittney and Felicia. He unconditionally loved his family and friends and was the instigator of many family reunions and social gatherings. Don was proud to call many people his friend. He also loved to play. Golfing, waterskiing, jet skiing, snowmobiling, water skiing, motorcycling, and snow skiing. You could also catch him center of attention on the dance floor. He could play 18 holes, go water skiing, then golf again in one day. Just last month, seven of his golf buddies went to Myrtle Beach together to enjoy many rounds of golf.
For those of us that were lucky enough to spend time with Don, his presence and kindness will be greatly missed. The world will continue to be a kinder, more generous, a more peaceful, better brighter place because his legacy of love is forever.
He was preceded in death by his parents, Fred D. Eng and Jean Lee Eng, brother Mike and sister Alice both in infancy.
He is survived by his wife, Janae, and three stepdaughters, Jennifer (Airick), Brittney and Felicia, and four grandchildren, brother Wai, sister Nancy (Paul), sister Susie, brothers David (Linda), Fred (Kate), sisters Janice and Mae, and numerous nieces, nephews, cousins and their children.
A viewing is to be held Monday, Nov. 23, 2020, from noon to 8 p.m. at the Stevens Funeral Chapel: 511 S. Seventh Ave., Othello, Washington.
Tuesday, Nov. 24, the graveside memorial will be held, at 1 p.m., at Bess Hampton Cemetery, 1915 W. Cemetery Road, Othello, Washington.
A celebration of life will be held March 6, 2021, at the Moses Lake Country Club at 1 p.m.
To leave online condolences for the Eng family, please visit our website at www.stevensfc.com.
---