Collecting, growing, sharing: Plant lovers are continually learning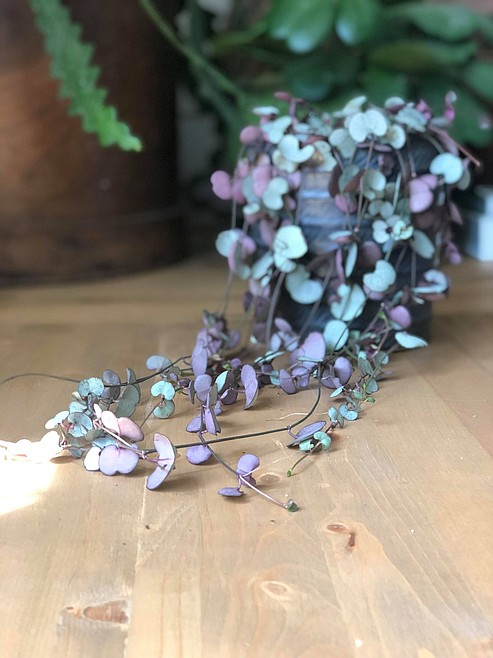 One of Ekko Nash's "rare babies," a silver glory string of hearts snakes across the desk in her home.
Courtesy Photo/Ekko Nash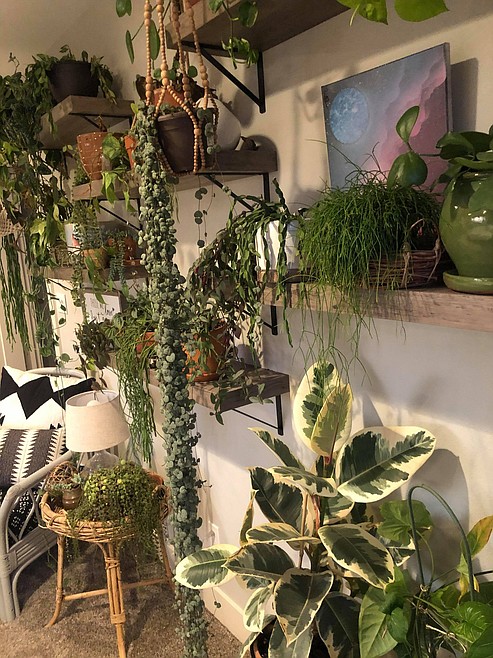 A view of some of Ekko Nash's collection of houseplants inside her home in Moses Lake.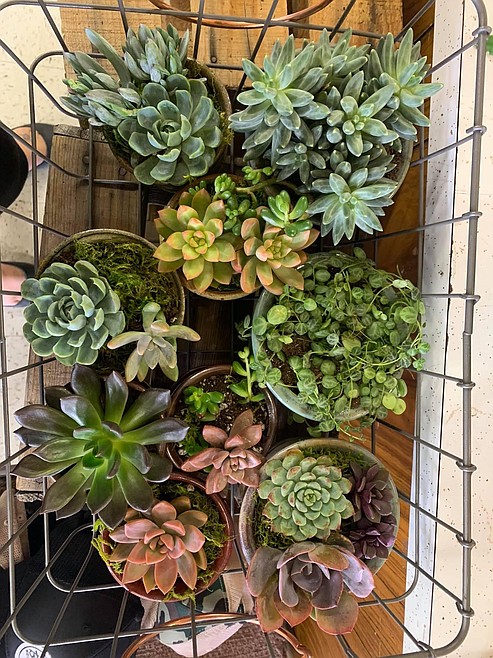 A selection of succulents from Heather Gessele's collection at her home in Moses Lake.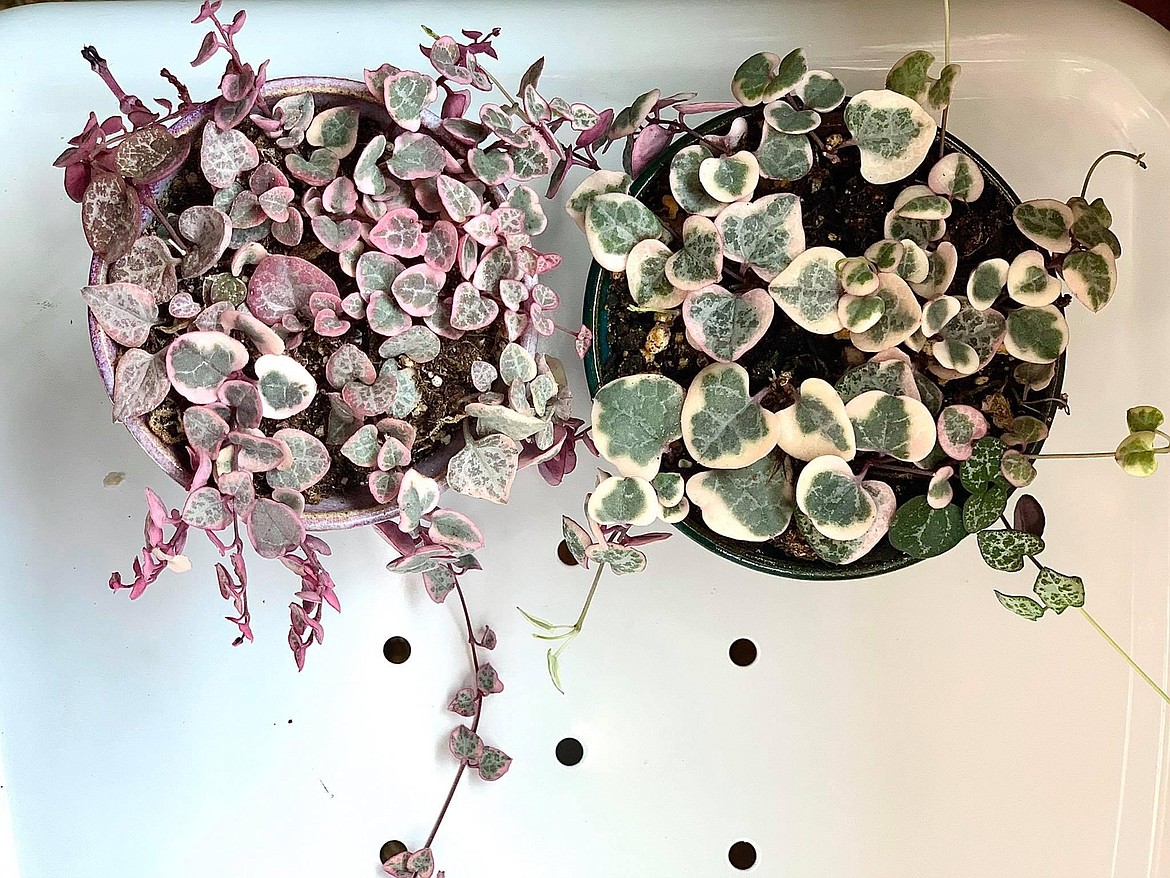 A pair of variegated string of heart plants, part of Heather Gessele's collection in Moses Lake.
Previous
Next
by
CASEY MCCARTHY
Staff Writer
|
November 21, 2020 1:00 AM
A love for plants and gardening grew for Heather Gessele and Ekko Nash from a young age. Gessele's mother and grandmother always had a "green thumb" when she was growing up, and Nash's mother had a cut flower garden herself.
The love of gardening carried over to Gessele and Nash, who began cultivating their own collections of seeds and plants, and making special trips to the west side every year.
"We go on a yearly 'mom' trip to the west side to visit the tulip festival and tons of awesome plant nurseries along the way," Gessele said. "Finding the rarest unicorn plant on our wish list is always fun."
The love for plants between the two best friends eventually grew into Wild + Roots, a houseplant and cut flower business in Moses Lake. Gessele said they started the business as a way to share their passion with their community.
Gessele said they are always on the hunt for cool, unique plants that might not be available here locally. The business is currently shut down due to COVID-19 restrictions, which limit trips to the west side and nurseries. But, she said, that hasn't stopped her and Nash from building their own collection of rare plants.
Nash said starting the houseplant shop came from looking to establish a local place where people might be able to snag some "harder to find" plant varieties.
"We also wanted to have the opportunity to find some rare houseplants to add to our own collection, so it was motivated by the excitement of adding to our collections and sharing our love with friends," Nash said.
Time commitments of Nash's job as a teacher made trips to the nursery each winter tough last year, even before deciding to slow down because of COVID-19, Nash said. She said she and Gessele still keep tabs on some local social media groups and pages, including the Moses Lake Houseplant Lovers Facebook page Gessele administers.
"The prices in those groups have skyrocketed, so it's a tough go right now," Nash said. "Cuttings are definitely cheaper than established plants right now."
For people starting out their own collection, Gessele recommends picking up a wide variety.
"Find what you love," she said. "And also, expect to lose a few along the way. Even with the greenest of thumbs, Ekko and I have both killed our fair share of plants."
Gessele said it is a continuous learning experience keeping and maintaining a wide variety of plants. Using distilled water or well water can be better for plants than using the city water supply, she said.
"Ekko comes to mine (well) often to collect a few gallons of water for her plants, Gessele said.
As far as some favorites of the duo, Gessele said they love strings of anything.
"String of hearts or string of pearls are a hot seller for us," Gessele said.
Nash said she has a few "rare babies" propagating right now, including some silver glory string of hearts.
Casey McCarthy can be reached via email at cmccarthy@columbiabasinherald.com.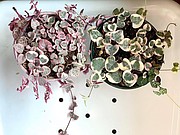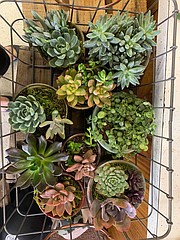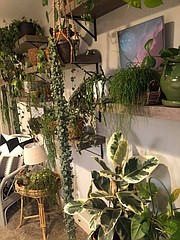 ---