Royal City man arrested during search warrant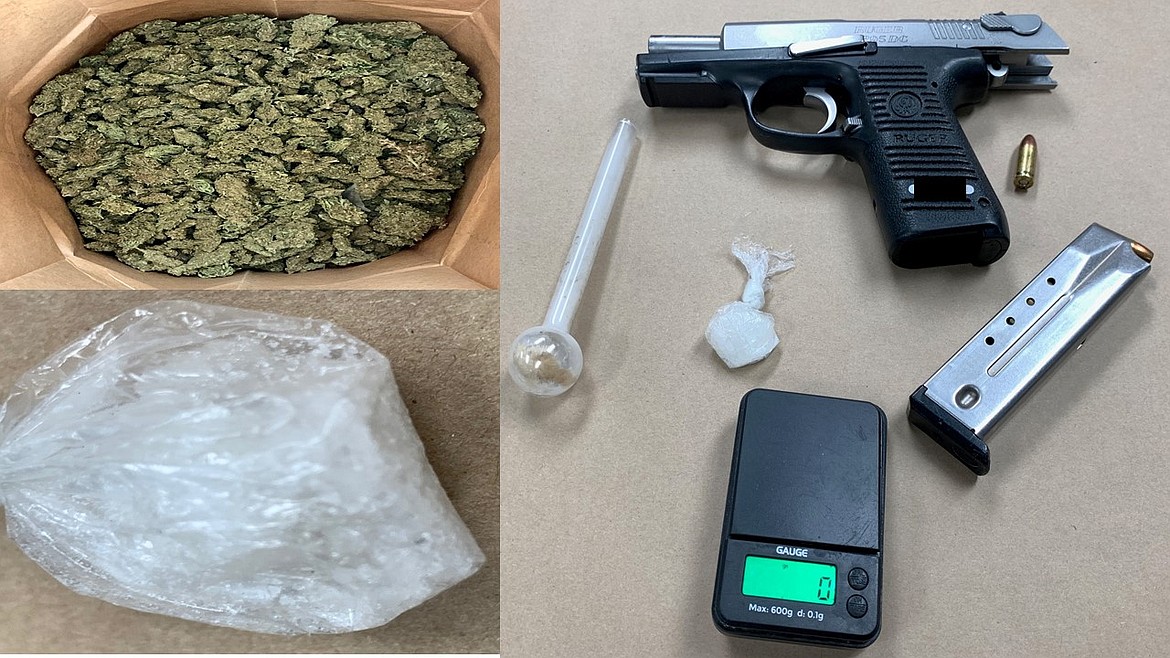 Members of the Grant County Interagency Narcotics Enforcement Taskforce seized over ten pounds of marijuana and 4 grams of methamphetamine, as well as a reportedly stolen 9 mm Ruger.
Photo Courtesy of the Grant County Sheriff's Office
by
EMRY DINMAN
Staff Writer
|
November 20, 2020 1:00 AM
ROYAL CITY - A Royal City man is in custody after police served a search warrant at his residence and reportedly seized more than 10 pounds of marijuana, a little more than 4 grams of methamphetamine and a stolen pistol.
Luis Alcala-Ochoa, 42, left his house shortly before 6 a.m. Thursday morning when he was pulled over for a traffic stop and taken into custody while officers searched his residence, according to Kyle Foreman, public information officer for the Grant County Sheriff's Office. The stolen pistol was a 9 mm Ruger, Foreman said.
The investigation was conducted by the Grant County Interagency Narcotics Enforcement Team, according to a press release.
Foreman said charges would be forthcoming.
---