Moses Lake business adapts to restrictions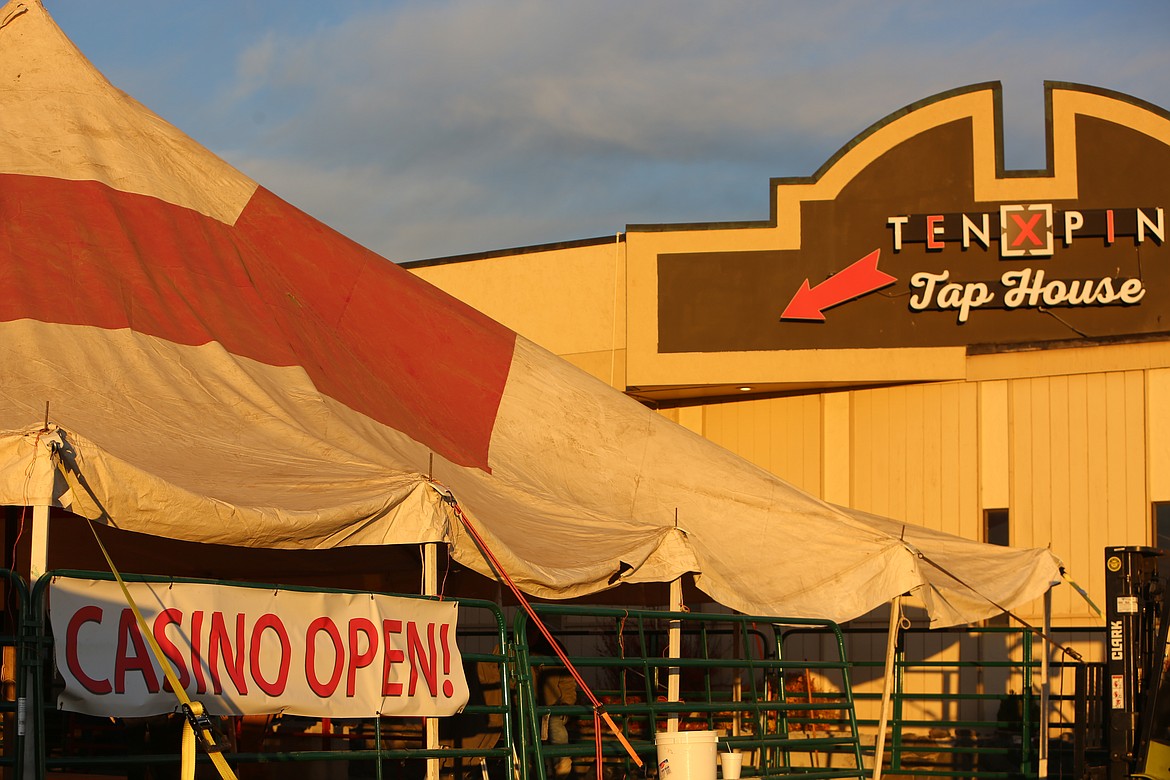 Papa's Casino has had some limited outdoor gambling since indoor casinos were restricted this summer, but in the wake of additional state mandates closing many other aspects of Ten Pin Tap House & Restaurant's business, those outdoor efforts are expanding with a tent that will host tables for gambling and outdoor dining.
Emry Dinman/Columbia Basin Herald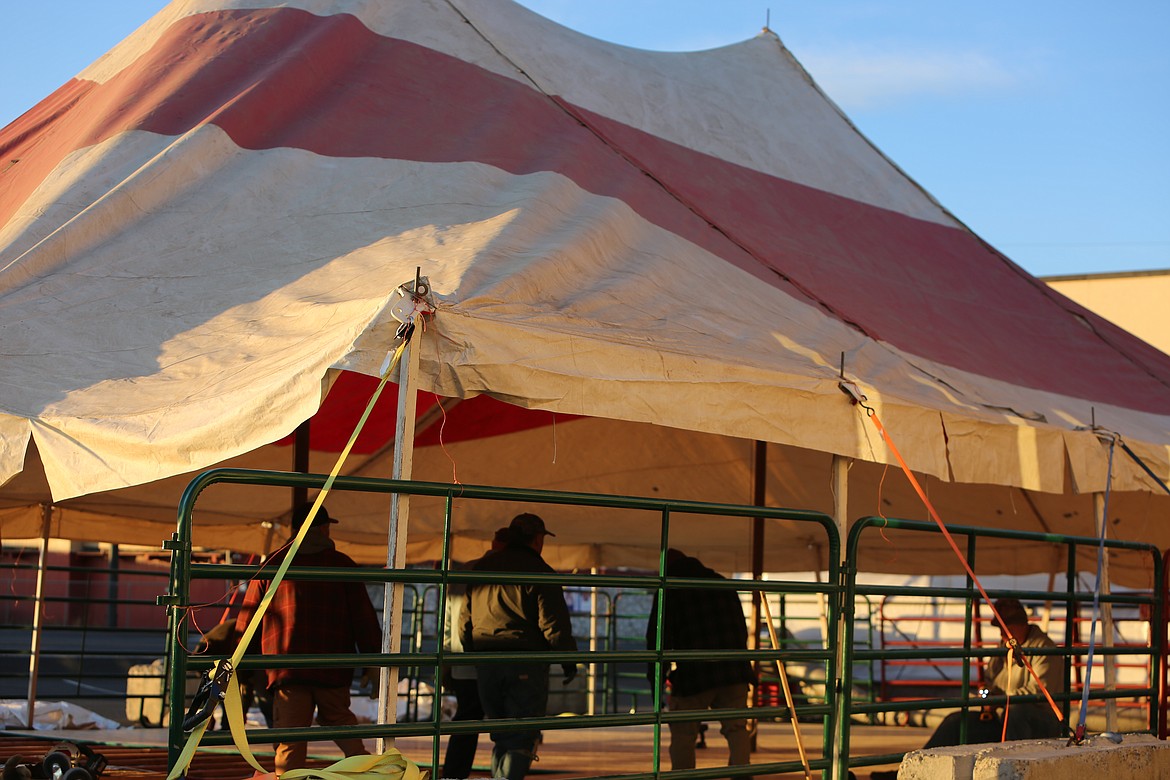 Workers laid flooring Thursday afternoon and expect to be able to open the casino pavilion Monday.
Previous
Next
by
EMRY DINMAN
Staff Writer
|
November 20, 2020 1:00 AM
MOSES LAKE - A circus tent was pitched outside of the Ten Pin Tap House & Restaurant in Moses Lake and construction workers laid flooring Thursday in what will be that company's largest attempt yet to move its casino operations outdoors in the face of a state mandate banning indoor operations.
Expected to open Monday, the tent will be heated and will hold both casino tables and some outdoor dining, said Bruce Russell, one of Ten Pin's owners.
Papa's Casino, part of the Ten Pin brand, isn't the first gambling establishment to make use of a big tent to house its poker tables, with Spokane Valley and Lakewood casinos experimenting with the idea as early as July.
Ten Pin already had some limited casino operations outdoors since indoor gambling was restricted during the summer, Russell said. But with new restrictions passed down recently by Gov. Jay Inslee which impacted other parts of Russell's business, he said it became necessary to expand the outdoor casino to keep as many employees hired as possible.
"Since they shut my restaurant, bowling center, game room -- everything else we owned they shut down -- we decided to create something so I could keep my employees employed through the holidays," Russell said. "It's such a shame that (the state) would do this this time of year."
Russell said he's frustrated with the state mandates, which haven't stopped gambling or indoor service on nearby tribal land, but which he said have been crushing his family's business.
"Thousands of people going into those casinos with virtually no restrictions," Russell said. "It's really disheartening to think that all people from our community can go there, eat drink and gamble with no restrictions, and then just bring it all back here. Our numbers go up and we can never open."
In a statement Wednesday, the Washington Indian Gaming Association stated that all tribal casinos would be operating at reduced capacity and with "strict coronavirus prevention protocols."
"Tribal leaders are alarmed by this latest surge in the virus and are making difficult decisions to protect public health," said W. Ron Allen, chairman of the Jamestown S'Klallam Tribe, in the statement. "Ultimately, each sovereign tribal government will determine how to best protect their community consistent with the Governor's goals."
Either way, the impact of the pandemic and related closures has been devastating to businesses like Ten Pin, Russell said.
"It crushed us," Russell said. "Our whole business was based on large groups of people. Kids' birthday parties, bowling center, arcade room full, sports bar. We're just trying to survive, trying to figure out a way to survive."
---