Maria Y. Martinez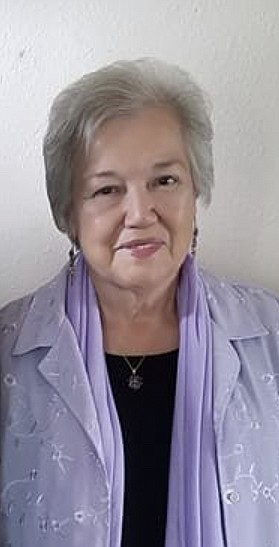 |
November 18, 2020 1:00 AM
April 3, 1945 – November 9, 2020
Maria Y. Martinez, a longtime resident of Moses Lake, was called home to be with our Lord and Savior on Nov. 9, 2020, with her family by her side.
Maria was born on April 3, 1945, in Mercedes, Texas, to Federico Torres and Genoveva Vento. She grew up in Brownsville, Texas, and the surrounding area.
She met the love of her life Cesar Martinez in San Benito, Texas, and they were married in Albuquerque, New Mexico, in 1962. They moved to Washington state in 1966 when Cesar got a job with the U&I Sugar plant. Maria stayed home to raise the children. Once the children were older she began working at Carnation/Simplot where she retired in 2000 after working there for 21 years.
Maria was a beautiful woman of God who was saved at a very young age. She would share her faith and witness to anyone that was willing to listen. She was a founding member of three churches in Moses Lake: Sendero Life Center, La Iglesia De La Profecia and Say Yes Lord Ministries. Maria had a special place in her heart when it came to children and was a Sunday school teacher to several children for many years. She was also a Missionettes teacher to many young girls.
Maria had a passion for cooking. Her skills for making delicious food led her to cater many weddings and quinceañeras. When she wasn't in the kitchen she could be found tending to her amazing flowerbeds. Maria was also a very talented seamstress. She also enjoyed crocheting and making jewelry. Maria also took great care of her husband and family. She will be remembered as a kind, loving, humble woman who would help anyone in need.
She is survived by her husband of 58 years Cesar Martinez; her children Cesar (Francis) Martinez Jr., Niria Martinez, Andrea Martinez and Gabriel Martinez; grandchildren Cynthia (Larry) Sterner, Celeste Martinez, Marissa Martinez, Aaron Martinez, Gabriel Martinez Jr. and Christian Martinez; great-grandchildren Crystal, Amari, Matthew, and Alejandro; brothers Gilberto Torres, Miguel Torres, Rolando Torres and Antonio Torres; sister Eloisa (Antonio) Farias, and numerous nieces and nephews.
She was preceded in death by her parents Federico Torres and Genoveva Vento and her sister Anjelica Muniz.
The family will be at Kayser's Chapel of Memories, 831 S. Pioneer Way, Moses Lake, Washington, to greet friends on Friday, Nov. 20, 2020, from 9 a.m. to 4 p.m. Due to COVID-19 restrictions, seating is limited to 30 people at one time.
---