Police seek information in Royal City armed robbery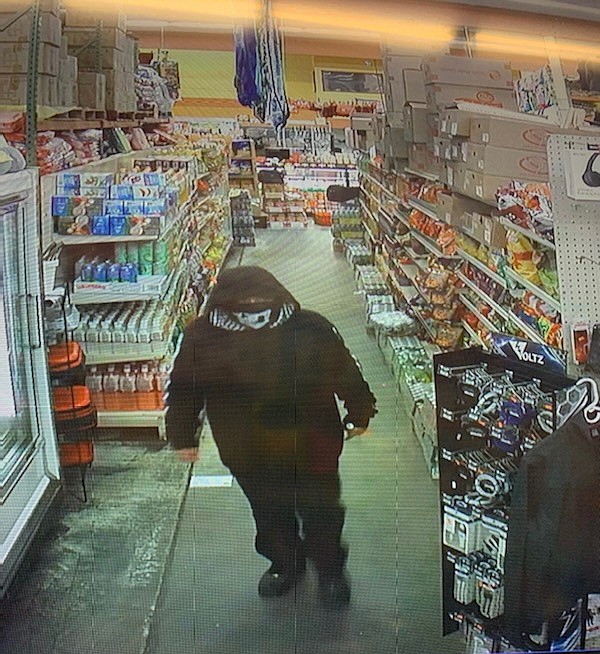 Royal City Police are asking for the public's help to find a man who robbed a business at gunpoint Friday.
Courtesy photo
|
November 11, 2020 1:00 AM
ROYAL CITY — Royal City Police officers are looking for information that will help them find a man who robbed a local grocery store at gunpoint Friday night.
Interim chief Rey Rodriguez said the robbery occurred at the Sandoval Market at about 7:45 p.m. Nov. 6. The man pretended to buy a drink and approached the register. When he got to the counter, he showed a gun and demanded money, escaping with an undisclosed amount of cash, Rodriguez said.
The case is still under investigation, he said, and there are no suspects.
"We got very low-quality video," Rodriguez said.
The suspect is described as a Hispanic man, of unknown age, about five feet, eight inches tall and between 200 and 220 pounds. He spoke Spanish during the robbery.
At the time of the robbery, the suspect was wearing a black hoodie with a white stripe on the sleeves, black pants and shoes, and a face mask with a skull design.
Rodriguez said it was the first armed robbery in Royal City in about four years.
Anyone with information on the case is asked to contact the Royal City Police Department, 509-346-2212.
Cheryl Schweizer can be reached via email at cschweizer@columbiabasinherald.com.
---