ACH softball senior Makenna Oliver tries to deal with losing shot at another title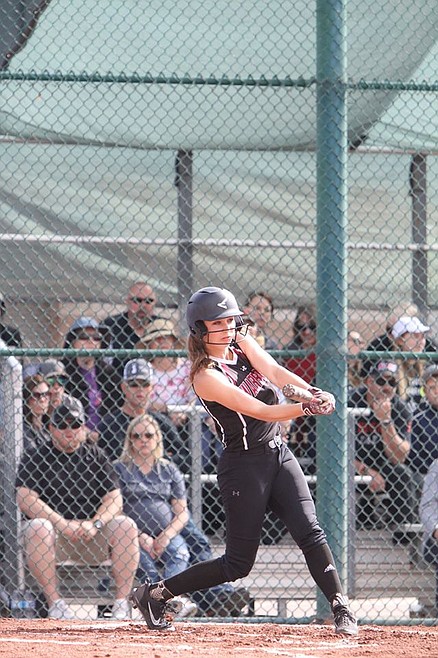 Courtesy photo Makenna Oliver makes the hit at the plate for Almira/Coulee-Hartline last season. Oliver, a three-year softball player at ACH, will miss out on a shot at a third consecutive state title after the season was canceled.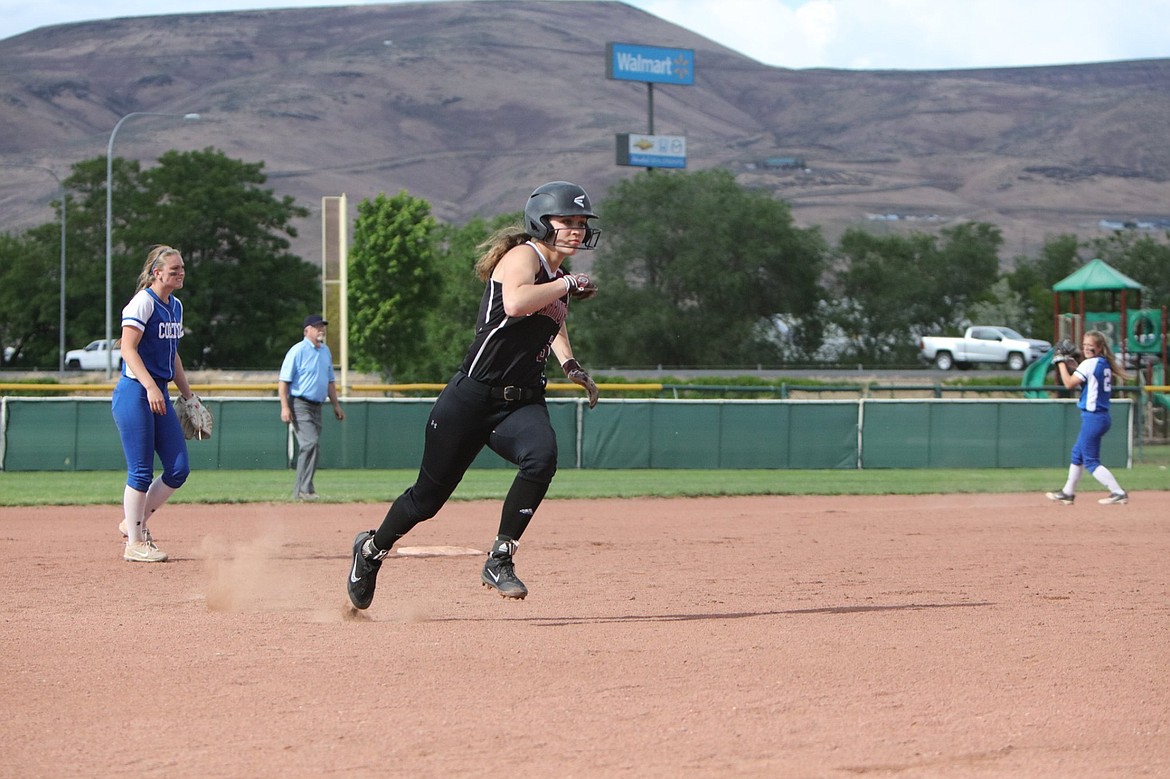 Almira/Coulee-Hartline High School senior Makenna Oliver makes her way toward home during a game last season for the Warriors, on her way to a second consecutive 1B state championship.
Courtesy photo
Previous
Next
by
CASEY MCCARTHY
Staff Writer
|
May 10, 2020 11:53 PM
COULEE CITY — Almira/Coulee-Hartline senior Makenna Oliver said she was in denial when she first heard the news that her final softball season might be canceled.
"No way," Oliver said she thought, feeling like there wasn't any chance the season could be taken from her.
Denial turned to devastation when Oliver said she found out the news was true. Coming off back-to-back 1B state championships, Oliver, fellow senior Kendel Correia, and the rest of the Warriors softball team were gearing up for a run at a third consecutive championship.
Oliver said she feels it'd be easier to deal with losing her senior season to an injury, where she could still be a part of something, still be out there.
"I feel like it'd be a lot easier to have an actual, physical reason why something got taken away from you, especially when it was so abrupt," Oliver said. "We knew what was happening, but none of us ever dreamed of it being canceled."
Oliver has been a three-year starter in center field for ACH, serving as the No. 2 pitcher as a sophomore and junior. Oliver had a batting average of .480 in her three seasons with the Warriors, bringing a two-year combined record of 13-0 with her to the mound coming in to her senior season.
Coming off their second 1B title in a row, the Warriors lost a number of key contributors from those teams as they looked to retool behind their pair of senior standouts.
Oliver admitted she was nervous heading into the season, unsure where that leadership and contribution would come from. In the few practices they were able to have before the season was canceled due to state health concerns, Oliver said her confidence was quickly growing.
"It was honestly just exciting," Oliver said. "Even though we lost key players, we just had so much potential. Everyone's goal is to get back to the state championship, but, honestly, I thought we could have gotten there."
Oliver said it's everyone's dream to walk away with championships under their belt, but said she never expected she'd be a part of it.
"Not everyone can say they have two state softball titles," Oliver said. "Even though I got the season cut short, I'm so beyond thankful for the opportunities I had beforehand. I never would have thought this would have happened."
Oliver said she'll miss the team dynamic of softball more than anything as she leaves team sports behind.
Adjusting to online learning has been a struggle, Oliver said, admitting she's not a person who "loves online." Missing out on seeing her teachers, a highlight for her, hasn't made anything easier, Oliver said.
"But, my community has been so supportive and so encouraging," Oliver said. "It's been a huge bummer, but I wouldn't have wanted to be in a different community at this time."
Oliver said she's going to work this summer before she heads off next January for a mission trip through the Youth With a Mission Christian missionary and outreach group. Oliver said she's headed to Perth, Australia, at the start of next year as she takes her "one step into adulthood."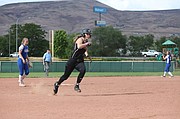 ---