Big Bend CC job fair draws prospective employers, employees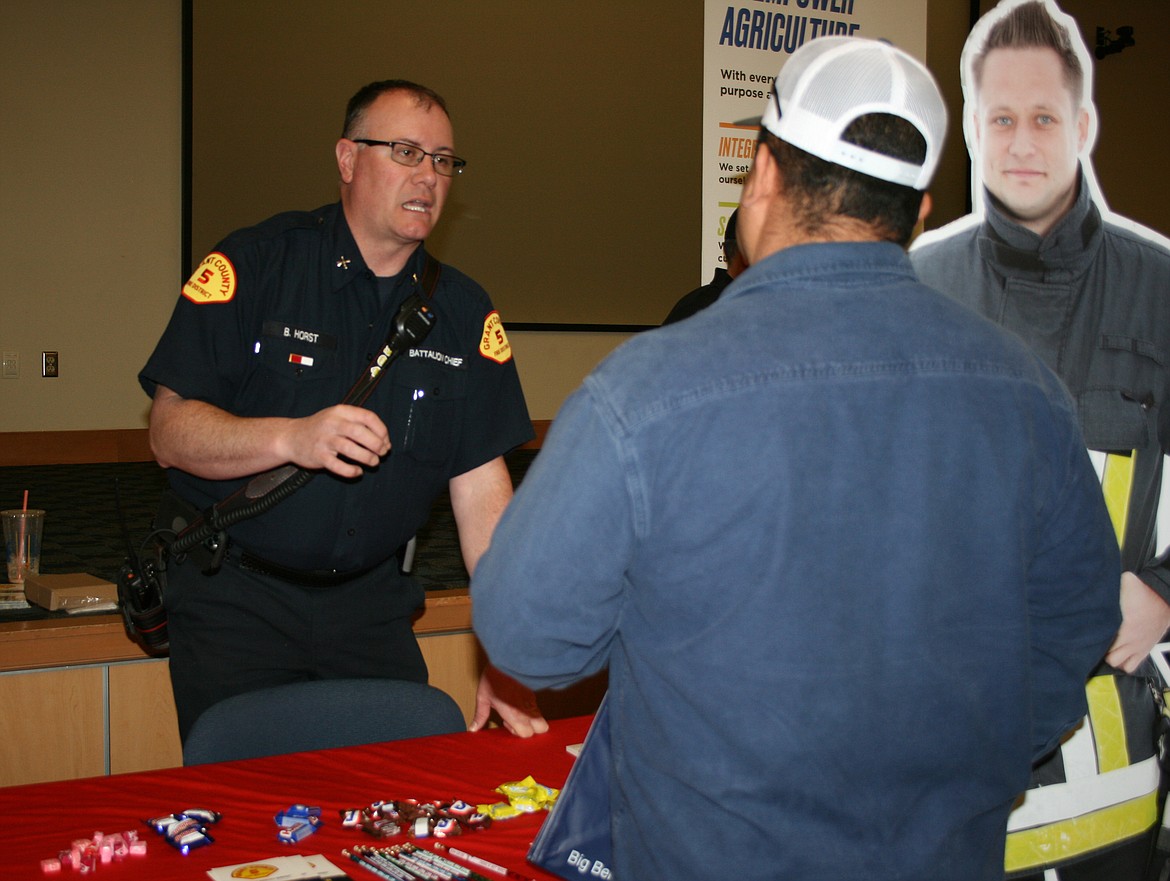 Bob Horst of Grant County Fire District No. 5 talks to a prospective firefighter during the Job and Career Fair Thursday at Big Bend Community College.
Cheryl Schweizer/Columbia Basin Herald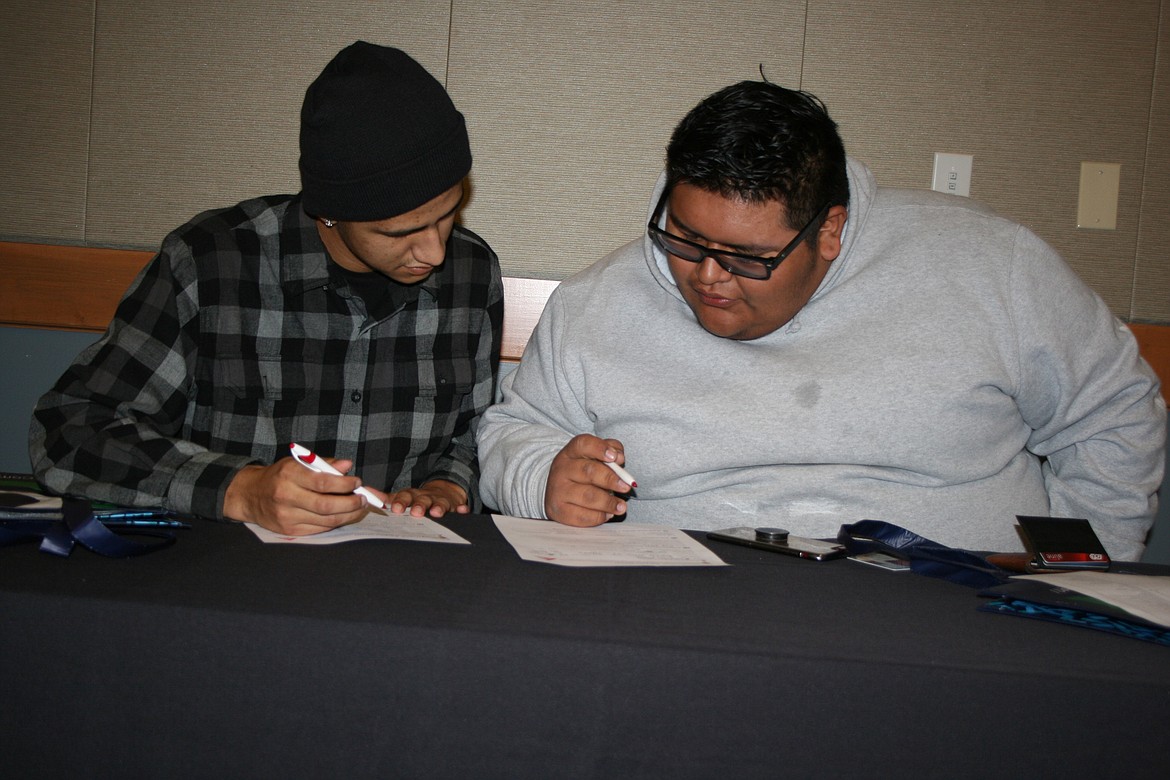 Joseph Sanchez (left) and Brayan Sandoval, both of Othello, fill out applications at the Job and Career Fair Thursday at Big Bend Community College.
Cheryl Schweizer/Columbia Basin Herald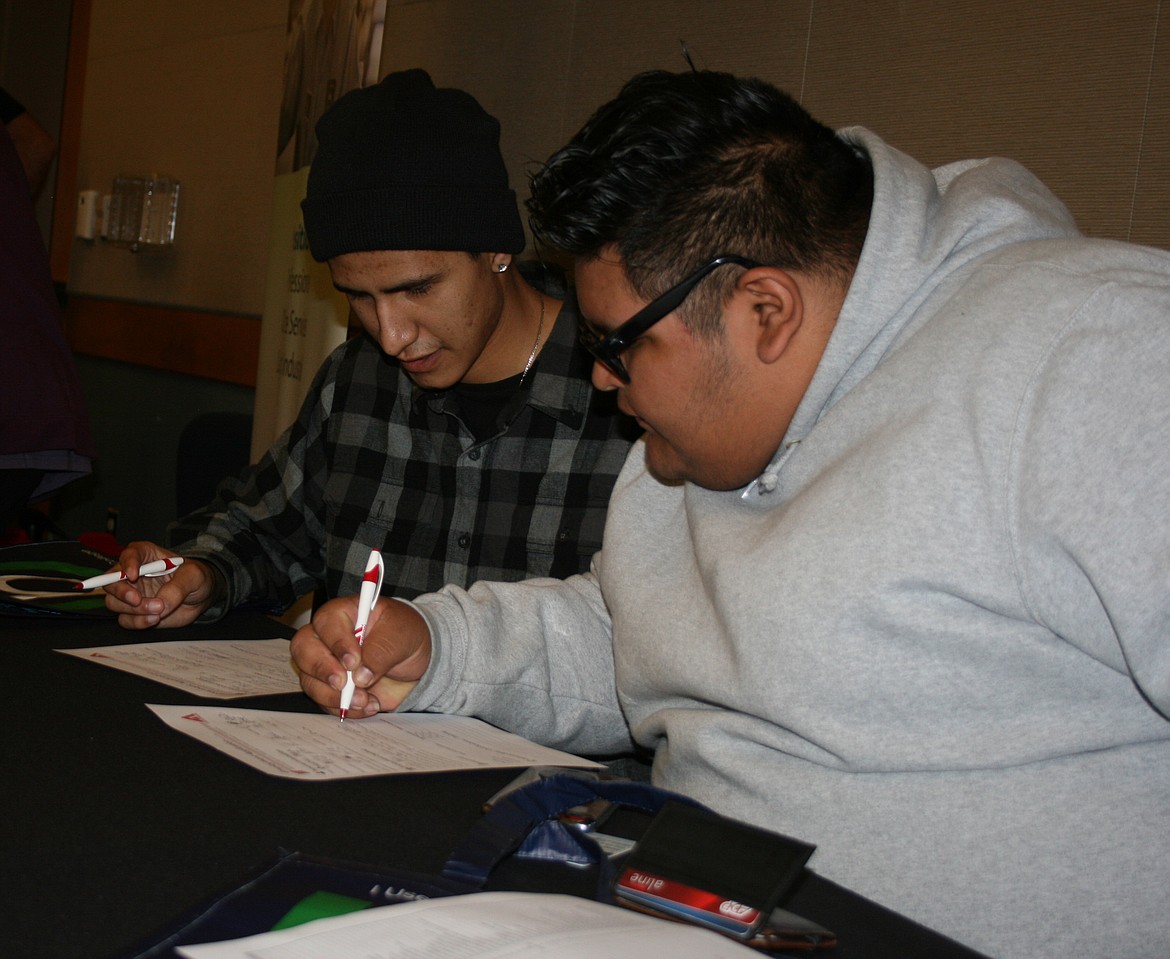 Brayan Sandoval, right, and Joseph Sanchez, both of Othello, fill out applications during the Job and Career Fair at Big Bend Community College Thursday.
Cheryl Schweizer/Columbia Basin Herald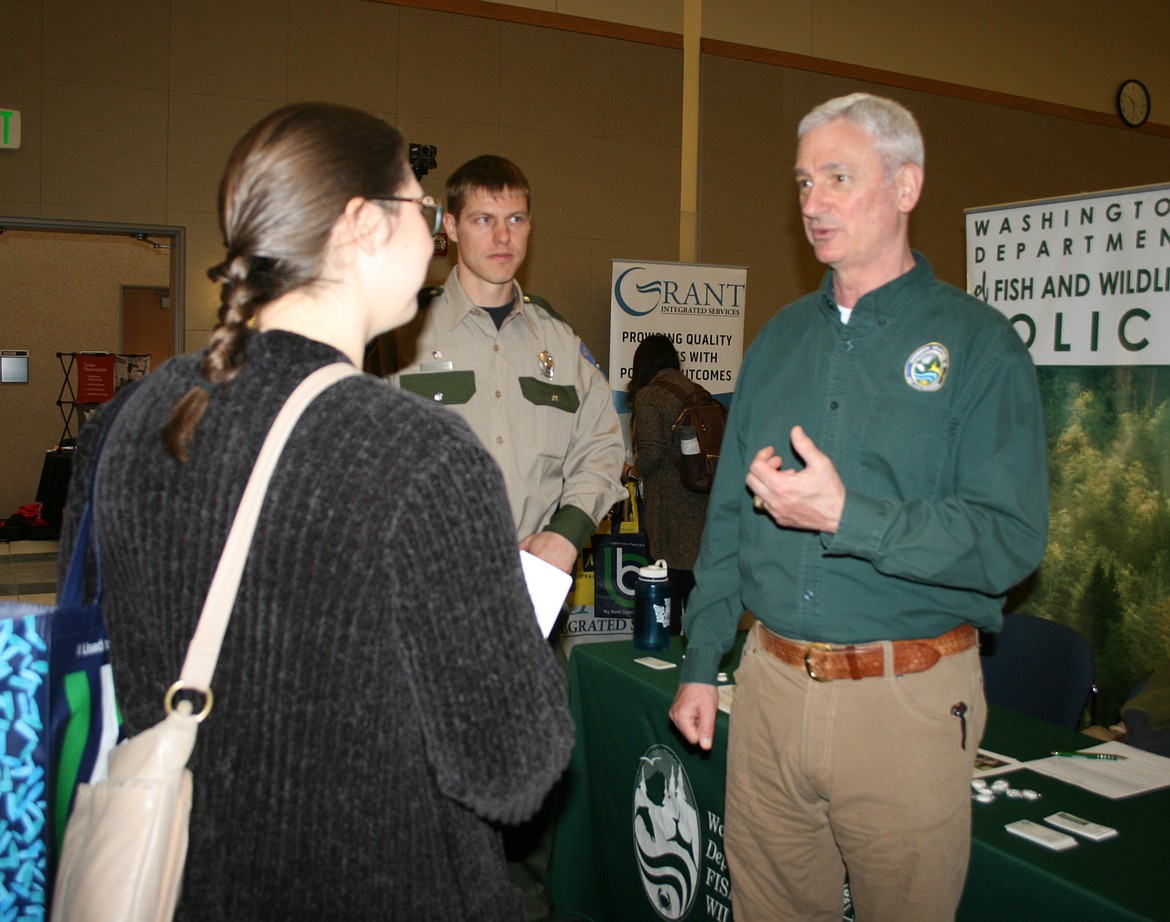 David Kalb (right) of the Washington Department Fish and Wildlife talks to prospective job seekers during the Job and Career Fair at Big Bend Community College Thursday.
Cheryl Schweizer/Columbia Basin Herald
Previous
Next
by
CHERYL SCHWEIZER
Staff Writer
|
March 10, 2020 12:03 AM
MOSES LAKE — More than 100 businesses, agencies, colleges, training schools and other organizations handed out employment information, training criteria and job applications at the annual Job and Career Fair at Big Bend Community College on Thursday.
Exhibitors included health care organizations, manufacturers, food processors, law enforcement agencies, military recruiters, and companies looking for seasonal workers.
Representatives of Fielding Law Group were recruiting for a number of jobs, and director of operations Amran Allen said experience wasn't necessarily the prime qualification.
"We're looking for somebody who's willing to come in and learn," he said.
At a time when a lot of communication is online, the idea of a job fair might seem outdated. But it's not, according to employers and recruiters at BBCC's job fair.
Randy Curry, representing IBEW (International Brotherhood of Electrical Workers) Local 191, was looking for people interested in becoming electricians. He said face-to-face communication can teach him more about some prospective applicants than he could learn online. "Just having a conversation — technology can sometimes take away from that," he said.
Representatives of Anderson Hay and Grain were taking applications on the spot. "We're looking for seasonal tractor drivers," Grant Mills said. Job fairs have produced good results for the business.
"Job fairs are good, especially for agriculture," Mills said, and for people who want a job right away.
Grant County Fire District No. 5 was looking for volunteers rather than employees. Bob Horst of GCFD No. 5 said the experience gained as a volunteer is valuable when trying to get into a firefighting career. "We've got firefighters all over the state that started with us," Horst said. But that's hard to explain online. "The face-to-face stuff — it (a job fair) is good for that," he said.
David Kalb is a civilian recruiter for the law enforcement program of the Washington Department of Fish and Wildlife. In an age of information overload, there are people who don't know WDFW has an enforcement program, he said, and a job fair is a good way to spread the word.
Cheryl Schweizer can be reached via email at education@columbiabasinherald.com.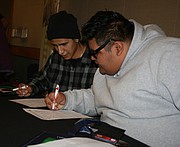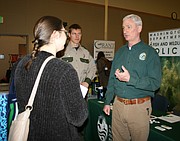 Recent Headlines
---