Brews and Tunes takes over downtown Moses Lake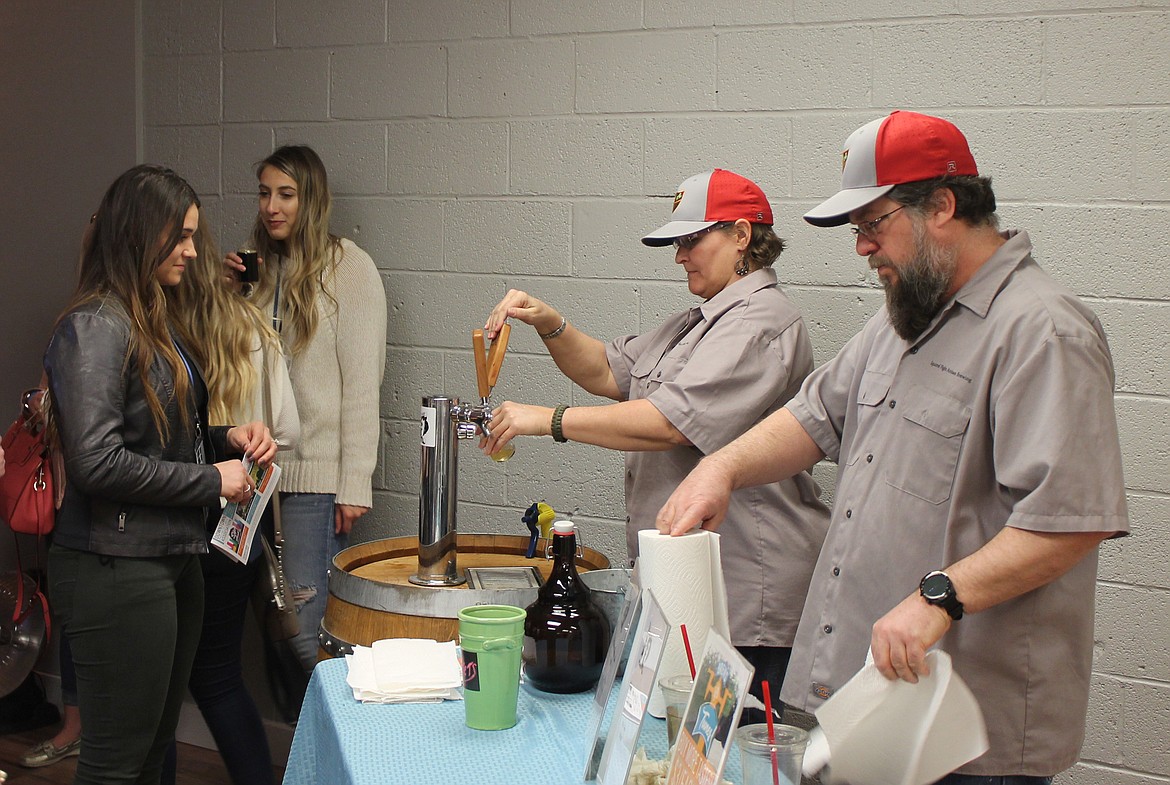 Sandi Watson, left, pulls a sample of Squirrel Fight Brewing's On Golden Blonde with her husband, Squirrel Fight co-owner Troy Watson, at Brews and Tunes Saturday.
Joel Martin/Columbia Basin Herald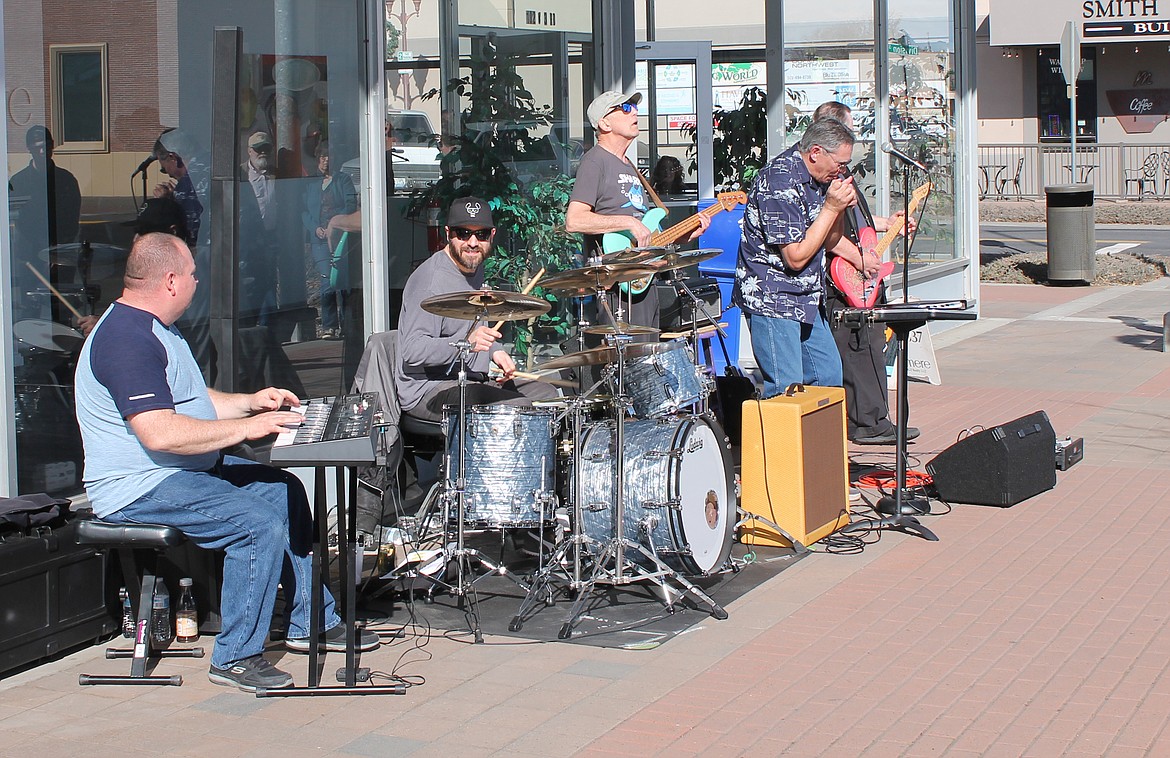 Joel Martin/Columbia Basin Herald Lake City Blues makes it wail on the sidewalk outside Windermere Real Estate on Third Avenue Saturday. The Moses Lake-based band was one of nine featured at Brews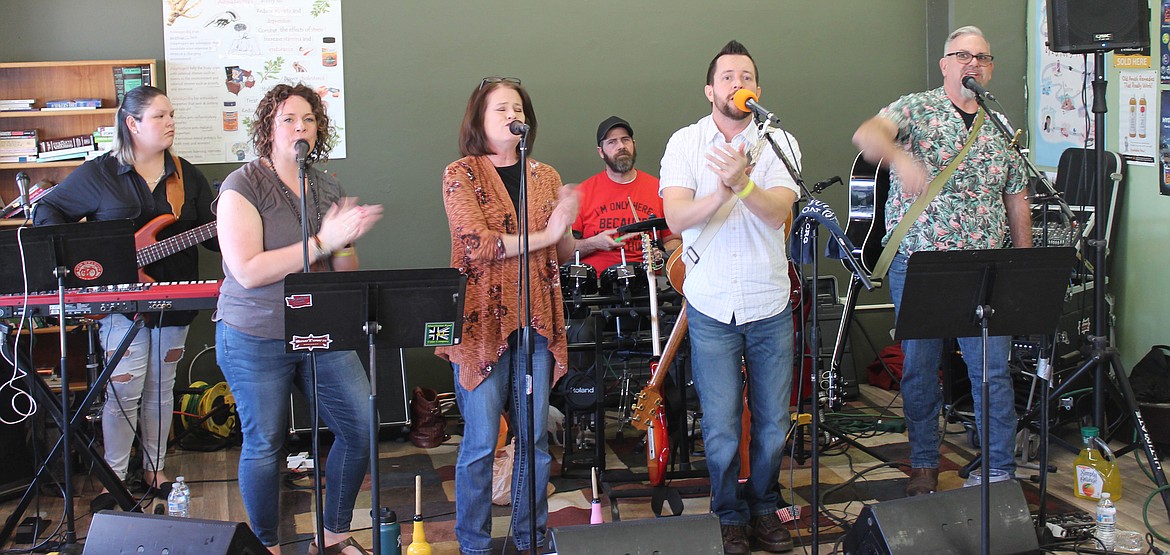 Free Beer Nuts plays its brand of Irish folk rock and punk at Settlers Country Mercantile for Brews and Tunes Saturday.
Joel Martin/Columbia Basin Herald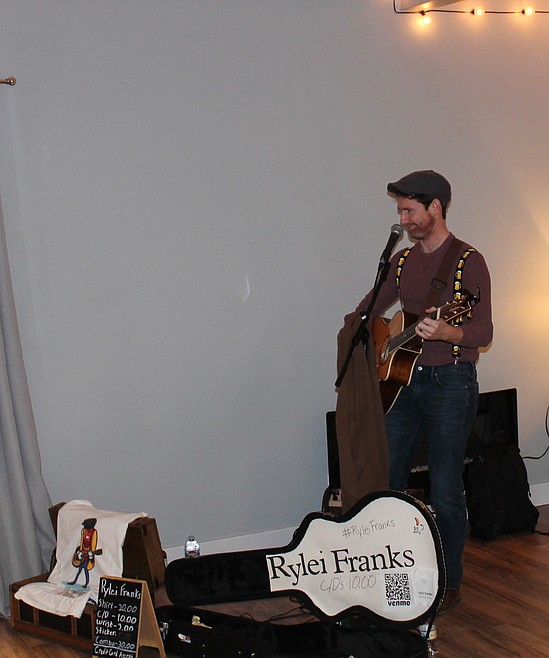 Joel Martin/Columbia Basin Herald Rylei Franks performs durinng Brews & Tunes Saturday in Moses Lake.
Previous
Next
by
JOEL MARTIN
Staff Writer
|
March 2, 2020 12:29 AM
MOSES LAKE — Twelve businesses. Nine bands. And a community tired of staying indoors through the winter. It all added up to a great time Saturday afternoon as downtown Moses Lake came alive for the annual Brews and Tunes festival.
Organized by the Downtown Moses Lake Association, Brews and Tunes placed a local (or near-local) brewery in each of a dozen downtown businesses, where each brewer poured samples of two of its creations. Attendees bought tickets and sample glasses to taste the beers, while local musicians gave their performances in the businesses as well. Not all businesses had entertainment, said Downtown Moses Lake Association treasurer Denise Lloyd, because some of them lacked the space.
This year's event, the third so far, saw a marked increase. Last year the event sold 250 tickets; this year DMLA member and Columbia Basin Herald publisher Caralyn Bess estimated 332 sales. Even more impressive, the event sold out completely the night before, which Lloyd said has never happened.
Only two of the brewers at the event were actually located in Moses Lake: Squirrel Fight Artisan Brewing and Ten Pin Brewing. There was also Ancient Lakes Brewing from Quincy and Rocky Coulee Brewing from Odessa, as well as breweries from Leavenworth, Wenatchee, Pullman and Seattle.
"We try to mainly do Washington (breweries)," Lloyd said.
Attendees picked up their tickets and glasses at stations set up at the Smith Martin Building at Third and Division and Michael's Market and Bistro, located at Broadway and Beech. From there they tried brews bearing names like Boom Shaka Lager, Peanut Butter Death and On Golden Blonde. Fruit beers were popular, including brews made with blackberry, blood orange and pineapple.
Most of the bands stayed indoors, but Moses Lake-based Lake City Blues took to the sidewalk, spreading guitar licks and harmonica riffs down the street. The band is a staple at Moses Lake community events and is celebrating its 10th anniversary this year.
"We've had a good steady flow of people," said singer Rick Serra. "Very receptive, showing their appreciation. Very cool."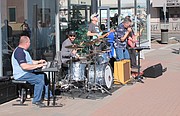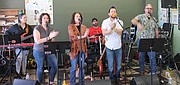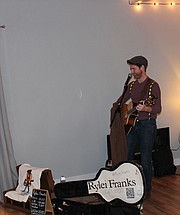 Recent Headlines
---