WIAA releases guidelines for "return-to-activity" in Washington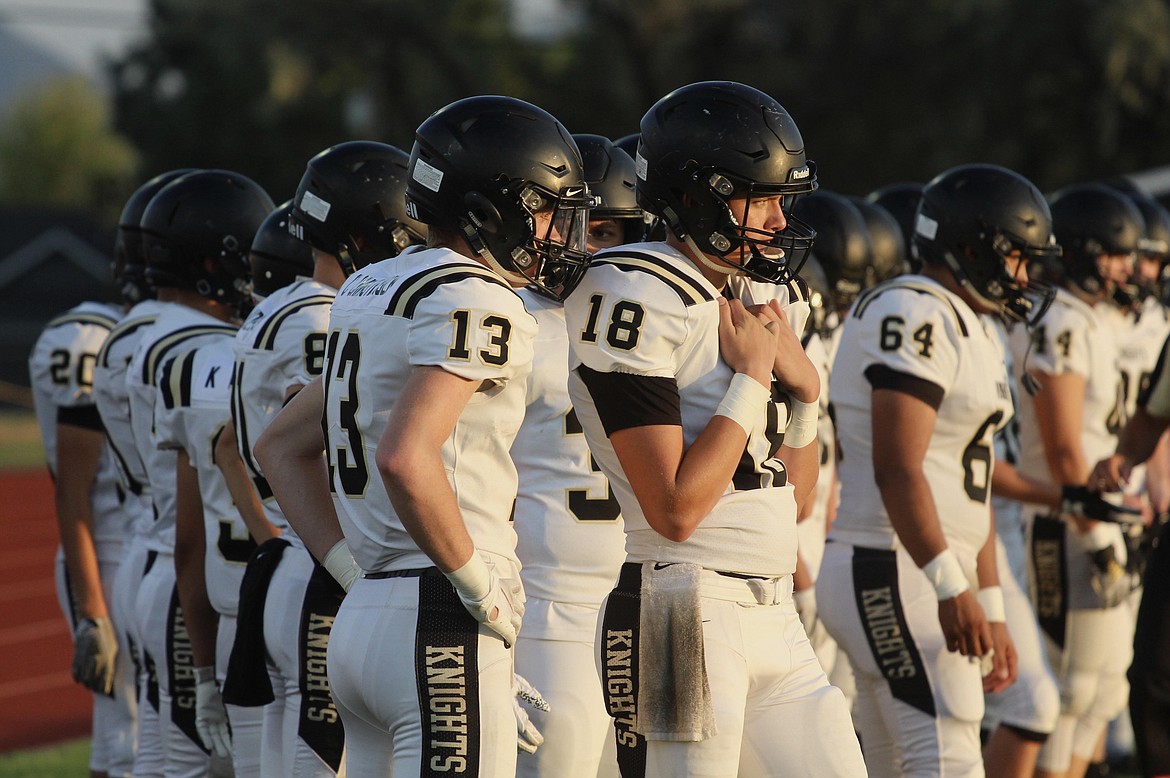 Columbia Basin Herald file photo The Washington Interscholastic Activities Association released return-to-play guidelines and categorized football as a high risk activity.
by
CASEY MCCARTHY
Staff Writer
|
June 25, 2020 11:39 PM
MOSES LAKE — The governing body of high school activities in the state gave some clarity on how the prep season could look this year.
Washington Interscholastic Activities Association (WIAA), partnering with the National Federation of High Schools (NFHS) and WIAA Sports Medicine Advisory Committees (SMAC), released guidelines earlier this week concerning restarting high school activities and athletics across the state.
The WIAA coordinated with the Governor's Office, OSPI and state health officials in developing the guidelines for approaching return to activity. The WIAA's released statement also addressed the possibility that all student activities and athletics might not return at the same time.
While the WIAA works to avoid creating any inequitable opportunities, the NFHS and SMAC support the possibility of returning students to these school-based activities wherever it can be safe to do so.
Numerous points of importance were addressed in the guidelines presented for counties moving through the phases of the state's reopening process. Below are just a few points of emphasis laid out in the WIAA's release.
Guidelines and protocols concerning mass gatherings, testing regimens, and protocols in the event of an individual, or team, testing positive for COVID-19, are undergoing review currently. Guidance on forming these guidelines is being taken from the CDC and state and local health departments.
Given the virtually unavoidable possibility of an outbreak happening during the school year and activity/athletic calendar, the WIAA stated that schools and participants should be prepared to expect period closures. There is also the possibility that a team might be required to self-isolate for a two- to three-week period.
Schools and teams will follow state, local and school district guidelines regarding cloth face coverings. Staff, coaches, officials and any other personnel interacting with participants are required to wear face coverings at all times. Students should be encouraged to wear face coverings as well.
Any schools closed due to COVID-19 may not hold practices, training, workouts or any competition in the school district at that time. Decisions concerning how the team's forfeitures and standings will be affected will be determined by the WIAA when the team is able to return to play.
The WIAA recommended participants and staff in all stages of the reopening process practice guidelines, including screenings for signs of COVID-19 before workouts and events, practicing good hygiene and remaining hydrated.
Individual sports and events were categorized into three risk levels: lower, moderate and high. High-risk activities include football and wrestling. Moderate-risk sports include basketball, volleyball, baseball, softball, soccer, gymnastics, tennis, bowling, swimming relays, track and field events such as pole vault, high jump and long jump.
With the exception of basketball and soccer, most moderate-risk activities could be low risk with appropriate cleaning measures and mask requirements for participants.
Low-risk events include running and throwing events in track and field, individual swim events, golf and cross country. Staggered starts would be ideal in certain cases for golf and cross country.
Specific guidelines for each sport were laid out. For a complete list of return-to-activity guidelines, as well as developing information on the WIAA's process, please visit the WIAA's website at https://seaintsol.net/wiaasecure/subcontent.aspx?secid=1240.
---