School districts make plans for reopening this fall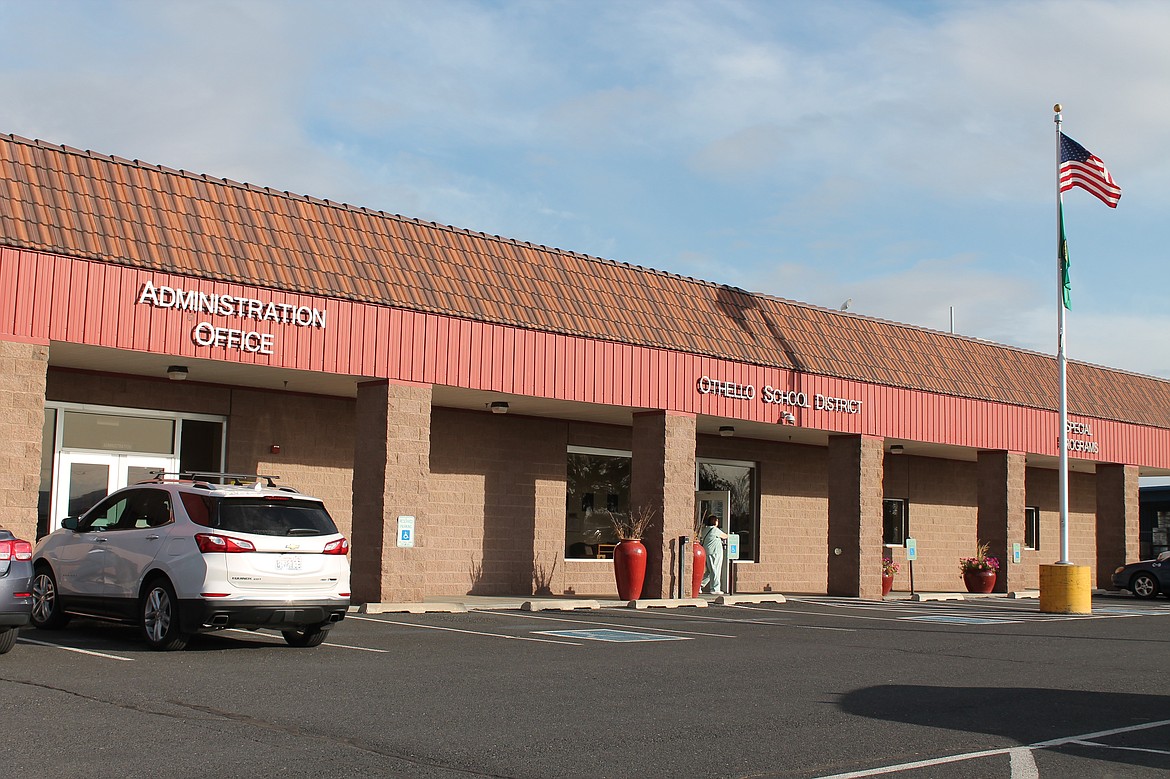 by
RACHAL PINKERTON
Staff Writer
|
June 23, 2020 10:28 PM
OLYMPIA — Last week, on Saturday, June 20, state Superintendent of Public Instruction Chris Reykdal with the Office of the Superintendent of Public Instruction (OSPI) released a video on YouTube regarding the reopening of school this fall and answered four main questions that OSPI has been asked recently.
The first question that Reykdal addressed was whether every student will go back to school in the fall. Reykdal said that due to rules being mandated by the Washington State Department of Health, the answer is probably not. Schools are being required to space students six feet apart.
"There will probably be some version of remote learning," he said.
The second question was regarding the wearing of face masks and why it was being mandated. Reykdal said that the mandate is being given by the Washington State Department of Health. He said that masks are for the protection of others, so those who may have COVID-19 but not know it don't spread it to others.
"It is the ultimate shared sacrifice," he said. "It is a requirement. Staff will be required to wear masks."
Reykdal likened mask-wearing to the safety requirements already in place for PE where students are required to wear closed-toed shoes and other places in the school where face shields and other equipment are required to keep students from injury.
The third question was regarding the rule requiring six feet of separation between students. Reykdal said that this is one of the things that districts are having to plan for. He said that keeping students six feet apart for the majority of their time in school will make it easier for contact tracing to occur when a student does test positive for COVID-19 and will hopefully result in shorter school closures if they are needed this fall. He also encouraged parents to keep kids off of buses by dropping off and picking up students or having students walk or bike to school. For those students who have to ride the bus, masks will be required and social distancing will be used on buses as much as possible. Buses will only be at full capacity at the end of the bus trip.
Reykdal also addressed those parents who have concerns about sending their children back to school in the fall. He said to express those concerns to the school district and to work with the district to figure out workable solutions for the further education of the children.
Locally, school districts are trying to figure out how this guidance applies to their situation. Both Othello and Royal school districts have used surveys to gauge how those they serve feel about the different options available for the upcoming school year. While the Royal School District's survey is closed, the results are available on the district website. Othello School District's survey is open through this Friday, June 26. The link to the survey can be found on the school district's Facebook page.
Districts are also in meetings, planning how this fall will look for each district. Each district's plan will look different, based on the space available in the district. Wahluke Interim Superintendent Andy Harlow said that the spectrum of what school could look like ranges from all students coming back to school as normal to total distance learning. His preference would be to get all students back in school with social distancing and masks. But if that is not a possibility, the district will have to do what is being called "blended learning," in which students are in class part of the week and do online learning part of the week.
One of the challenges that Othello School Board member Kenneth Johnson sees with the blended learning model is the ability for students to access the internet. He expressed his concern during an Othello School Board meeting on Monday, June 22.
"I see a lot of challenges going forward," Johnson said regarding student connectivity and the wearing of masks and social distancing in the classroom.
Othello School Board member Jenn Stevenson said that having two different schedules for younger and older students may cause hardship on parents if they have children in both age ranges. The Othello School District is hoping to figure out what this fall will look like in its district by the end of July.
Royal School District Superintendent Roger Trail said that a big piece of his district's plan is how to continue student learning if school is shut down again.
"Many schools are calling this Continuous Learning 2.0," Trail said.
The Royal School District would like to see school open in August with all students in the classroom.
Harlow expressed the same sentiment. While he would like to see all students back in the fall, he realizes that school may get shut down again.
Harlow has three school-age children of his own. He said that two of his children did well with distance learning, while one did not. He is familiar with the challenges surrounding distance learning.
"We just have to get our kids back," Harlow said. "The (learning) gap is getting so great."
Rachal Pinkerton may be reached via email at rpinkerton@suntribunenews.com.
---