Impromptu protests appear in Moses Lake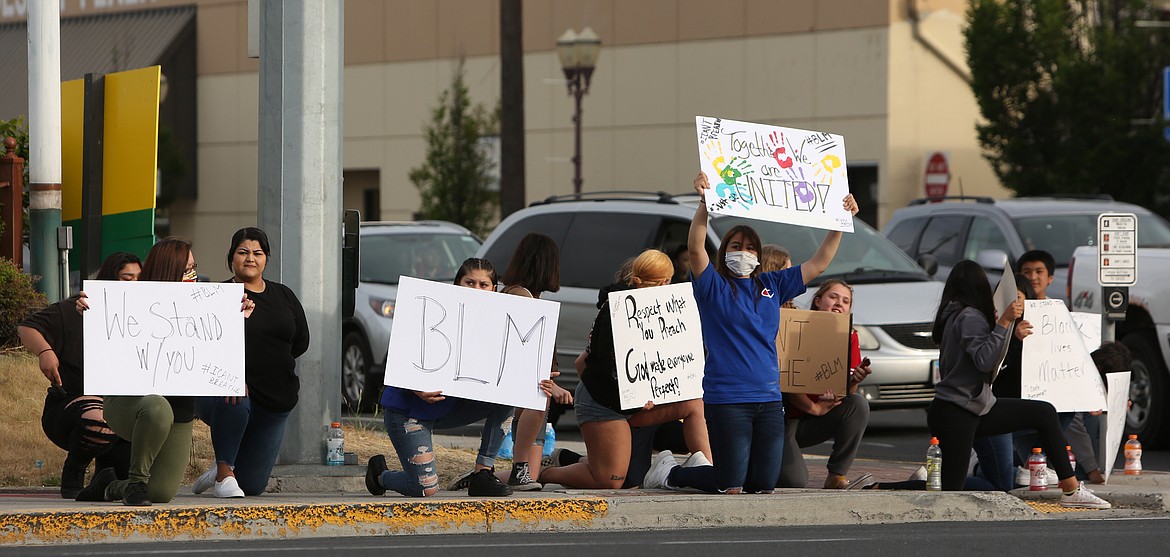 Protesters take a knee while holding up signs to show solidarity with the Black Lives Matter movement Tuesday night in Moses Lake.
Connor Vanderweyst/Columbia Basin Herald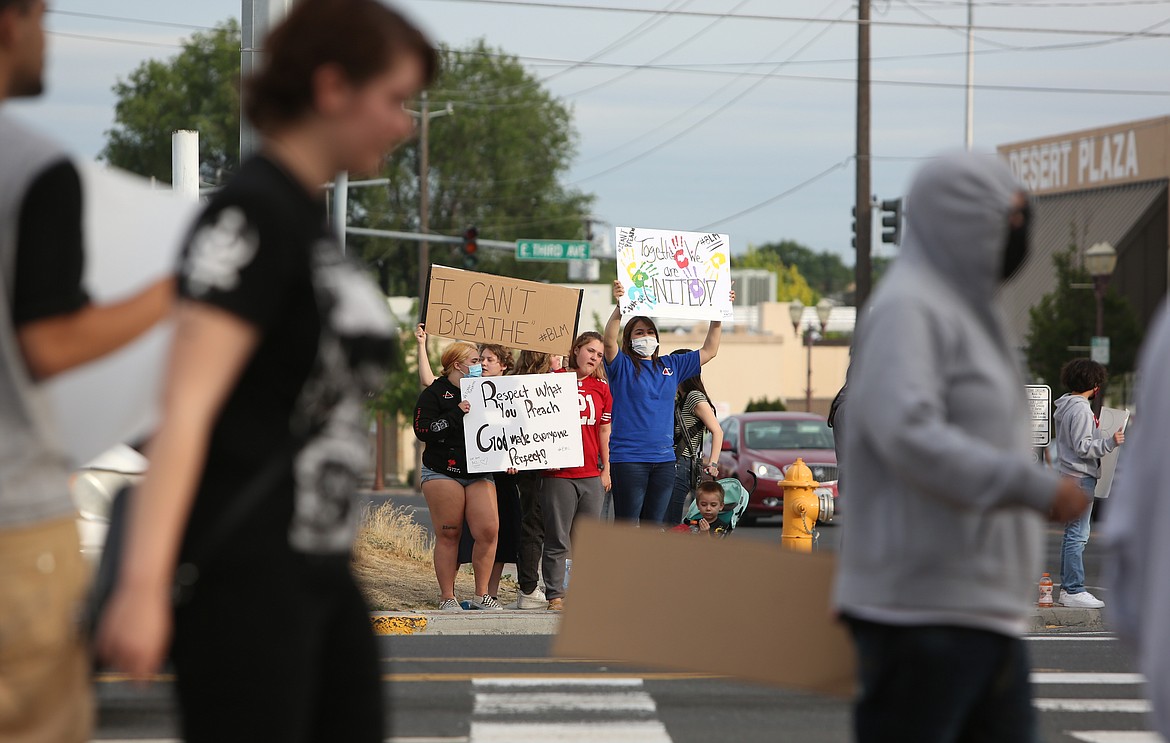 Connor Vanderweyst/Columbia Basin Herald At least 30 people gathered in Moses Lake on Tuesday to protest racial injustice.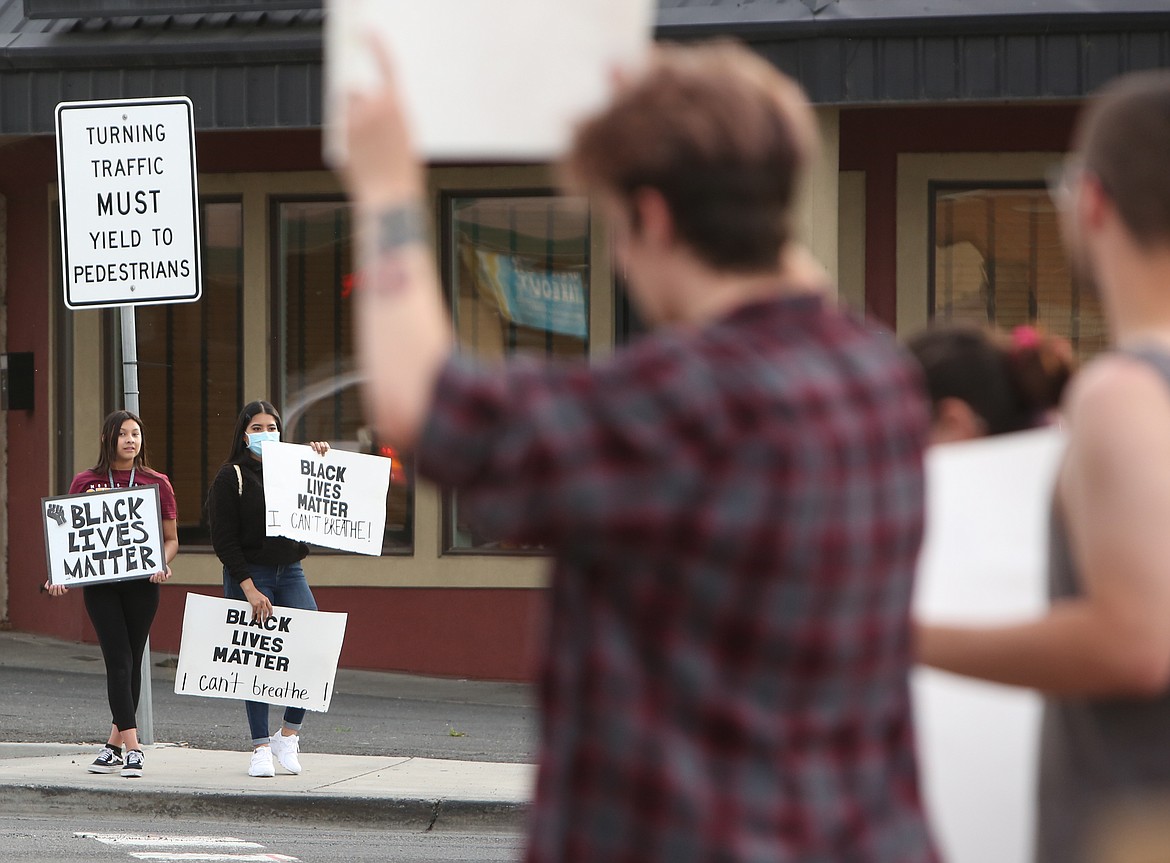 Connor Vanderweyst/Columbia Basin Herald Protesters flanked the intersection of Broadway Avenue and Stratford Road on Tuesday night in Moses Lake.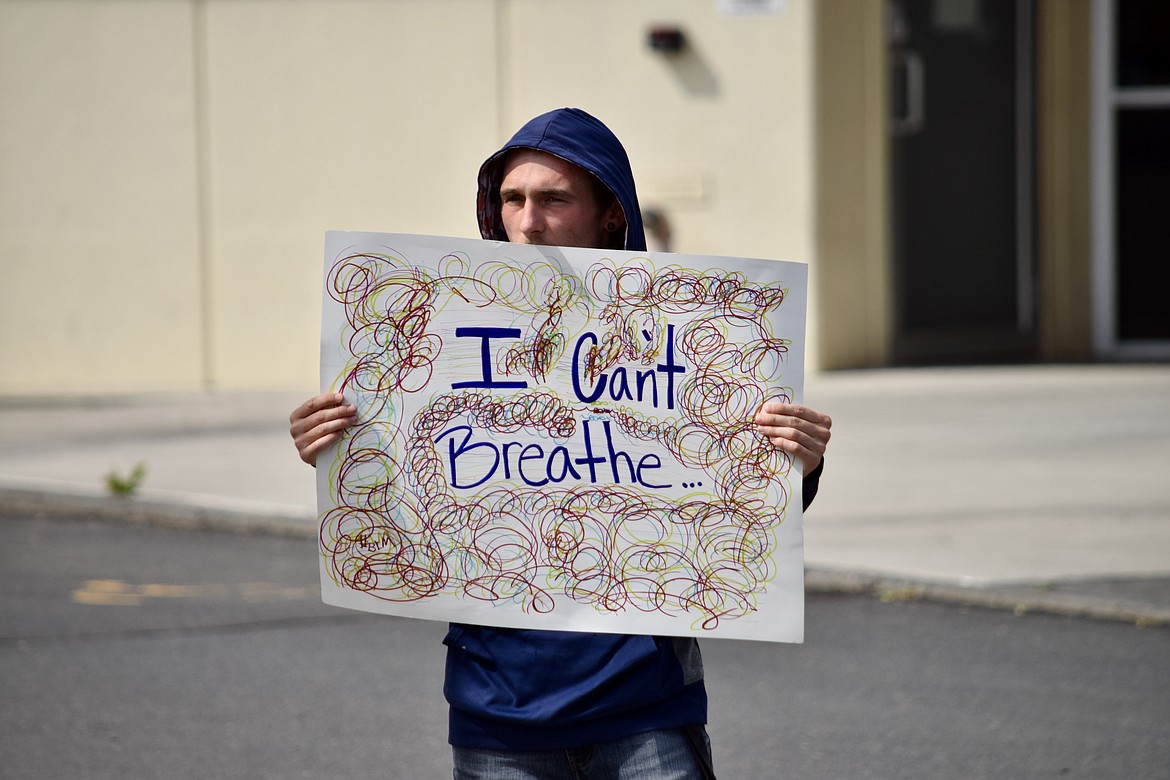 Jonathan Palmer, 22, holds up a sign outside the Moses Lake Public Library on Tuesday afternoon echoing the words of George Floyd, who died in an incident with Minneapolis police May 25.
Charles H. Featherstone/Columbia Basin Herald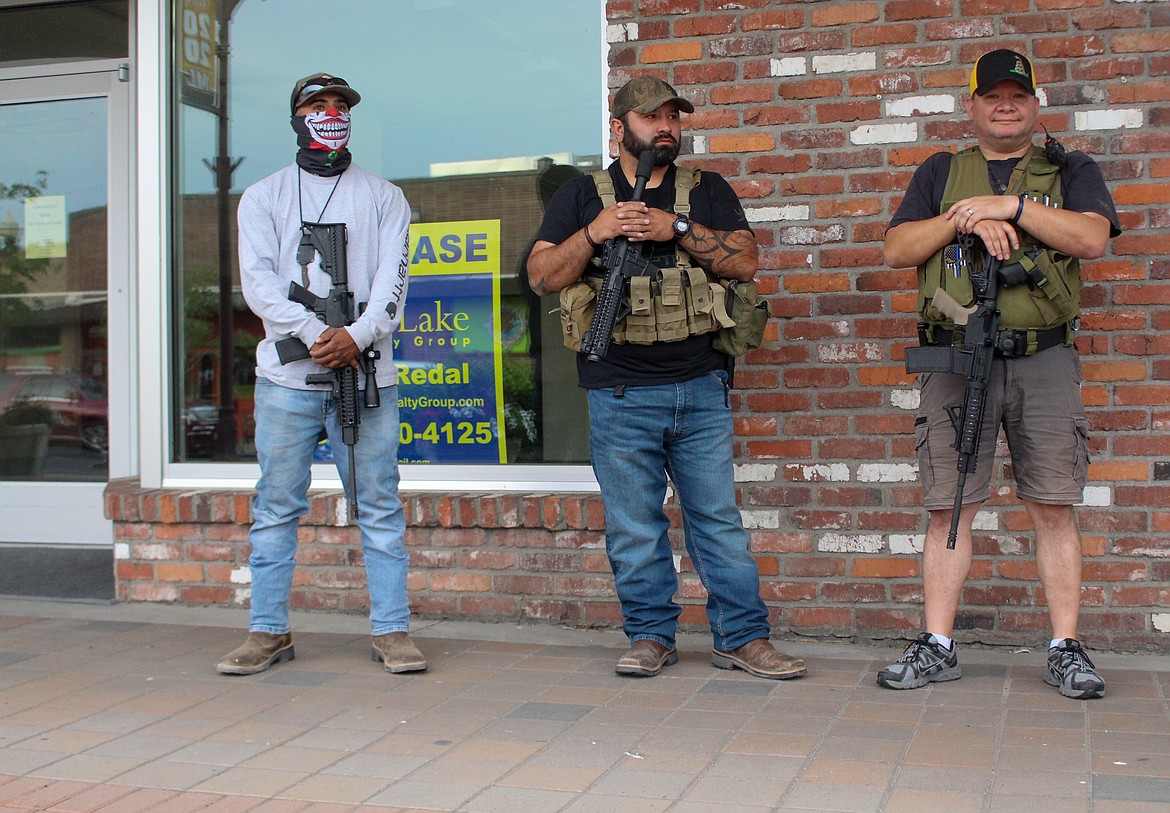 Casey McCarthy/Columbia Basin Herald Community members gathered outside downtown Moses Lake storefronts hoping to deter any possible looting or violence that might take place during Tuesday's protest.
Previous
Next
by
STAFF REPORT
Staff Report
|
June 3, 2020 12:19 AM
MOSES LAKE — Upward of 30 people gathered at the intersection of Broadway Avenue and Stratford Road on Tuesday evening to protest police brutality and show solidarity with the Black Lives Matter movement.
A smaller gathering had started earlier in the day near the Moses Lake library.
The larger group in the evening flanked both sides of Broadway Avenue and held signs that read "together we are united," "respect what you preach," "God made everyone perfect," "we stand with you," and "black lives matter."
Some demonstrators knelt or held raised fists in the air.
At the busy Moses Lake intersection, many cars honked to show support as they drove past the group.
One protestor said the reception was "mostly love" but also noted that there had been a few passersby who disagreed with the message.
Protests much larger in scale in Seattle and Spokane devolved into riots over the weekend. Other cities around the nation have seen property damage and looting.
Those who attended the Moses Lake demonstration Tuesday stressed the peaceful nature of the activity and said they remained on the sidewalk.
Later in the evening, about two blocks away, 20 to 25 people, some of them armed, gathered outside storefronts along West Third Avenue in downtown Moses Lake. One of them, Jim Leland, said he had seen similar gatherings in Snohomish and Coeur d'Alene, Idaho, and hoped to deter anyone looking for trouble. The individuals protecting businesses were not affiliated with any group, Leland said.
A larger demonstration, a march and vigil, is being planned by a group of young people to be held, peacefully, in Moses Lake on Sunday to protest the death of George Floyd, a black man who died in the incident with Minneapolis police that triggered the protests across the country.
Recent Headlines
---