Three candidates run for open commission seat
by
CHARLES H. FEATHERSTONE
Staff Writer
|
July 31, 2020 12:05 AM
EPHRATA — The retirement of four-term Grant County Commissioner Richard Stevens, who was first elected in 2004, means the race to fill the Commission District 1 spot and represent the northern portion of Grant County is wide open.
Running for that seat are Hartline-area farmer and pastor Danny Stone, Ephrata City Council member Mark Wanke, and former Grant County Sheriff's Deputy Earl Romig.
Commission District 1 covers from the very north end of Grant County south to Ephrata and portions of the Moses Lake area east of the city outside the city limits.
The Columbia Basin Herald emailed each candidate a series of questions about important issues this year, and each replied by email. The answers have been edited for clarity.
1) What is your view on how Grant County Health District has handled the COVID-19 outbreak in Grant County, and what would you like to see done differently? What leadership would you provide in the county's response to the pandemic?
Danny Stone: I think they have done a good job in publishing statistical information concerning the outbreak. They have also done well providing information on resources available to citizens and businesses. Their home page has consistently provided links to these and more from the beginning of the COVID-19 situation.
The Grant County Health District and its board are required by RCWs to enforce the rules, regulations, et cetera that the state Board of Health sets. During this pandemic, I believe the health district has been forced to operate within those parameters whether or not they applied very well to our local situation. That is a difficult position to be put in. Not knowing the intricacies of the communication coming from the state and any pressure applied from above, it would be inappropriate in my estimation to voice much, if any, criticism of the health district or the board until actually sitting in the meetings.
I'm not sure why only one county commissioner participates in the monthly meetings of the Grant County Board of Health, but during a time such as this I would want to be as informed a possible so attendance would be a priority. Also, I would want to engage the county's legal advisers to consistently look at mandates, rules, regulations, et cetera coming down from the state to do all that can be done to protect the rights and liberties of our county's citizens and businesses.
Mark Wanke: The Grant County Health District bases their decisions on science. I have worked with County Health Officer Alexander Brzezny for five years. He is highly professional and has given up offers to move elsewhere turning down a much higher rate of pay. He felt a calling to help the people of Grant County as a doctor and is a respected health leader of our county. The role of a county commissioner is to listen to and support the science-based decisions made by our county health leaders. Brzezny and other health officials have stressed that wearing face coverings is our best line of defense when we cannot remain six feet or more apart until a vaccine is available to the masses. I will support this science.
Earl Romig: The Grant County Health District has tried to protect the citizens of Grant County throughout the COVID pandemic. The staff is comprised of talented and dedicated professionals utilizing information they can obtain and acting on the side of extreme caution. I would like to see a "layman" Health District Community Advisory Group formed in order to involve more individual community members as well as keeping the public more informed through greater transparency. I would also support examining the benefits of making the health district a county department, which is the practice in more than 30 counties in our state. I believe "elected leadership" brings about more transparent and accountable government.
2) How would you handle the expected budget shortfall this year? What would you cut? Would you look for additional revenue?
Danny Stone: I would want to hear regularly from our county treasurer the trends as the county opens up to get as clear a picture as possible of what that shortfall will be. Then, as any business or family would do when faced with a similar situation, I would push for adjustments. The commissioners have already asked departments to cut three percent across the board. That's an important start. I can't at this point say specifically what might need to be cut if those current cuts prove inadequate. It might be best to push for another percentage cut across the board, or it may be best to target some cuts. I would say that all areas of expenditure need to be looked at without prejudice for any level of targeted trimming.
Too often it seems easy for legislators to think they can just shake the taxpayer "money tree" over and over. Most of the taxpayers have had to cut back during this time and I would hope county government could be an example of that, as much as is possible, as well.
Mark Wanke: It is important to live within a budget. Together with the other commissioners, I will work with them to stay within the budget that we agree upon.
Earl Romig: Currently, the fears of a tremendous sales tax shortfall are not being realized. However, I do believe there is always room for more efficiency in government. Furloughing employees is an absolute last resort. Delaying capital projects and actively promoting buying locally in order to keep more sales tax at home would be two solutions. I would also support hiring a grant writer so as to take advantage of more grant funding available nationally. Working with our committed elected county officials will ensure Grant County surviving and thriving during these difficult times.
3) There's a lot of talk right now about defunding the police or reforming police practice. As commissioners, you oversee the county's budget, and that includes the sheriff's office. Are there changes you would like to see in how the sheriff's office does its job?
Danny Stone: For me, defunding the police is ludicrous. Reforming police practices is always taking place as new technology comes available and new policing techniques are introduced. Our sheriff's office should always be open to change, if it's good change. As far as any changes that I would like to see, there may be, but I need more opportunity to listen to the department and to citizens. I would also like to get to know our officers better. Maybe they would allow a commissioner to do a "ridealong" to see the county more clearly from the law enforcement perspective. I would appreciate that opportunity.
Mark Wanke: I will work to support our police and county deputies in the Sheriff's Office. I do not support defunding the police! I will support training that is deemed necessary to assist them in their very difficult job. As a commissioner, we manage the county budget, not their personnel.
I would like to see the water patrol reinstated. As a campground host at the very popular Steamboat Rock State Park, I see the many boaters on the water, the large parking lot in day use has been full and boaters turned away. Currently, there is no water patrol in the summer months. I also know that this park is not unique in boating demands. I would like to re-examine this matter.
Earl Romig: Public safety is the most critical responsibility of not only our sheriff but also our commissioners. I am absolutely opposed to the current defunding of law enforcement movement. Due to our central location, Grant County has a significant crime, gang and drug problem. The commissioners, the sheriff and the community must partner together to combat these issues. It is unacceptable to have removed our marine patrols from our lakes and river due to budget restraints. As a commissioner I will find a way to fund these positions.
4) Along those lines, what — if anything — should the county do in the Larson community, where much of Grant County's crime occurs?
Danny Stone: I need to understand that situation better to be able to bring input there. One thing I do know is there are many law-abiding citizens in that community who deserve to live in safety and security. As a county commissioner, I see that as paramount in importance. If families and businesses don't think Grant County is a place where they can live and grow and enjoy safe and peaceful streets, they will not come here nor will they stay. We want our young people to find good jobs and great neighborhoods to raise their families in. That will make us a strong, vibrant and growing county.
Mark Wanke: I am aware of this problematic area as I stay up on the local news. This area is not unique as there are other difficult areas in our county. In any city or county budget anywhere, the law enforcement budget is always the largest. A safe community is number one. Their training, special equipment, and 24/7 coverage of their area is necessary to make this happen. All this costs money and I feel it is money well spent. Our county is large in size and distance. It takes personnel to be able to cover it.
Earl Romig: The camera systems have helped as have community forums the sheriff has created. Through a partnership between our prosecutor, sheriff, the commissioners and the Larson area community we can continue to reduce crime on the base. Neighborhoods can actively make a difference in their future.
5) How do you think the county should address the homeless situation? What would you, as commissioner, do to help deal with the problem?
Danny Stone: I believe we need inpatient mental health and drug and alcohol treatment centers for many of these folks. Where homelessness is not addressed, crime grows. It is often overlooked and I believe that is wrong. If crimes are committed by these hurting individuals and it's obvious the aforementioned issues are in play, I'd like to see them provided a choice. I think that choice should be treatment or a legal penalty for their crime. I'd like to see a private/public partnership develop across the state for these issues. If drugs or mental health are not in play and the person is a common criminal choosing the lifestyle, let the legal system play out, hopefully for justice and rehabilitation. If homelessness is precipitated simply by hard times, I would first like to see private, non-profit groups spearhead opportunities where people in desperate times can be provided short-term help as they get back on their feet. It would be my preference that the county could be an encouragement to all these ideas without footing the entirety or even the majority of the cost.
Mark Wanke: Homelessness is a difficult situation in any city and county. The answer is not an easy one or there would be no problem. Individuals that experience chronic homelessness have underlying issues that need to be addressed before they can be expected to function in the capacity required to maintain a home. I will work with the subject matter experts at Grant Integrated Services to ensure necessary resources are available to assist our homeless citizens. Grant Integrated Services offers supported employment and housing services; I would like to learn more about these programs and assess how I can support them.
Earl Romig: It is my belief Grant County has significantly more of a drug problem than a homeless problem. Many of our "homeless" are on the streets due to drugs rather than hard financial luck. We desperately need to address our heroin and meth problem. Once again, this can only be accomplished through partnerships with the community. For those who are homeless due to non-drug-related issues we must use compassion and benevolence in finding safe, warm and adequate shelter for these families.
Charles H. Featherstone can be reached at cfeatherstone@columbiabasinherald.com.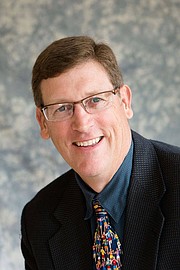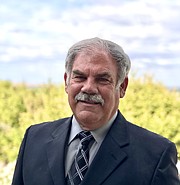 ---