May sales tax receipts for Grant County much higher than expected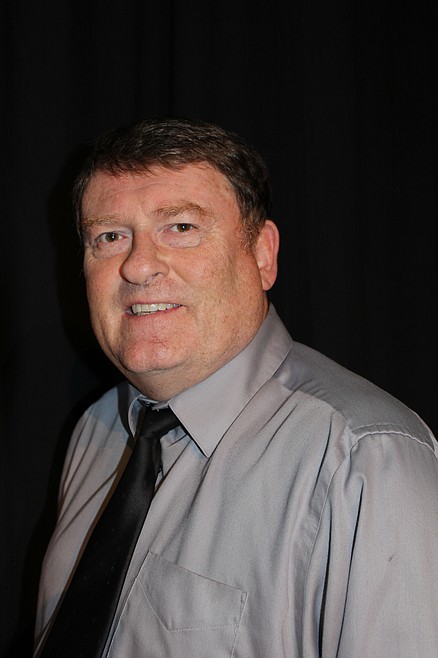 Darryl Pheasant/courtesy photo Darryl Pheasant
by
CHERYL SCHWEIZER
Staff Writer
|
July 31, 2020 12:13 AM
EPHRATA — Even though many local businesses were closed throughout most of May, people in Grant County still spent money. Sales tax receipts were about double for May.
Grant County Treasurer Darryl Pheasant said the county received about $1.37 million as its share of sales tax receipts in July, which reflects sales made in May. Normally the county receives $650,000 to $700,000 in sales tax revenue in July for May, Pheasant said.
The sales taxes remitted to the county are from sales transactions in the unincorporated areas — places within the county and outside of cities. Sales tax revenue goes into the county's general fund.
"I don't recollect getting that much in my 34 years (as treasurer)," Pheasant said.
As for why the county's tax receipts were up so dramatically, "I have no idea," Pheasant said. He talks regularly with his fellow county treasurers statewide, he said, and they came up with what they thought were some likely scenarios when the lockdown started. Most of the things they thought would happen haven't happened, he said.
Many businesses were closed statewide and movement severely restricted in March as the COVID-19 outbreak expanded. The state-mandated closures lasted through April and began to be lifted in mid-May, although some businesses remained fully or partially closed until late May. Some are still closed.
Pheasant said some of the increased revenue may be due to a change in state law that changed how online sales taxes are collected. Previously it was up to the buyer to calculate the tax and pay it, and many people just didn't bother, he said. Now it's calculated at the time of sale.
"It doesn't look like spending slowed down at all," Pheasant said.
Buying habits did change. Whereas before some people may have driven outside the county to shop in person, when the lockdown hit they shifted to buying online, he said.
The tax is paid to the jurisdiction where the buyer lives.
Pheasant added that some of the rise might also be due to a large purchase by a big organization, such as Grant PUD, which sometimes creates a spike in revenue for the county.
However, the county will take a financial hit from the canceling of concerts at the Gorge Amphitheatre. The county collects money from ticket sales, and with all but one concert canceled, Pheasant estimated the county would not receive about $1.45 million in expected revenue.
Property tax collection has been near normal, Pheasant said. Many landowners opted to pay the property tax bill in full in April, rather than paying half in April and half in October.
---