WIAA Executive Board continuing to work on revisions and guidelines for the 2020-21 athletic year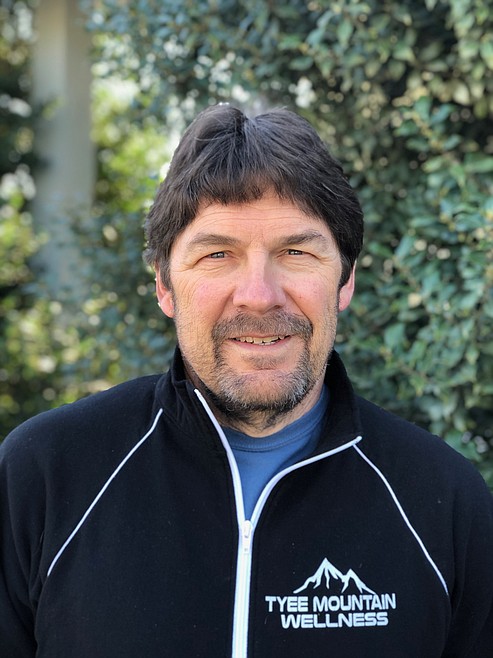 WIAA Executive Board Director and Lind-Ritzville High School Athletic Director Greg Whitmore wrapped up his last meeting as board director on Tuesday as the executive board continues to work on revisions for the 2020-21 year.
Courtesy photo
by
CASEY MCCARTHY
Staff Writer
|
July 29, 2020 11:23 PM
RENTON — The Washington Interscholastic Activities Association (WIAA) Executive Board continued planning and actions for the 2020-21 athletic calendar. After making the decision to move next year's athletics to a new four-season schedule, the WIAA took additional actions at this week's meeting to ensure events could be held next year.
The executive board decided on Tuesday to make all fall sports alternative sports, meaning schools will have the option to hold their regular season in the fall prior to the WIAA State Championship at the end of Season 3.
Board Director and Lind-Ritzville High School Athletic Director Greg Whitmore said one of the main focuses for the board at this week's meeting, and moving forward, is coming up with benchmarks for programs to reach in order for athletics to return. Trying to land on a definite number has been a challenge, Whitmore said, especially while not knowing what schools are planning on doing in the fall.
"In the end, not knowing what schools are going to do with their reopening plan, not knowing what COVID's going to do, we just decided to make all the fall sports alternative sports," Whitmore said.
He added that they are still determining how sports will be handled in school districts making the decision to continue virtual learning in the fall.
Girls swim and dive season has officially been moved to Season 3 as well. Whitmore said the decision came after concerns were raised from pools, both indoor and outdoor, about holding any events this fall. Competitive cheer will move to Season 3 as well.
Practices for the 2021 football season in the spring were moved up to begin on Feb. 17, matching the start date of other Season 3 sports. Season 2 will begin practices on Dec. 28.
Due to the revised athletic calendar, the WIAA has also moved the out-of-season period back to allow schools some time to adjust to returning in September. The out-of-season coaching period is now set to begin on Sept. 28, lasting through Nov. 30.
Schools will be allowed to schedule 70 percent of their typical number of contests for each sport season.
Whitmore said navigating the past few months since COVID-19 came into play in March have been complicated. In a time frame where they'd typically have two meetings, Whitmore said, they've met 14 times this year.
"The philosophy and the goals are all the same," Whitmore said. "Yeah, the challenges are all unprecedented, but challenges are fun. That's what we do as athletic directors, coaches, and all of that. We're used to more certainty, obviously, year to year, and so not being able to provide more answers and guidance drops us crazy, and our staff crazy."
Despite the challenges and hurdles, Whitmore said he feels the struggle has brought people together, while also teaching them a lot of things that will continue to help beyond COVID-19. He said he takes his hat off to his staff, and everyone at the WIAA, for the time they've put in to try and provide guidance for schools through fluid situations.
Tuesday's meeting with the WIAA Executive Board marked Whitmore's last as board director as his term comes to a close. He said he's hoping the growth and camaraderie that's come from the last few months will help as challenges pop up down the road.
As the head football coach for Lind-Ritzville, Whitmore said he's typically gearing up with coaches meetings and practice plans coming together around this time. Now, he said he's working to shift his mindset toward that first chance to get together in late September.
As athletic director, Whitmore said a number of questions come to mind, including what putting together a seven-game schedule looks like in an 11-team league.
"It's all really interesting," he said. "I keep going back to what we've put together right now still provides hope that we're gonna get all these activities and some meaningful events in for these kids. I keep holding out hope, and I keep telling the kids that, the parents that."
Hopefully, he said people will do everything they can to help minimize the spread of the coronavirus, and maybe even start getting some good luck. At the very least, Whitmore said he hopes they can hold these reduced seasons for the kids.
---