Moses Lake Christian Academy has a new teaching-learning director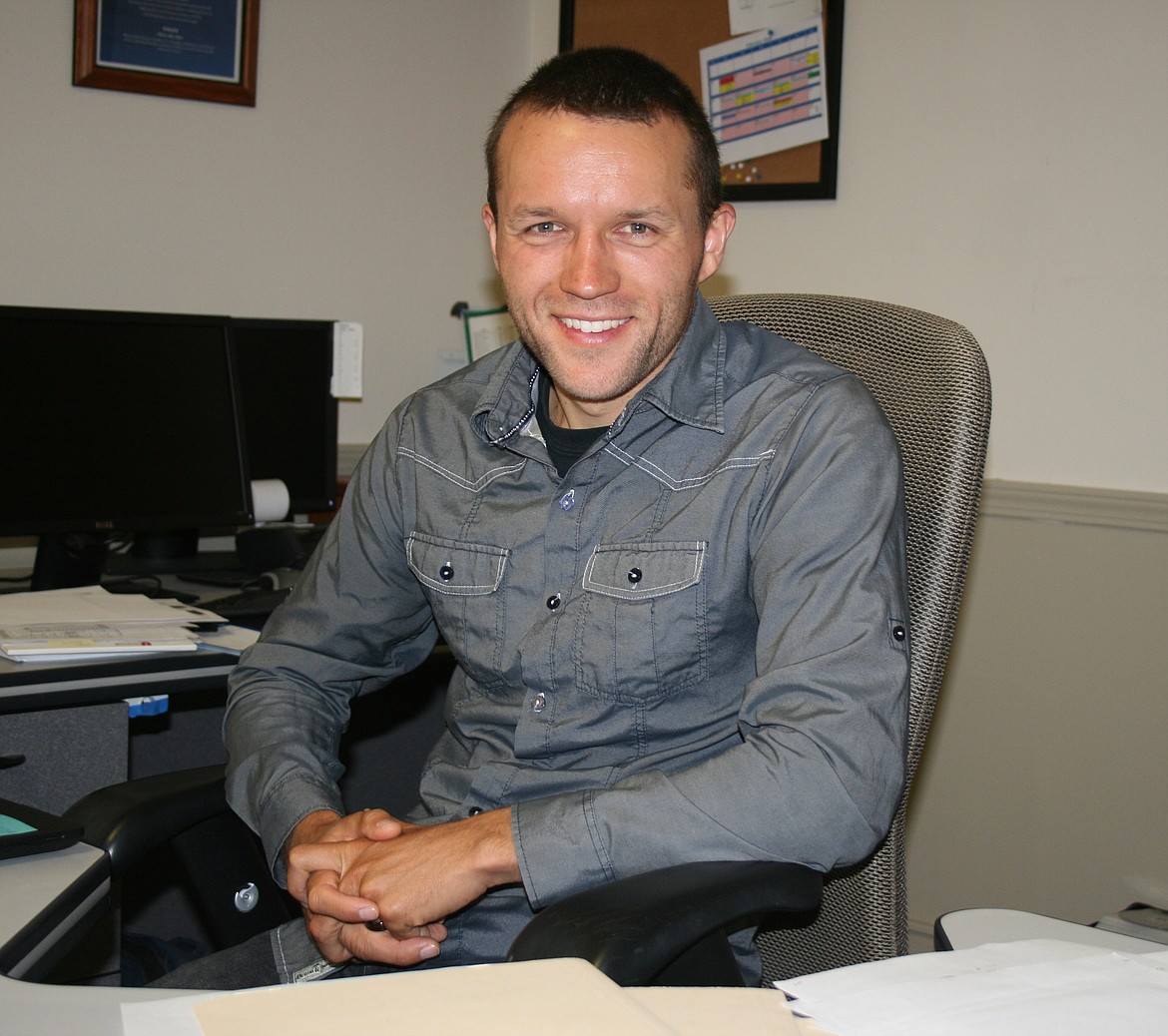 Cheryl Schweizer/Columbia Basin Herald Daniel Timofeyev is the new director of teaching and learning at Moses Lake Christian Academy.
by
CHERYL SCHWEIZER
Staff Writer
|
July 29, 2020 11:21 PM
MOSES LAKE — Daniel Timofeyev is the new director of teaching and learning at Moses Lake Christian Academy.
He replaces Mark Perry, who was interim director of teaching and learning for the 2019-20 school year.
Moses Lake Christian Academy is a K-12 school that also offers a preschool. The MLCA board of directors made some changes to its administrative structure at the end of the 2018-19 school year, replacing the Head of School and principal with a director of teaching and learning and a business manager. Perry, a longtime school administrator, was hired on an interim basis. The director of teaching and learning focuses on ways to improve learning and teacher training.
Timofeyev is an MLCA alumnus. He graduated in 2007. Seven of his brothers and sisters also graduated from MLCA, he said.
Prior to joining the MLCA staff, Timofeyev was a psychologist in the Sumner-Bonney Lake School District in Sumner, near Tacoma.
His interest in psychology dates back to his high school days, inspired by an MLCA teacher and counselor. He liked the idea of being able to take care of people and learn more about them, he said.
He went to graduate school with the goal of becoming a school counselor.
"I kind of fell into it (school psychology)," he said. "More of God's plan, maybe, for me."
Two of his sisters earned degrees in psychology, he said, and one brother is a social worker.
He stayed involved at MLCA even as he went on to college, graduate school, and to work. He was a volunteer assistant coach for the MLCA basketball team, taught a zero-hour class in psychology and was the commencement speaker in 2017.
Most of the Timofeyev family is still around Moses Lake and Grant County, he said, and that too was a reason to come back. Many of his brothers and sisters have careers in education.
"We enjoy talking to each other about education in our specific areas," he said. His wife, Tanya, is a nurse at Samaritan Healthcare.
Administrators at MLCA, in common with administrators at public and private schools across the state, currently are trying to figure out how to open their doors for the 2020-21 school year. Public and private schools were closed in March in an effort to combat the COVID-19 outbreak.
Timofeyev said MLCA officials tentatively have decided to start the school year with on-campus instruction, after a lot of prayer and planning. Buildings and classes have been analyzed to determine if the school can meet the requirements.
But of course circumstances can change.
"It does change, day to day and week to week," Timofeyev said.
The academy's teachers have been working to meet the challenge, he said.
"I think that's the beauty of teachers. They're very creative," he said.
Timofeyev hopes to emphasize both high educational standards and a commitment to helping people, he said, at school and in the community. He will encourage MLCA students to lead by example.
"A servant leadership mindset and a servant leadership heart," he said.
He said he's excited for the challenge. "I love education, and I love God, and putting those two together is just awesome, I think," he said.
---