Quincy graduate promotes value of education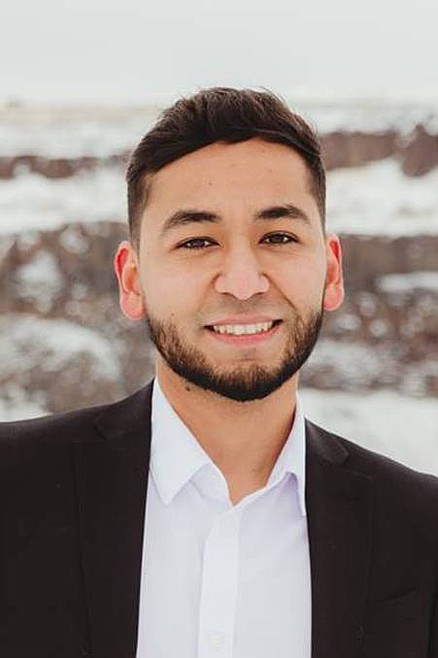 Edward Pinto said his mom and dad taught him the value of a good education.
Courtesy photo
by
CHERYL SCHWEIZER
Staff Writer
|
July 19, 2020 11:10 PM
QUINCY — Edward Pinto gives his parents credit for showing him the value of education. It shows today in his career as a teacher and in continuing his own education to the point of recently completing a master's degree from Western Governors University.
Pinto said he didn't really work as hard as he should've during some of his grade school years in Quincy.
"My parents are the ones that pushed me," he said.
German and Carmen Pinto always emphasized the value of an education to their children, and eventually, Edward Pinto said, he listened.
By the time he graduated from Quincy High School in 2010, college was in his plans.
"I wanted to make my parents proud, and I want to be an example for my four younger sisters," he said.
He also tries to emphasize the value of education for the kids in his classes at Wapato High School, where he teaches Spanish.
Pinto graduated from Big Bend Community College, then enrolled at Central Washington University. "With no clear plan, to be honest," he said.
A CWU professor, Alejandro Lee, inspired him to think about teaching, and specifically, teaching Spanish.
He's in his fourth year at Wapato High.
"I love teaching," he said.
Building relationships with his students helps make it a good job.
"That's one of the greatest parts about teaching," he said.
Getting to know students also makes him a more effective teacher, he said. He noticed that when he got to know his students, they respected him more.
"If they see that you care, students will work for you," he said.
Along with his teaching job, he has served as the WHS mariachi band adviser.
He's still considered a rookie when it comes to teaching, he said. He decided to pursue a master's degree to increase his knowledge of his profession.
Pinto used the program through the online, nonprofit college Western Governors University to earn a master's. He was recognized as WGU's 20,000th graduate in Washington.
The master's program took him exactly one year, and it was a challenge. "It was hard work," he said.
With the degree earned, he's done for a while. But it might not be his last time in college.
"Ultimately, who knows? You never stop learning," he said.
His wife, Sarah, also a Quincy graduate and teacher, earned a master's degree with WGU, too. She's a middle school science teacher in Selah.
Edward wanted to make his family proud and be a role model for his sisters, and he said he believes he is achieving those goals. His sister Karen Pinto is a graduate of the BBCC nursing program, and she also went on to earn a master's degree through WGU.
Cheryl Schweizer can be reached via email at education@columbiabasinherald.com.
Recent Headlines
---