Fire starts on Saddle Mountain, grows to 1,400 acres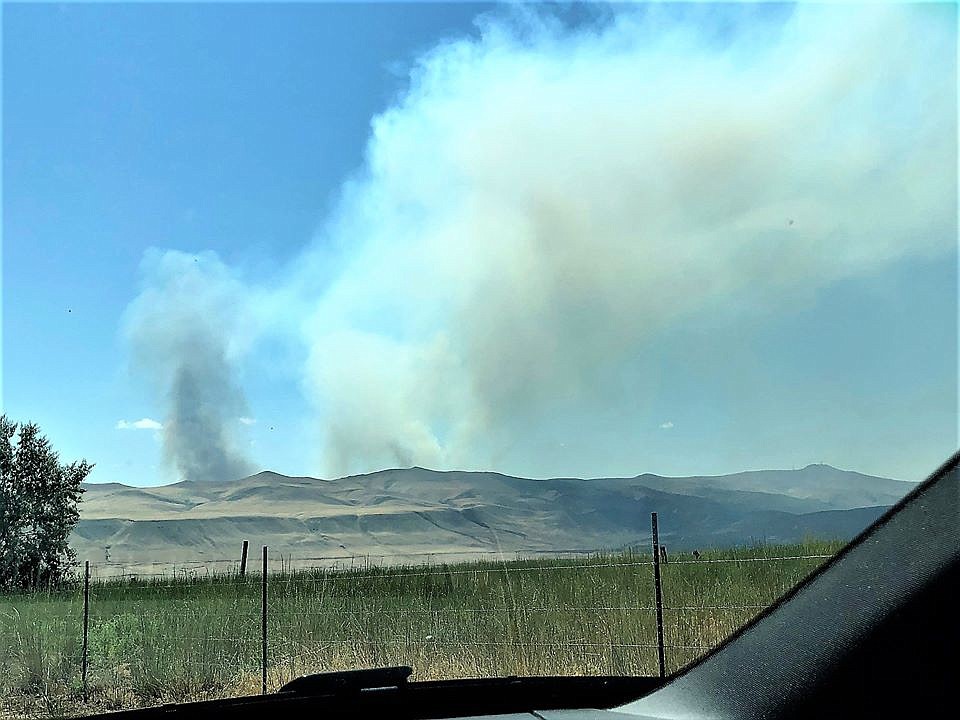 MATTAWA — Firefighting units from around the region responded to a fire on Saddle Mountain, east of Mattawa, on Monday, according to Grant County Sheriff's Office. When it was first reported, about 2:30 p.m., the fire was estimated to be between 300 and 600 acres and no evacuations had been ordered.
By 4 p.m., the fire had grown to an estimated 1,400 acres, though it was isolated on the top of the mountain range and was not threatening any structures.
Citizens were asked to stay clear of the area, to allow firefighters to access the wildfire. Drones are also not to be flown.
Smoke from the fire reportedly limited visibility on Highway 26, east of Royal City.
— Rachal Pinkerton
Recent Headlines
---