Wine, Johnny Cash, scablands subjects of upcoming museum exhibits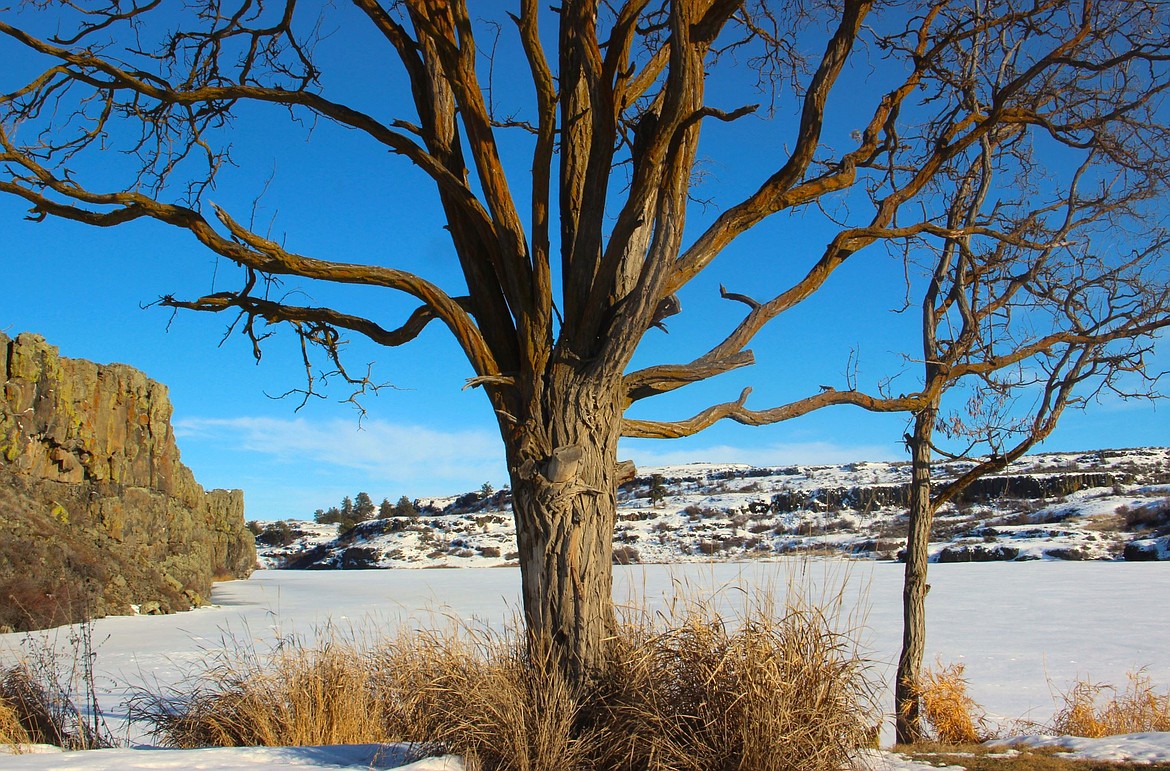 Timothy Connor's "Beautiful Wounds" exhibit will show the desolate beauty of the Eastern Washington scablands, opening March 6.
Courtesy photo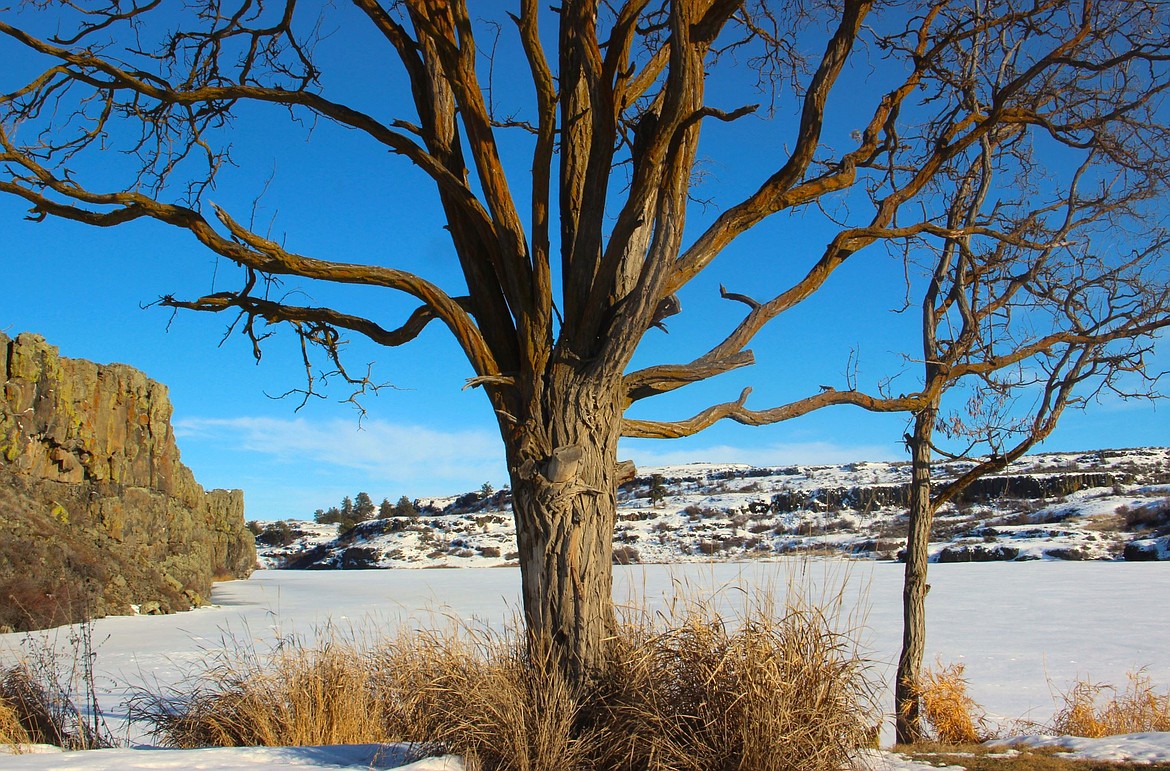 Timothy Connor's "Beautiful Wounds" exhibit will show the desolate beauty of the Eastern Washington scablands, opening March 6.
Courtesy photo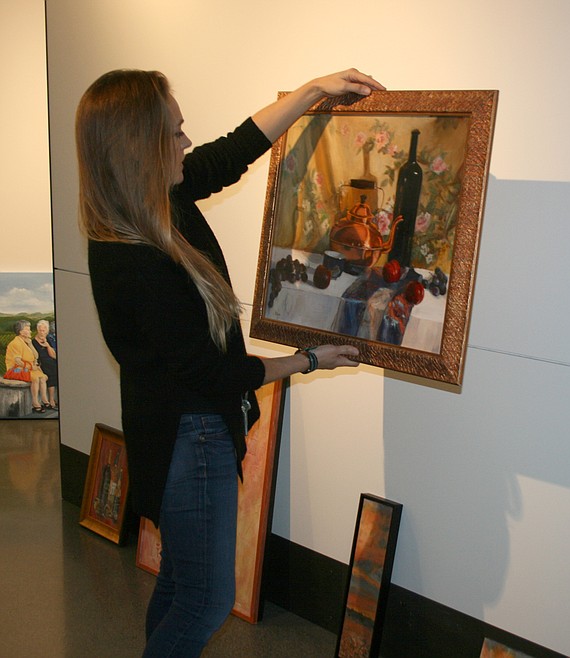 Erika Kovalenko checks her options for installation of the "Uncorked" group art show opening Friday at the Moses Lake Museum & Art Center. Kovalenko is the museum's artistic director.
Cheryl Schweizer/Columbia Basin Herald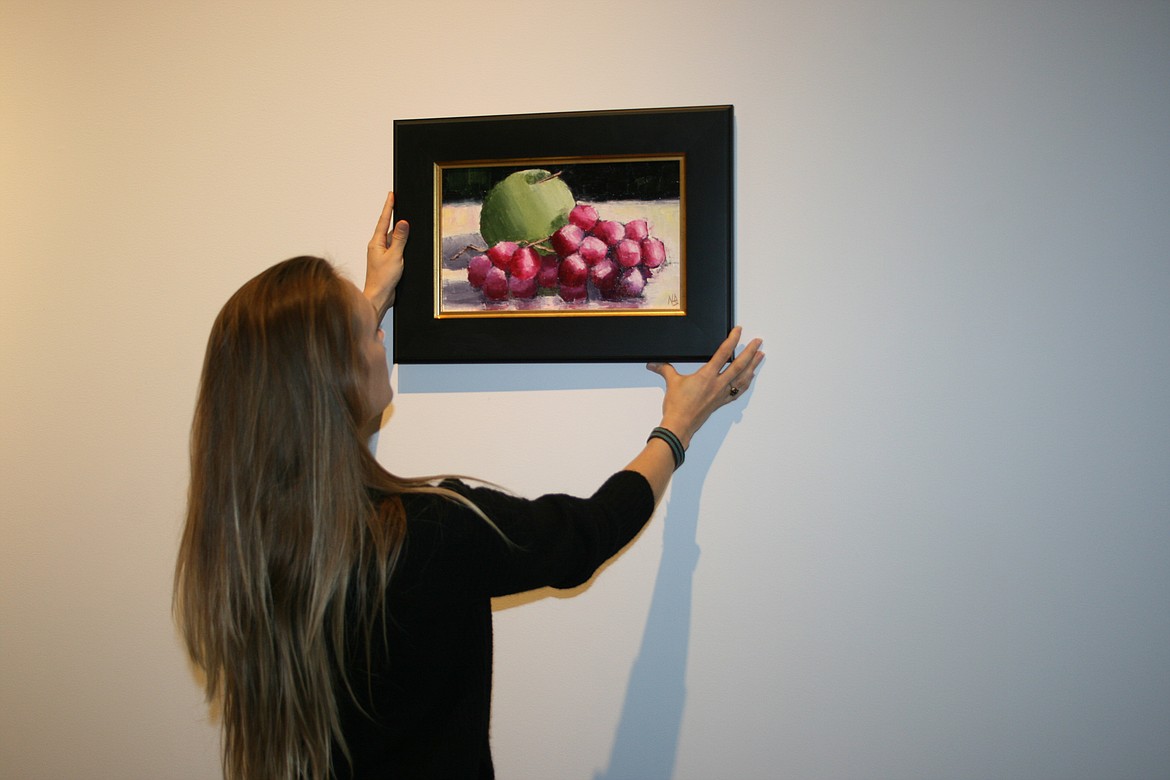 Moses Lake Museum & Art Center artistic director Erika Kovalenko experiments with a possible design for the "Uncorked" exhibit opening Friday at the museum.
Cheryl Schweizer/Columbia Basin Herald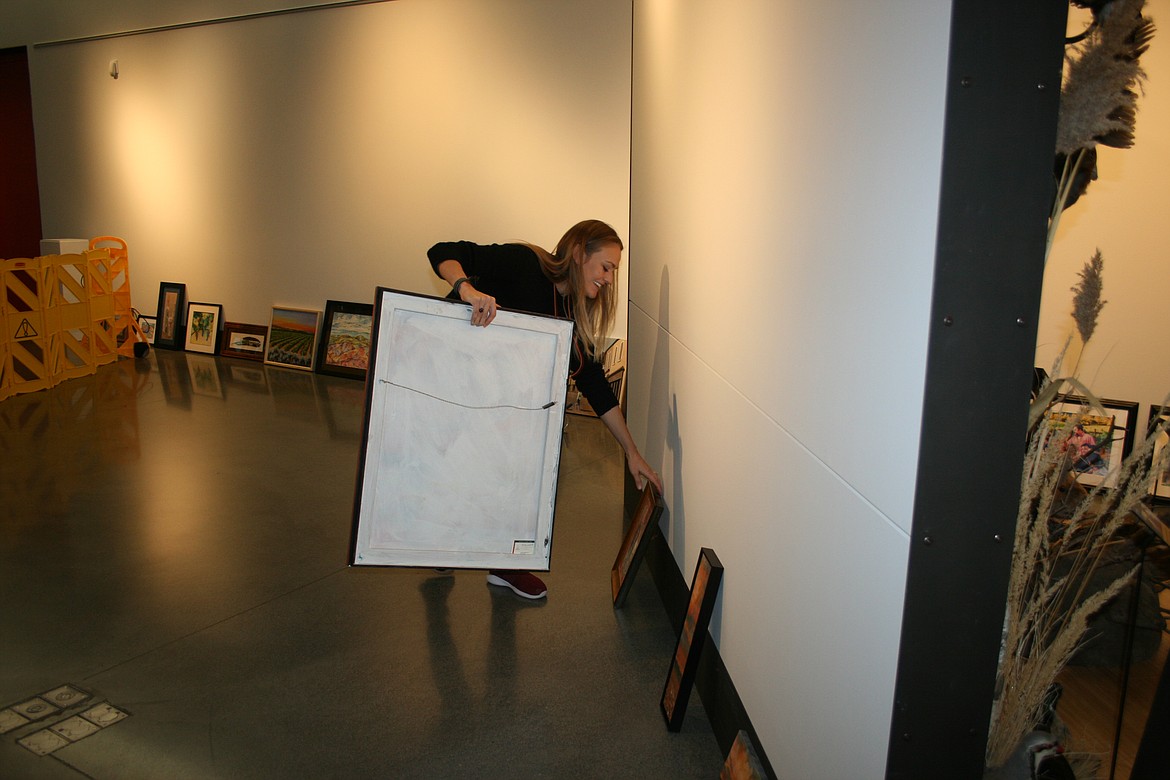 Erika Kovaleno, artistic director at the Moses Lake Museum & Art Center, rearranges her tentative installation design for the "Uncorked" exhibit. "Uncorked" opens Friday at the museum.
Cheryl Schweizer/Columbia Basin Herald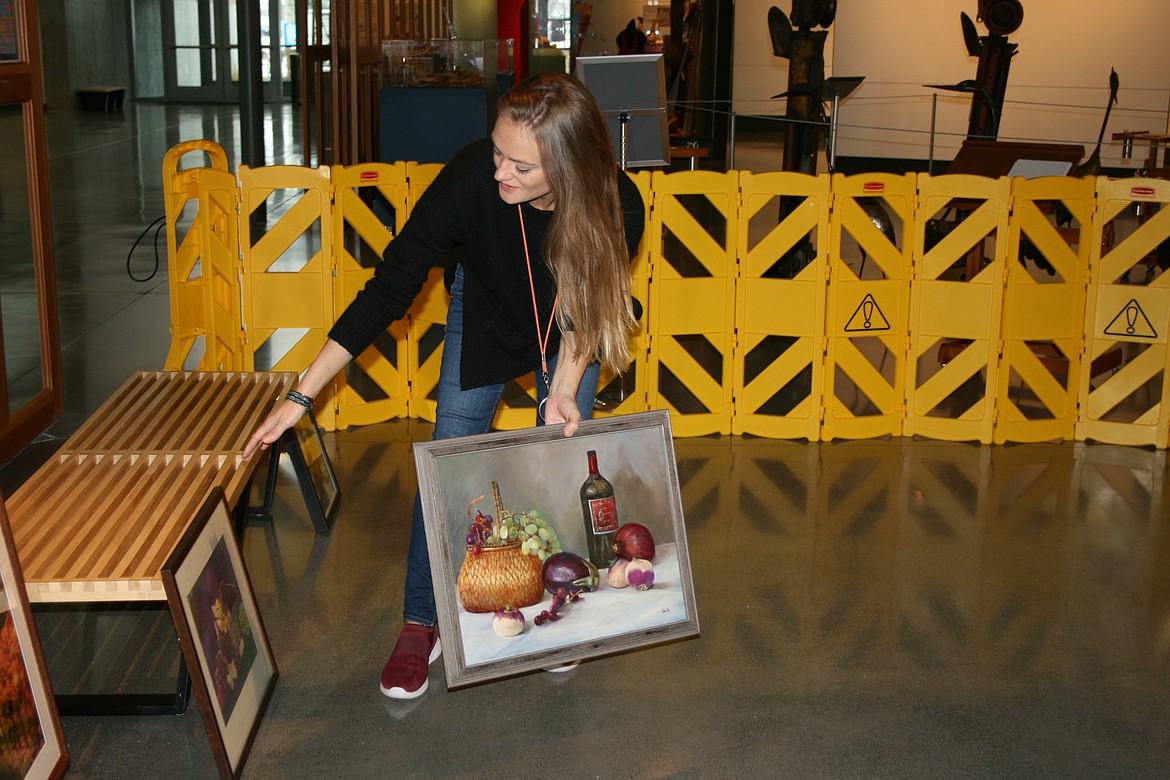 Erika Kovalenko checks her options for installation of the "Uncorked"group art show opening Friday at the Moses Lake Museum & Art Center. Kovalenko is the museum's artistic director.
Cheryl Schweizer/Columbia Basin Herald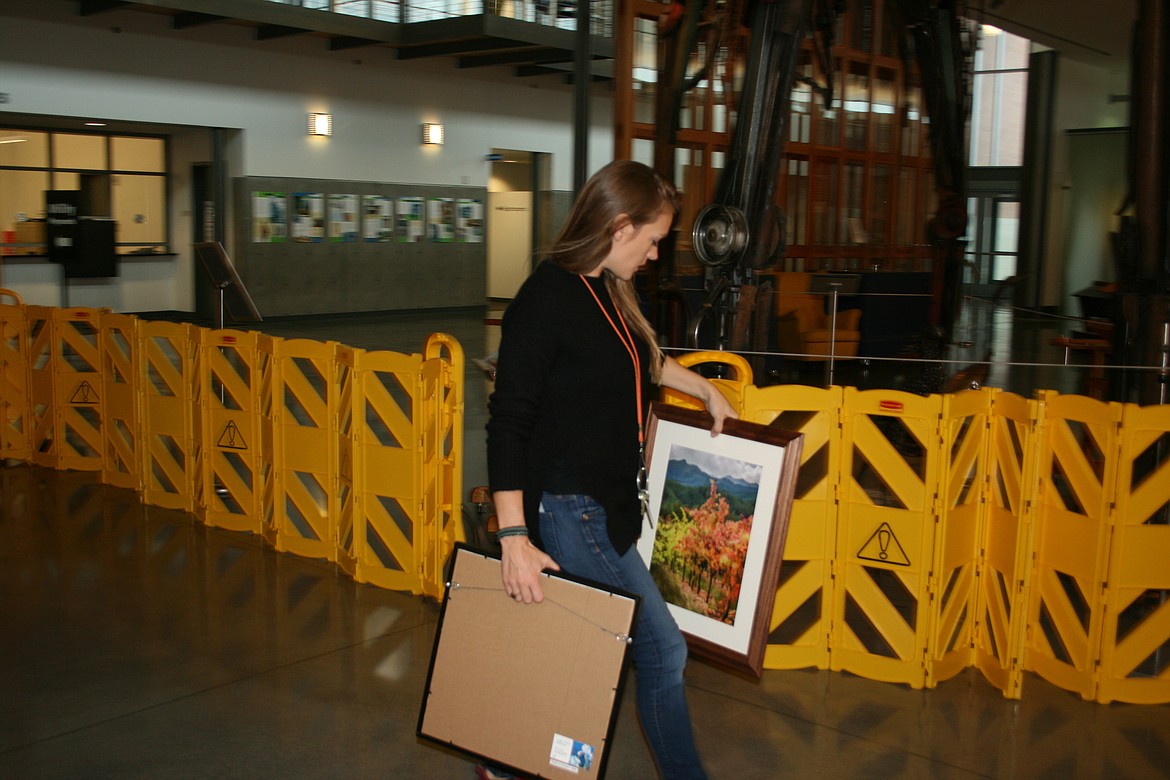 Paintings in a number of different media will be on display in the "Uncorked" group art show, opening Friday at the Moses Lake Museum & Art Center. Artistic director Erika Kovalenko worked on the layout.
Cheryl Schweizer/Columbia Basin Herald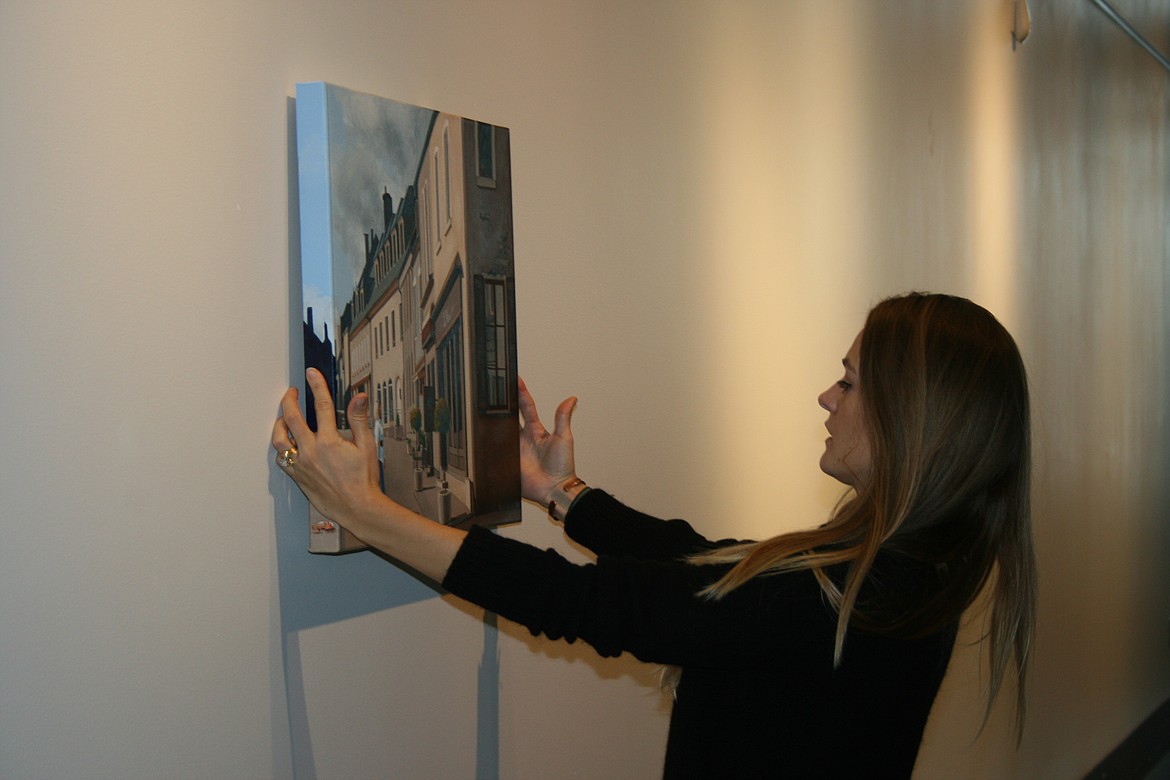 Moses Lake Museum & Art Center artistic director Erika Kovalenko experiments with a possible design for the "Uncorked" exhibit opening Friday at the museum.
Cheryl Schweizer/Columbia Basin Herald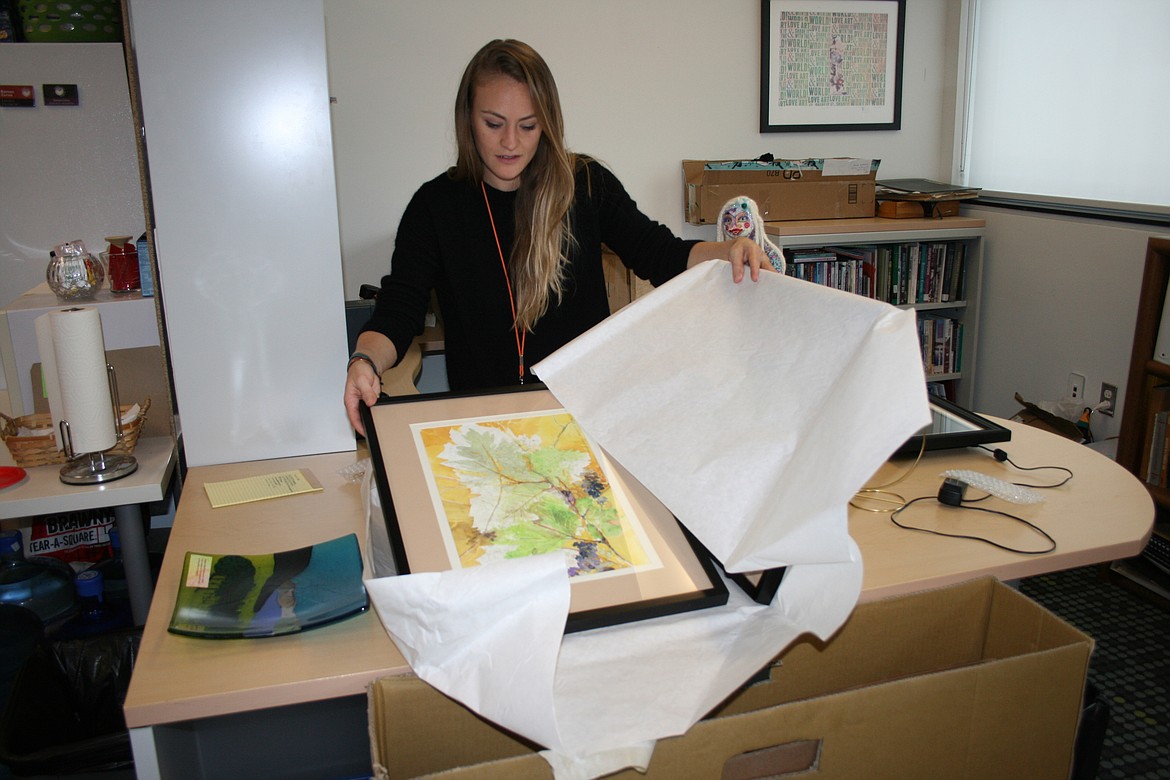 Erika Kovalenko, artistic director at Moses Lake Museum & Art Center, unpacks artworks destined for the "Uncorked" exhibit opening Friday.
Cheryl Schweizer/Columbia Basin Herald
Previous
Next
by
CHERYL SCHWEIZER
Staff Writer
|
January 15, 2020 4:25 PM
MOSES LAKE — A legendary Johnny Cash concert, art that celebrates wine and the works of a number of women artists are among the exhibits scheduled for the Moses Lake Museum & Art Center.
The opening reception for "Uncorked" is scheduled for Jan. 17. All artworks in the show will feature wine, from the grapes to the finished product. "Uncorked" is a juried show, with the artworks in it picked by a panel of judges. The submissions include paintings and photographs, among others.
Spokane photographer Timothy Connor will display pictures of the eastern Washington landscape in his "Beautiful Wounds" exhibit, opening March 6. Many of Connor's photos record the land and wildlife of the "Scablands," the zone that geologists believe was subject to repeated floods during the Ice Ages. Geologically speaking, the area around Dry Falls is thought to be one of the flood channels.
Natalie Niblack and Ann Chadwick Reid will be featured in a two-woman show opening April 24. "Living in the Anthropocene" includes paintings and prints by Niblack and cut paper art from Reid, detailing their view of the impact of humans on the environment.
The concert – in a prison – that revived the career of musician Johnny Cash is the subject of an exhibit opening June 26. "1968: A Folsom Redemption" tells the story of Cash's two concerts at Folsom State Prison on Jan. 13, 1968. The live performances were recorded, and the resulting album was one of the biggest hits in the late 1960s.
Cash's career had been in decline but the concert put him back on the map. Freelance writer Gene Beley and freelance photographer Dan Poush recorded the concert, and their pictures and reminiscences are the basis of the exhibit. The show is a traveling exhibit from the Mid-America Art Alliance.
Paintings by Spokane artist Karen Mobley will be on exhibit starting Aug. 21. Mobley is a former longtime director of the Spokane Arts Commission and is a poet as well as a painter. Her paintings feature abstract subjects and impressionistic clouds, water and landscapes.
Four Yakima artists will display their works in the "Creative Journeys" show opening Oct. 9. Deborah Ann is a fiber artist; Cheryl H. Hahn is a painter using mixed media; Carolyn Nelson is a painter and ceramic artist and Laura Wise is a painter. The four will talk about their art, their lives and women in art during the opening reception Oct. 9. The lecture will include a question and answer session.
Sculptor Jud Turner will round out the show opening Dec. 4. His work will be familiar to museum patrons – he produced the mammoth that serves as the museum's mascot. Turner mixes metal tubing, sheet metal and scrap metal in his sculptures.
Cheryl Schweizer can be reached via email at education@columbiabasinherald.com.
Recent Headlines
---