Museum uncorks new show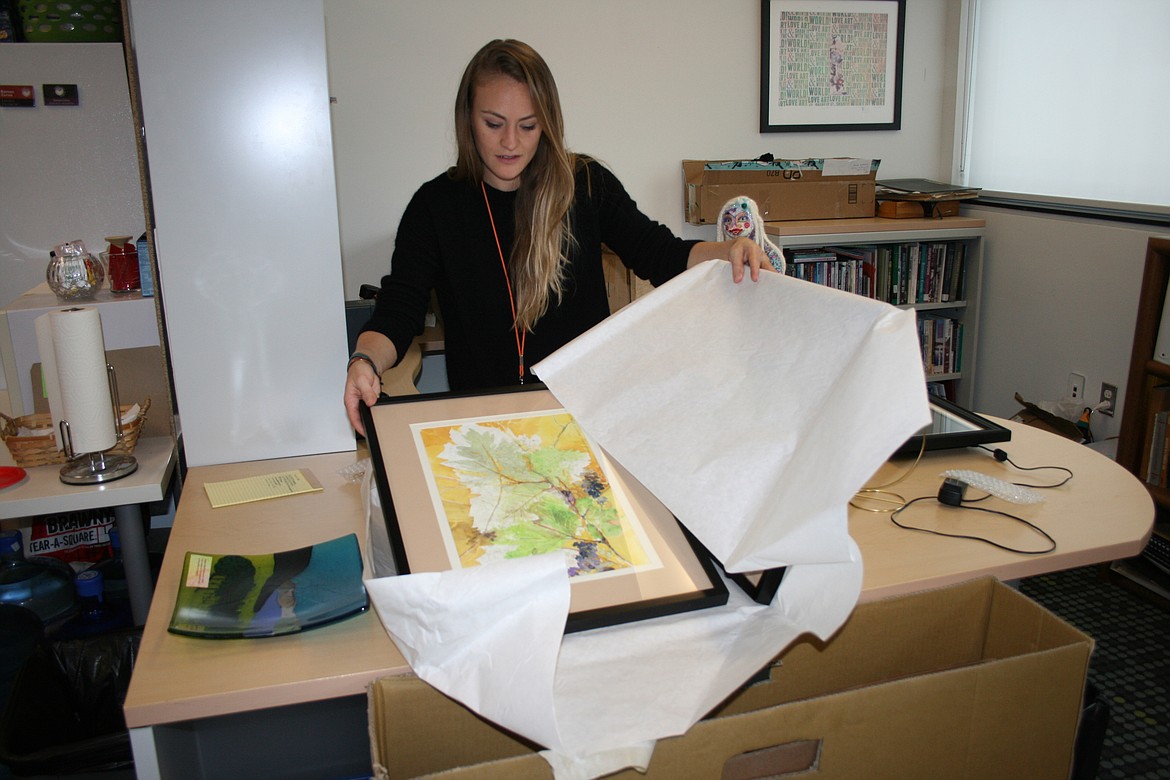 Erika Kovalenko, artistic director at Moses Lake Museum & Art Center, unpacks artworks destined for the "Uncorked" exhibit opening Friday.
Cheryl Schweizer/Columbia Basin Herald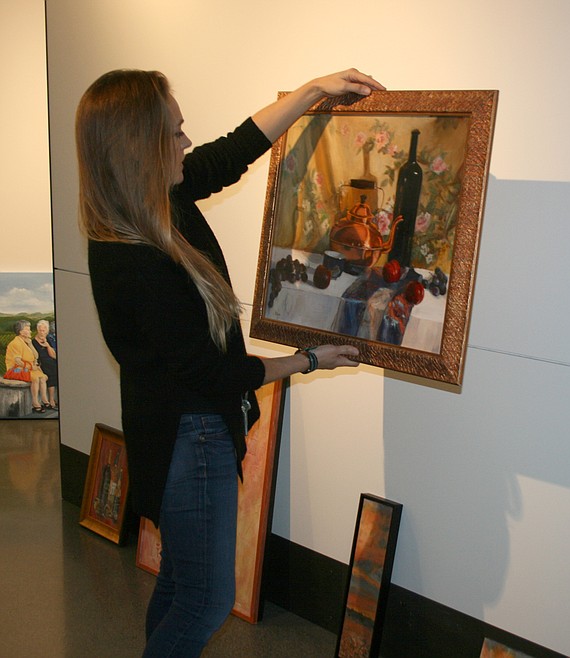 Erika Kovalenko checks her options for installation of the "Uncorked" group art show opening Friday at the Moses Lake Museum & Art Center. Kovalenko is the museum's artistic director.
Cheryl Schweizer/Columbia Basin Herald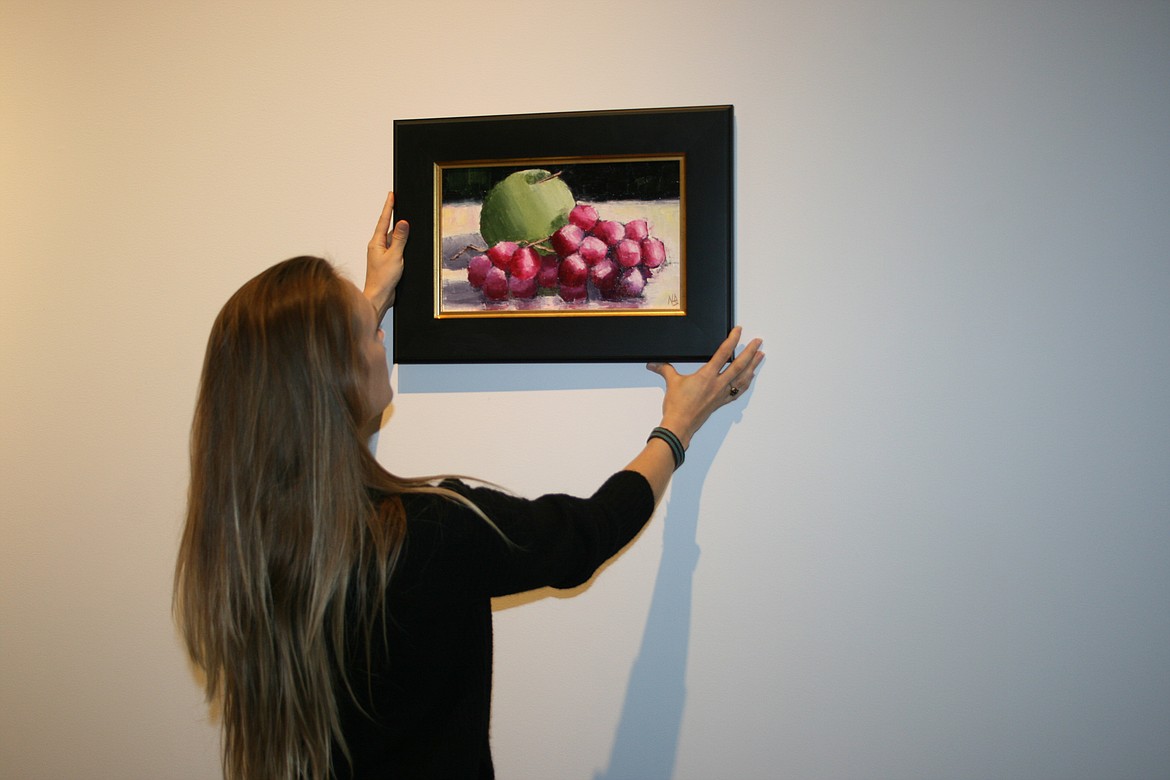 Moses Lake Museum & Art Center artistic director Erika Kovalenko experiments with a possible design for the "Uncorked" exhibit opening Friday at the museum.
Cheryl Schweizer/Columbia Basin Herald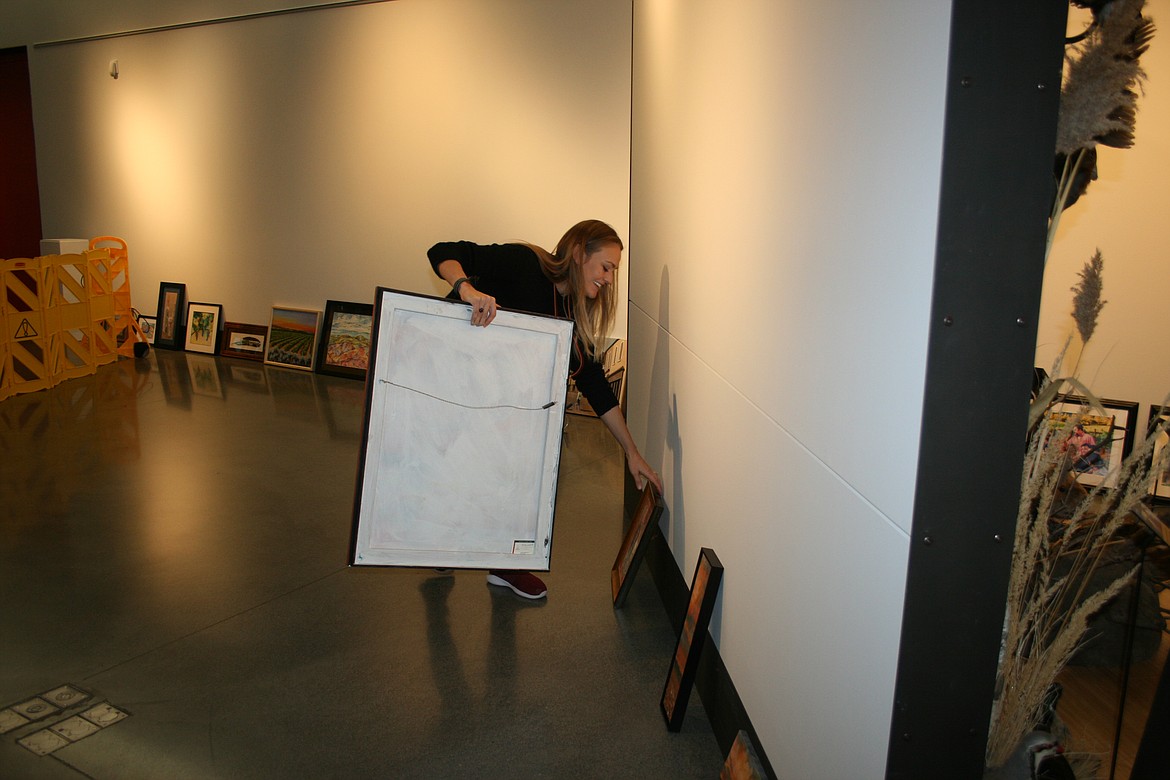 Erika Kovaleno, artistic director at the Moses Lake Museum & Art Center, rearranges her tentative installation design for the "Uncorked" exhibit. "Uncorked" opens Friday at the museum.
Cheryl Schweizer/Columbia Basin Herald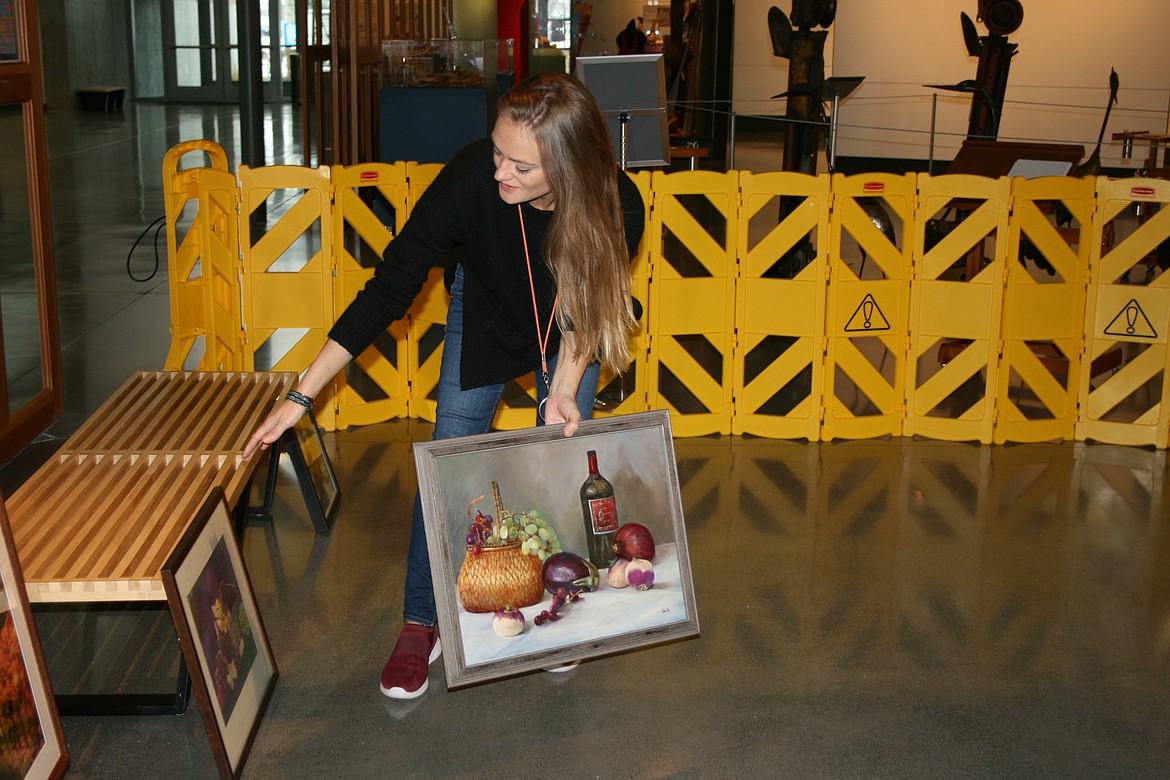 Erika Kovalenko checks her options for installation of the "Uncorked"group art show opening Friday at the Moses Lake Museum & Art Center. Kovalenko is the museum's artistic director.
Cheryl Schweizer/Columbia Basin Herald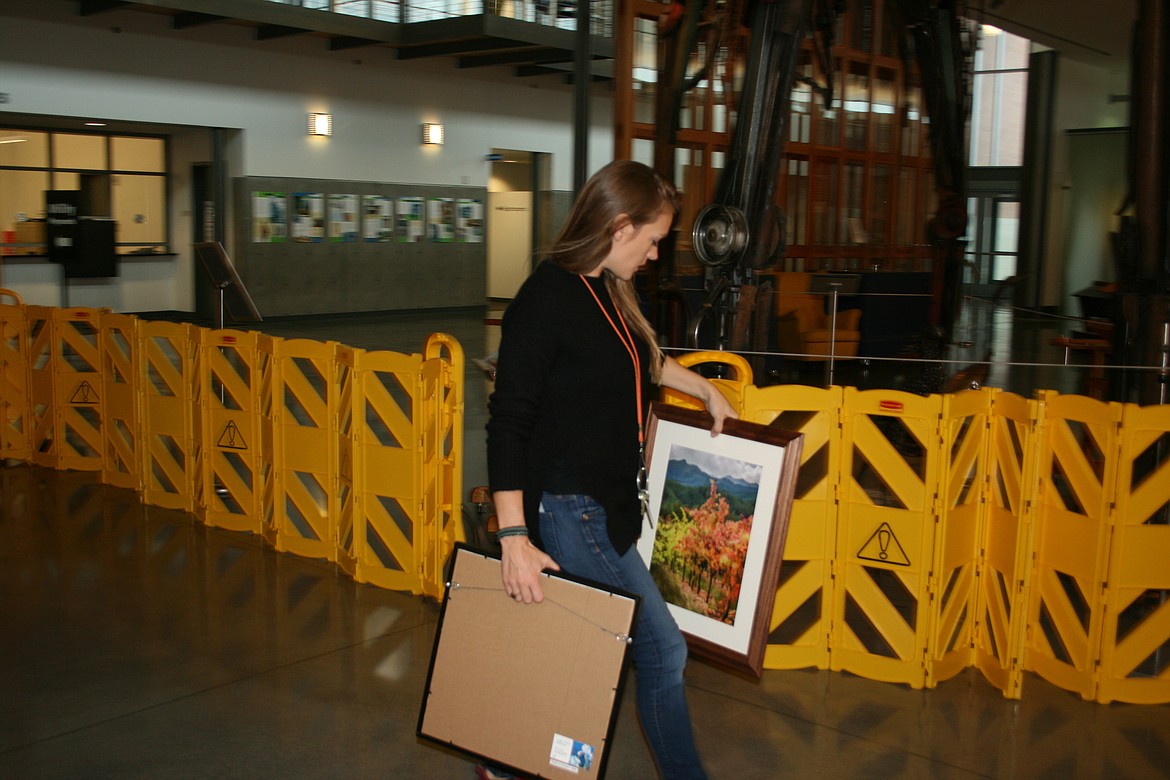 Paintings in a number of different media will be on display in the "Uncorked" group art show, opening Friday at the Moses Lake Museum & Art Center. Artistic director Erika Kovalenko worked on the layout.
Cheryl Schweizer/Columbia Basin Herald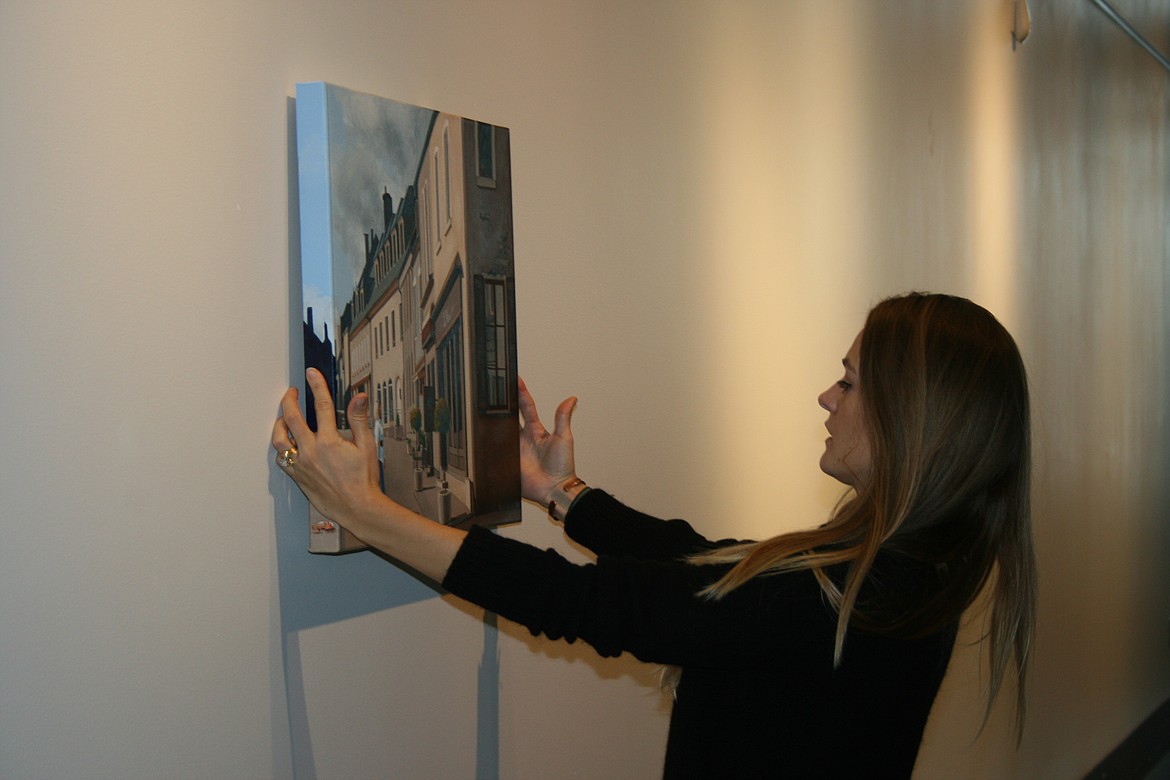 Moses Lake Museum & Art Center artistic director Erika Kovalenko experiments with a possible design for the "Uncorked" exhibit opening Friday at the museum.
Cheryl Schweizer/Columbia Basin Herald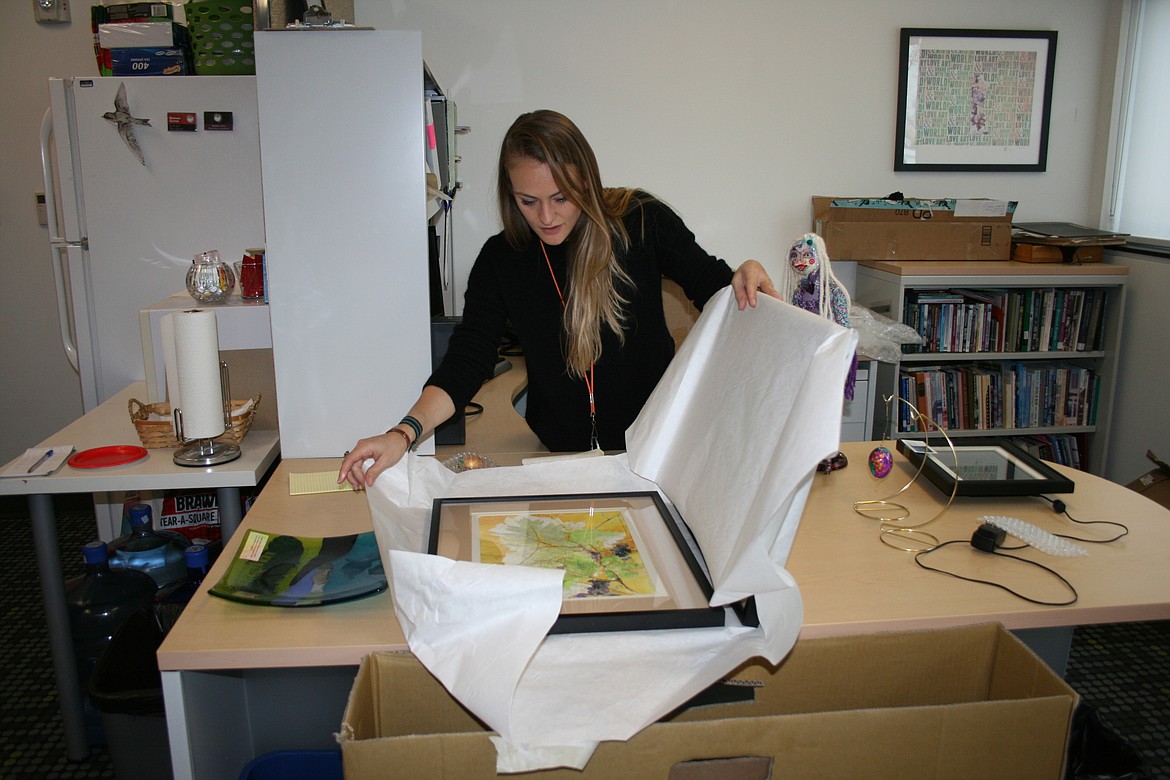 Erika Kovalenko, artistic director at Moses Lake Museum & Art Center, unpacks artworks destined for the "Uncorked" exhibit opening Friday.
Cheryl Schweizer/Columbia Basin Herald
Previous
Next
by
CHERYL SCHWEIZER
Staff Writer
|
January 15, 2020 4:20 PM
MOSES LAKE — The opening reception for a show detailing some of the many ways wine can be turned into art is scheduled for 5 p.m. Friday at Moses Lake Museum & Art Center. "Uncorked" will be on display through Feb. 27.
The museum is located at 401 S. Balsam St. Admission is free.
"Uncorked" features the works of about 33 artists. Erika Kovalenko, the museum's artistic director, said the museum received about 70 submissions from artists in Washington, Oregon and California. Some of the artists have been in previous shows, while others are new to the museum. Judges were interested in "how they (artists) interpret the theme," Kovalenko said.
Grapes can be turned into an almost infinite variety of wines, and every kind of art medium can be turned into wine-related art. The show includes oils and watercolors, acrylics and drawings, photographs and digital media, but there's also glasswork, beadwork, and a collage made of wine bottle corks. The show also features bronze sculpture, art printed on metal, fabric sculpture, a painted feather, artwork in the "encaustic" technique that uses hot wax. "We even have some painted eggs."
Some of the works were produced by artists from Moses Lake, Quincy, Othello and Ritzville. Others come from Portland, Seattle, Los Angeles, Spokane, Tri-Cities, Yakima, East Wenatchee and other cities throughout Washington and Oregon.
"I love the group shows. They're my favorites," Kovalenko said.
She was installing the exhibit Friday afternoon. Balancing the elements – artworks of different sizes and compositions, lighting, placement – is the challenge, she said.
"The dimensions are huge" at the museum, providing room for extensive exhibits and big artworks, Kovalenko said. While "Uncorked" has some big pieces, it also has many smaller ones. That requires some thought when hanging artworks, she said.
"Uncorked" is, of course, a show about wine, and wine and refreshments will be served. Sparkling grape juice will be on the menu for non-oenophiles. Museum officials are partnering with Columbia Basin Allied Arts on the wine.
The reception will feature a craft project for adults: decorating a wine glass, which is part of the museum's "Adult Swim" series. The Adult Swim has become a feature at gallery receptions, and is named after the tradition at public swimming pools of setting aside time for adults to use the pool.
---