Desert Artists will display paintings, drawings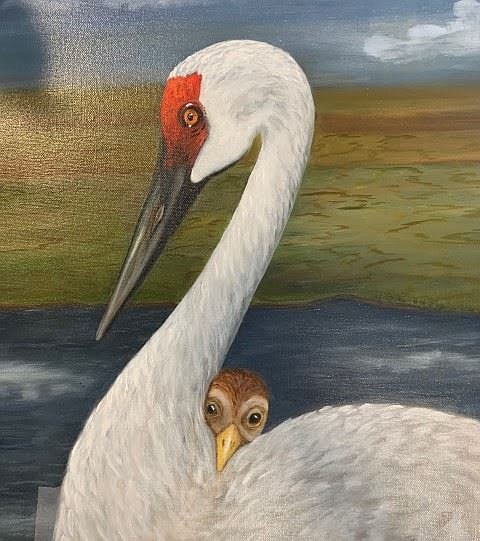 Courtesy photo "Bonding," by artist Lenny Harm, will be among the works from the Desert Artists group featured in a community gallery show opening Feb. 28 at the Moses Lake Museum & Art Center.
|
February 23, 2020 11:33 PM
MOSES LAKE — The works of 16 participants from the Desert Artists group will be featured in an exhibit opening Feb. 28 in the community gallery at the Moses Lake Museum & Art Center, 401 S. Balsam St. The "Hopes of Spring" show will feature artworks that celebrate "all things springtime," according to a press release from the museum.
The show will be on display through April 29. The community gallery is on the Balsam Street end of the museum, next to the museum's store.
"We are the local artists of Moses Lake," said a statement from the Desert Artists. "Our mission and goal is to inspire artists and provide a fun place to gather to paint together."
The show features 20 works, including paintings in oil and acrylics, watercolors, drawings in ink, weaving and paint pours.
Recent Headlines
---