County health district struggles with keeping nurses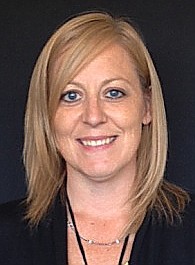 by
CHARLES H. FEATHERSTONE
Staff Writer
|
February 19, 2020 11:42 PM
MOSES LAKE — The Grant County Health District is looking for a good nurse. Or possibly two.
But keeping a public health nurse on staff to help the district with its vaccination and infectious disease tracking programs has been tough, according to GCHD Administrator Theresa Adkinson.
"We try to recruit registered nurses, but there are shortages across the state," Adkinson said. "It's a real challenge."
Registered nurses not only have received a nursing degree, but have also passed a state licensing and certification exam.
Much of the work of a public health nurse involves following up on reportable diseases, such as tuberculosis and various sexually transmitted illnesses, and helping administer vaccination programs, such as with the mumps outbreak last year in Mattawa, Adkinson said.
The health district has been struggling with high turnover in its public health nurse position because it simply cannot match the pay of clinics and hospitals, Adkinson said. The health district starts public health nurses out at $21.49 per hour, though a GCHD public health nurse can earn as much as $35 per hour, Adkinson said.
By comparison, according to job-hunting website Indeed.com, the average pay for a registered nurse in Washington is $37.22 per hour, not counting overtime.
"We struggle to pay as much as hospitals do," Adkinson said.
The district has also been challenged with training nurses in the public health role, and then having them use that experience to take other jobs, Adkinson said.
"By the time you train people, they go," Mark Wanke, a member of the Ephrata City Council and Grant County Board of Health, said during a recent meeting of the GCHD board.
In addition, Adkinson said the health district needs its nurses to work a regular, eight-hours-per-day shift. Many clinics and hospitals allow nurses to work longer hours and fewer days, giving them more free time between shifts.
The district is looking at several creative solutions to the problem, Adkinson said.
First, the district is considering splitting the job and hiring a dedicated disease investigator to track reportable diseases and allowing at least one nurse to work part-time on a "per diem" or daily basis. Adkinson said that would allow the district to pay a higher hourly wage and not have to pay benefits.
"It's very popular with people who only want to work part time," she said.
But whatever the solution, Adkinson said the district is looking for someone — or a couple of someones — who will stick around and get to know and understand Grant County.
"We're looking for longevity," she said.
Charles H. Featherstone can be reached at cfeatherstone@columbiabasinherald.com.
Recent Headlines
---