Walter L. Sheldon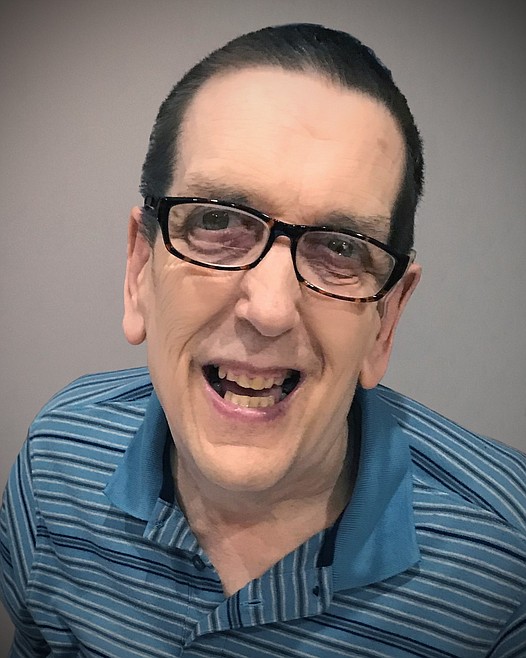 |
December 30, 2020 1:00 AM
September 9, 1958 – December 15, 2020
Walter L. Sheldon, age 62, passed away Tuesday, Dec. 15, 2020. He was born in Inglewood, California, on Sept. 9, 1958, to Lyle and Mary "Faye" Sheldon. He attended special education school in Omak, Wenatchee, and Spokane. After turning 21 he lived in various adult family homes all the rest of his life. They included Antonian School in Spokane, Washington, and over 40 years in Moses Lake, at Jupiter Ridge and various AF's. For the past six years he was at the Smith AFH. He worked at Goodwill for over 25 years. He was active in the community including the Special Olympics. He enjoyed visiting family on weekends and taking vacation trips to California. He loved to watch the Seahawks play football and to watch trains, especially those that went past his parents' orchard in East Wenatchee.
He was preceded in death by his parents, brother John Sheldon and sister-in-law Margaret "Mopsy" Sheldon. He is survived by his sister Barbara Evans and her husband Robert Evans of East Wenatchee, Washington. He has one nephew, Scott Evans of Bakersfield, California, and one niece, Alicia Evans of Kent, Washington.
He will be dearly missed by his family and caregivers. We appreciate the Smith Family and staff at the AFH. We wish to also thank the doctors and nurses at Samaritan Hospital, Moses Lake, Washington, who provided compassionate care in his final days.
---