Benito Zamora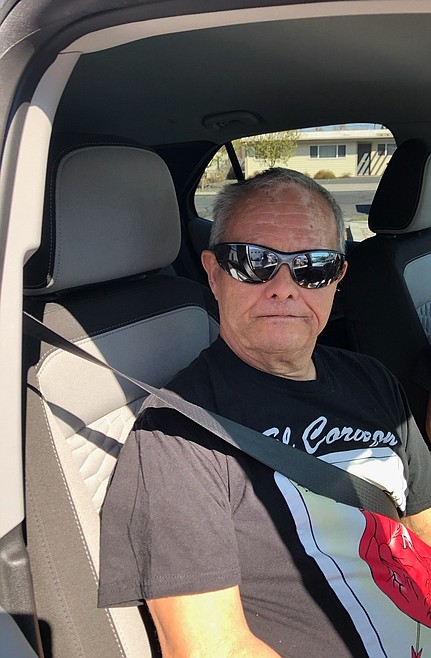 |
December 29, 2020 1:00 AM
April 8, 1958 – December 23, 2020
On Dec. 23, 2020, Benito (Baseball Benny) Zamora was embraced by his Heavenly Father and peacefully went home. Benny was born on April 8, 1958, in San Antonio, Texas, to Pedro Zamora and Belia (Montemayor) Zamora. At an infant age, Benny migrated from Crystal City, Texas (where his family lived), to Moses Lake where the family worked in the beet fields. Moses Lake became the family home in 1965 until now.
Benny started attending Central School in his early school years. It was determined, due to his Down syndrome, that school was not for Benny. He was more a labor worker, which through the years he worked under the supervision of his dear friends Jennifer Baily and Alan Nelson at First Choice. That took him to his final place of employment as a volunteer at the Moses Lake Food Bank.
Children always brought smiles to his face! His hobby was hanging out at the Larson softball fields. There he became known to all as a coach, score keeper and needless to say a traitor because he was known to always end up with the winning team (LOL). Other hobbies included dancing, singing and performing with his musical bands "Los Waylites" and "Zapata Band" (always my brother-in-law Robert Padron). Most of all, in his later years, it was football. His favorite team was the Seahawks. His exact words were "My team, mine!" And then again, here comes the traitor in him, because he would then go with Green Bay or the San Francisco 49ers, to mention a few. To be honest, his football years began with the Dallas Cowboys (his niece Berta didn't let me forget that). Why he then chose the Seahawks as his No. 1 team, no one will ever know except Benny boy!
Benny (and the Jets, as his niece Sofie would say), was preceded in death by his father Pedro B. Zamora in 1992 and his mother Belia M. Zamora in 1994. He initially was in the care of his loving cousin Minerva Nevarez, and shortly thereafter went to live with his sister Blanca E. Zamora until his last day. He is survived by his siblings Cristina Santos of San Antonio, Texas; Blanca E. Zamora and Andres A. Zamora both of Moses Lake; Jose (Pepe) Cervera of South Milwaukee, Wisconsin; Pedro Jr. and wife Gloria Zamora of Moses Lake; Livila Ruff of Moses Lake, and Juanita Archuleta of Salt Lake City. Benny had many nieces and nephews, and great- and great-great-nieces and -nephews, too many to mention, but you all know who you are. He loved each and every one of them in his own way.
A big thank you to each and every one of his relatives and friends, especially thank you my cousin Rosalinda for caring for the months you would let me stay with you so that I could spend time with my idols Lalo, Moncho and Jimmy. My life would not have been complete without you all in it!
Please express your thoughts and memories at www.kayserschapel.com. Arrangements are under the care of Kayser's Chapel of Memories of Moses Lake, Washington.
---