Donations will benefit Quincy Valley residents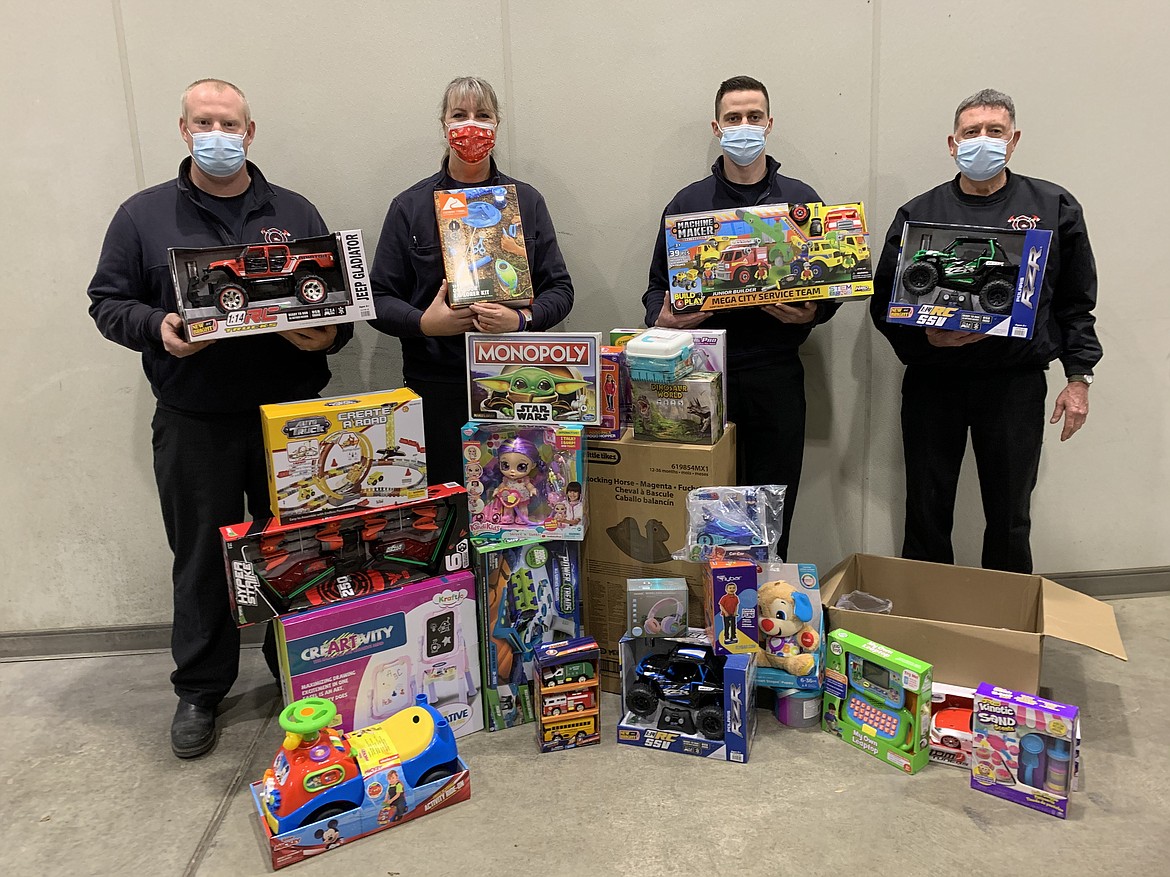 Courtesy photo Pictured from the left are: IAFF Local 4418 firefighters Jordan Cox, Michele Talley, Mike Ryan and Jim Kling.
|
December 28, 2020 12:55 AM
Clayco Construction personnel, from the Microsoft construction site in Quincy, donated $5,000 worth of toys to Grant County Professional Firefighters IAFF Local 4418 on Dec. 18, according to Grand County Fire District 3. The personnel also donated $1,150 in cash for the IAFF Local 4418's Benevolent Fund. This fund is to be used whenever Grand County Fire District 3 firefighters see a need in the community.
The IAFF Local 4418 donated all the toys to the Quincy Valley Lions Club, which has an extensive outreach program donating toys worth thousands of dollars throughout the Quincy Valley.
---