Mary Dye named ranking member of House Environment and Energy Committee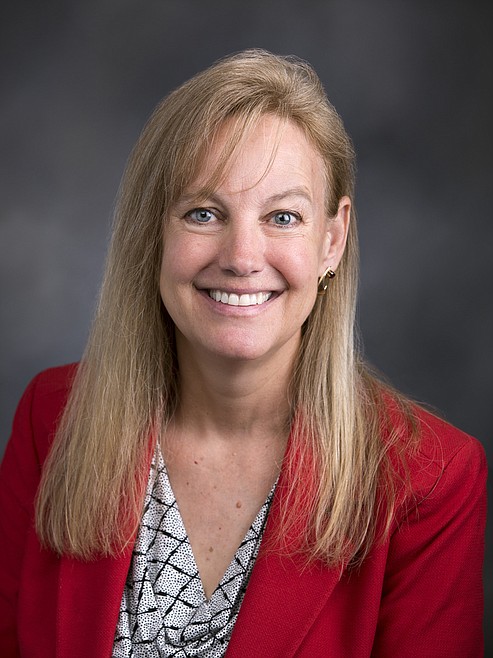 by
CHERYL SCHWEIZER
Staff Writer
|
December 23, 2020 1:00 AM
OLYMPIA — Ninth District Rep. Mary Dye, R-Pomeroy, was chosen as ranking member of the Environment and Energy Committee of the Washington House of Representatives for the 2021 Legislative session.
Dye becomes the leading Republican on the committee, according to a press release from Republicans, who are the minority party in the state House. Previously, she served as the assistant ranking member.
Among the committee's jobs is providing House oversight of the state's Environmental Policy Act, Growth Management Act and Shoreline Management Act. The committee also considers issues relating to air quality, oil spill prevention, aquatic lands, hazardous waste, recycling and solid waste, toxic materials, state climate policy, renewable energy standards, energy availability, production and conservation. The committee also is in charge of House oversight of activities of the Puget Sound Partnership in Puget Sound and the Hood Canal.
Gov. Jay Inslee released a 2021-23 budget proposal with numerous proposals on climate issues. Dye said those proposals would be among the issues debated by the committee.
"I'm very concerned about how it would implement a massive regulatory program that demonizes employers as corporate polluters," Dye said. "It would also be costly for Washington families and mean fewer jobs during a time of high unemployment and rising uncertainty."
Dye said Washington has been a leader on climate issues.
"We should emphasize our strength and build on it. I believe a better approach is to use new and innovative ideas that partner with our leading companies through incentives to achieve the same results," Dye said.
Climate issues are global in scope, Dye said.
"The state can better prioritize its resources addressing the unsatisfactory conditions in our waters and forests, and the pollution created by our cities," she said.
Dye also was reappointed to her positions on the Appropriations and Capital Budget committees.
The appropriations committee reviews the operating budget and legislation related to it, budget processes and fiscal issues such as pension policy and compensation. The capital budget committee approves projects for the construction and repair of public buildings and long-term investments including land acquisitions and transfers.
"Every dollar spent by these committees is a dollar first earned by the taxpayers of the state of Washington. I will continue to work for efficiencies so we can get the most out of every dollar spent in the state operating budget," Dye said.
The legislative session opens Jan. 11.
Cheryl Schweizer can be reached via email at cschweizer@columbiabasinherald.com.
---